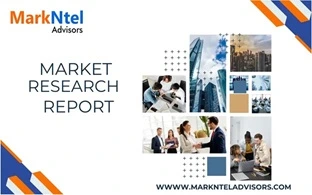 Global In-flight Catering Services Market Research Report: Forecast (2023-2028)
By Food Type (Meals, Bakery & Confectionery, Beverages, Others), By Flight Type (Full-Service Carriers, Low-Cost Carriers, Hybrid, Others), By Aircraft Class (Economy Class, Busine
...
ss Class/ First Class), By Region (North America, South America, Europe, Asia-Pacific, Middle East, and Africa), By Countries (US, Canada, Brazil, Switzerland, Belgium, France, Germany, Estonia, Netherland, China, India, Japan, Australia, Singapore, UAE, Saudi Arabia, Others), By Competitors (Gate Gourmet, Emirates Flight Catering, Flying Food Groups, Cathay Pacific Catering Services, Sky Chef, Dnata, IGS Catering Services and Other)
Read more
Food & Beverages

Aug 2023

258

FB22025
Market Definition
In-flight catering services involve a variety of food ranging from meals, bakery & confectionary, beverages, snacks, etc., served to the passenger boarding the flight. The meals offered by airlines often vary as per different food cultures in a bid to cater to the diverse tastes and preferences of passengers from various regions and backgrounds.
Market Insights & Analysis: Global In-flight Catering Services Market (2023-28)
The Global In-flight Catering Services Market size was valued at USD 9.21 Billion in 2022 and is projected to grow at a CAGR of around 5.19% during the forecast period, i.e., 2023-28. The growth of the market would be propelled by the sudden surge in air passengers, both domestic & international, predominantly due to a rise in disposable incomes across developing countries, coupled with changing lifestyles, and increased urbanization. This, paired with the continuous expansion of the global aviation industry, is accelerating the demand for inflight catering services worldwide.
Moreover, superior inflight services, including catering, have gained prominence as airlines continue to prioritize consumer satisfaction. Numerous companies are partnering with renowned chefs and coming up with personalized & diverse dining options in a bid to cater to various dietary preferences & cultural backgrounds, positively influencing the in-flight catering services market dynamics. For instance:
In 2021, British Airways unveiled its new Speedbird Café pre-order menu for customers in Euro Traveller, created in partnership with Michelin-starred chef Tom Kerridge.
Report Coverage

Details

Study Period
Historical Data: 2018-21
Base Year: 2022
Forecast Period: 2023-28
CAGR (2023-2028)
5.19%

Regions Covered

North America: USA, Canada, Mexico

Europe: Germany, UK, France, Italy, Russia

Asia-Pacific: China, India, Japan, Australia

South America: Brazil, Argentina

Middle East & Africa: UAE, Saudi Arabia, South Africa, Kuwait

Key Companies Profiled

Gate Gourmet, Emirates Flight Catering, Flying Food Groups, Cathay Pacific Catering Services, Sky Chef, Dnata, IGS Catering Services, and Other

Market Value (2022)
USD 9.21 Billion
Further, with excellent food & beverage offerings, and pre-ordered meal options, the airlines ensure the enriching passenger experience while enabling passengers to differentiate an airline from its competitors. This, in turn, provides a competitive edge to the market players, securing lucrative prospects for them. Furthermore, the emergence of low-cost carriers and the expansion of international routes again drive the market growth because of the broad consideration of inflight meals as an added service in attracting and retaining customers. For example:
In June 2023, Collaborating with VCCP Singapore, the Cathay Pacific introduced its latest campaign, 'The Difference is in the Details,' centered around a captivating film that immerses food enthusiasts in a sensory journey. This campaign seeks to reignite the anticipation and elevate the travel experience, reminiscent of a time when in-flight meals were cherished moments eagerly awaited by passengers.
Global In-flight Catering Services Market Driver:
A Swift Surge in Air Travelers; Compelling Airlines to Prioritize Consumer Satisfaction: As the number of people opting for air travel persists, elevating the overall flying experience has become paramount. Given this, numerous airlines strive to provide a superior onboard experience, including high-quality meals and refreshments. Subsequently, various catering options ranging from standard meal services to specialized menus have gained prominence. One notable instance would be the offering of vegan, gluten-free, and halal meal options, with which the airlines aim to cater to a diverse range of passengers. Thus, the latest inflight catering services exemplify the evolving expectations of air travelers and the industry's commitment to accommodating diverse dietary preferences and requirements. This commitment, coupled with the increasing number of air travelers, has contributed to the expansion of the inflight catering services market.
In March 2023, Korean Air introduced a newly developed inflight dining option, a Korean-style vegan meal. This addition aims to meet the increasing demand from vegan passengers and aligns with the airline's commitment to reducing carbon emissions by offering eco-friendlier catering alternatives.
Global In-flight Catering Services Market Possible Restraint:
Balancing Flavorful Meals with Altitude Constraints and Mass Production: The major challenge for inflight catering service providers is creating dishes that maintain their flavors and appeal to passengers' taste buds at high altitudes. It is because reduced humidity and lower air pressure dull their sense of smell & taste sensitivity, making it challenging to discern flavors. As a result, inflight caterers must design slightly saltier, spicier, and sweeter dishes than restaurant meals. However, replicating taste and quality on a large scale while ensuring consistency poses a major obstacle for the global in-flight catering service industry.
Global In-flight Catering Services Market (2023-28): Segmentation Analysis
The Global In-flight Catering Services Market study from MarkNtel Advisors evaluates & highlights the major trends & influencing factors in each segment & includes predictions for the period 2023–2028 at the global, regional, and national levels. Based on the analysis, the market has been further classified as:
Based on Flight Type:
Full-Service Carriers
Low-Cost Carriers
Hybrid
Of them all, full-service carriers (FSCs) garnered the highest share in the Global In-flight Catering Service Market in the historical period as consumers sought more comprehensive travel experiences. The demand for catering services in FSCs has accelerated among travelers who value additional amenities, such as in-flight entertainment, complimentary meals, and a more extensive network of destinations. These carriers typically offer a higher level of service, including more comfortable seating options and a dedicated cabin crew suitable for long-haul and nonstop flights. Thus, with an increased number of long-haul flights, the demand for meals has furthered, encouraging the overall market expansion.
On the other hand, catering services in low-cost carriers or budget airlines have also gained significant popularity in recent years. This is due to consumer preferences for low-fare and nonstop flights, particularly among frequent flyers, necessitating onboard meals. Moreover, numerous LCCs operating on international borders with a significant demand for onboard local and international meals are also fueling the need for in-flight catering services. Besides, the growing passenger expectations for hygienic food in-flight, coupled with rising health awareness, compel market players to plan and mold their strategies accordingly. This will contribute to the demand for LCC flights and, in turn, boost the market in the coming years.
Based on Food Type:
Meals
Bakery & Confectionary
Beverages
Here, meals are the most sought-after product category in the Global In-flight Catering Services Market. It ascribes to ready-to-eat meals specifically designed for travelers. These convenient meal options cater to the needs of busy passengers, particularly on lengthy nonstop flights. Apart from the convenience, the popularity of such meals lies in the rising demand for healthier & more nutritious choices among consumers that align with their dietary preferences, reflecting a growing emphasis on personal health & wellness. As a result, companies are coming up with innovative meal solutions that combine convenience, cultural diversity, and nutritional excellence, subsequently enhancing the overall dining experience for airline passengers and benefitting the in-flight catering services market substantially during the forecast period.
In May 2023, Turkish Airlines unveiled its refreshed inflight dining menus, signaling a significant upgrade to the culinary experience on board. The revamped menu aims to celebrate the rich heritage of Türkiye, presenting a fusion of traditional Turkish cuisine and international gastronomy. These enhancements extend to all flights, encompassing both domestic and international routes in both business and economy classes.
Global In-flight Catering Services Market Regional Projection:
Geographically, the Global In-flight Catering Services Market expands across:
North America
South America
Europe
Middle East & Africa
Asia-Pacific
Of all regions globally, Asia-Pacific acquired the largest share of the In-flight Catering Services Market in 2022, and the same trend is likely during 2023-28. It owes to the enhanced living standards of people, i.e., triggering aspirational traveling, coupled with the mounting emphasis of airlines on customer-centric food menus. Consequently, the regional market players are investing substantially towards enhancing the overall in-flight catering services experiences, fetching significant revenue shares.
Moreover, the increasing number of airline operators across the region and the growing middle-class population shall also create substantial growth opportunities for in-flight catering service providers in the future. Furthermore, expanding foreign travel and tourism, coupled with rapid urbanization across countries like India, China, and many others, with the entry of domestic airlines on inter-continental routes is expected to increase the competition and compel caterers to be more innovative, thereby driving the regional market during 2023-28.
Global In-flight Catering Services Industry Recent Developments:
In June 2023, Dubai's Emirates Flight Catering and GMG partnered to launch a range of on-the-go meals in an attempt to suffice consumers' evolving needs and preferences.
In August 2022, Dnata announced extending its partnership with GOL Airlines (GOL), a renowned low-cost airline in Brazil, in a bid to ensure the continued delivery of a comprehensive range of passenger, ramp, and baggage services to GOL while guaranteeing a seamless airport experience for over 19 million travelers.
Gain a Competitive Edge with Our Global In-flight Catering Services Market Report
Global In-flight Catering Services Market report provides a detailed and thorough analysis of market size, growth rate, competitive landscape, and key players. This comprehensive analysis helps businesses gain a holistic understanding of the market dynamics and make informed decisions.
This report also highlights current market trends and future projections, allowing businesses to identify emerging opportunities and potential challenges. By understanding market forecasts, companies can align their strategies and stay ahead of the competition.
Global In-flight Catering Services Market report aids in assessing and mitigating risks associated with entering or operating in the market.
The report would help in understanding market dynamics, regulatory frameworks, and potential challenges, businesses can develop strategies to minimize risks and optimize their operations.
Frequently Asked Questions
A. The In-flight Catering Services Market is projected to grow at a CAGR of around 5.19% during 2023-28.
A. The In-flight Catering Services Market size was valued at USD 9.21 Billion in 2022.
A. A swift surge in air travelers compelling the airlines to prioritize consumer satisfaction is likely to drive the market further during the projected time frame.
A. The prominent players anticipated to stiffen the competition in the In-flight Catering Services Market are Gate Gourmet, Emirates Flight Catering, Flying Food Groups, Cathay Pacific Catering Services, Sky Chef, Dnata, and IGS Catering Services.
A. Balancing flavorful meals with altitude constraints & mass production poses growth challenges for the In-flight Catering Services Market.
A. Meals will likely continue providing remunerative opportunities for the leading players in the In-flight Catering Services Market during the forecast period.
A. Globally, Asia Pacific would generate lucrative prospects for the In-flight Catering Services Market in the years ahead.
Global In-flight Catering Services Market Research Report (2023-2028) - Table of Contents
Introduction

Research Process
Assumption
Market Segmentation
Market Definition

Executive Summary
Expert Verbatim- What our Experts Say?
Global In-Flight Catering Services Market Outlook, 2023-2028F

Market Size and Analysis

By Revenues

Market Share and Analysis

By Food Type

Meals
Bakery & Confectionary
Beverages
Others

By Flight Type

Full-Service Carriers
Low-Cost Carriers
Hybrid
Others

By Aircraft Class

Economy Class
Business Class/ First Class

By Region

North America
South America
Europe
Middle East & Africa
Asia-Pacific

By Company

Revenue Shares
Strategic Factorial Indexing
Competitor Placement in Markntel Quadrant

North America In-Flight Catering Services Market Outlook, 2018- 2028

Market Size and Analysis

By Revenues

Market Share and Analysis

By Food Type
By Flight Type
By Aircraft Class
By Country

US
Canada
Mexico

The US In-Flight Catering Services Market Outlook, 2023-2028F

Market Size and Analysis

By Revenues

Market Share and Analysis

By Food Type
By Flight Type
By Aircraft Class

Canada In-Flight Catering Services Market Outlook, 2023-2028F

Market Size and Analysis

By Revenues

Market Share and Analysis

By Food Type
By Flight Type
By Aircraft Class

Mexico In-Flight Catering Services Market Outlook, 2023-2028F

Market Size and Analysis

By Revenues

Market Share and Analysis

By Food Type
By Flight Type
By Aircraft Class

South America In-Flight Catering Services Market Outlook, 2023- 2028F

Market Size and Analysis

By Revenues

Market Share and Analysis

By Food Type
By Flight Type
By Aircraft Class
By Country

Brazil
Argentina

Brazil In-Flight Catering Services Market Outlook, 2023-2028F

Market Size and Analysis

By Revenues

Market Share and Analysis

By Food Type
By Flight Type
By Aircraft Class

Argentina In-Flight Catering Services Market Outlook, 2023-2028F

Market Size and Analysis

By Revenues

Market Share and Analysis

By Food Type
By Flight Type
By Aircraft Class

Europe In-Flight Catering Services Market Outlook, 2018- 2028F

Market Size and Analysis
Market Size and Analysis

By Revenues

Market Share and Analysis

By Food Type
By Flight Type
By Aircraft Class
By Country

Germany
Italy
France
UK
Russia

Germany In-Flight Catering Services Market Outlook, 2023-2028F

Market Size and Analysis

By Revenues

Market Share and Analysis

By Food Type
By Flight Type
By Aircraft Class

Italy In-Flight Catering Services Market Outlook, 2023-2028F

Market Size and Analysis

By Revenues

Market Share and Analysis

By Food Type
By Flight Type
By Aircraft Class

France In-Flight Catering Services Market Outlook, 2023-2028F

Market Size and Analysis

By Revenues

Market Share and Analysis

By Food Type
By Flight Type
By Aircraft Class

UK In-Flight Catering Services Market Outlook, 2023-2028F

Market Size and Analysis

By Revenues

Market Share and Analysis

By Food Type
By Flight Type
By Aircraft Class

Russia In-Flight Catering Services Market Outlook, 2023-2028F

Market Size and Analysis

By Revenues

Market Share and Analysis

By Food Type
By Flight Type
By Aircraft Class

Middle East & Africa In-Flight Catering Services Market Outlook, 2018- 2028F

Market Size and Analysis

By Revenues

Market Share and Analysis

By Food Type
By Flight Type
By Aircraft Class
By Country

Saudi Arabia
UAE
Kuwait
South Africa

Saudi Arabia In-Flight Catering Services Market Outlook, 2023-2028F

Market Size and Analysis

By Revenues

Market Share and Analysis

By Food Type
By Flight Type
By Aircraft Class

UAE Arabia In-Flight Catering Services Market Outlook, 2023-2028F

Market Size and Analysis

By Revenues

Market Share and Analysis

By Food Type
By Flight Type
By Aircraft Class

Kuwait In-Flight Catering Services Market Outlook, 2023-2028F

Market Size and Analysis

By Revenues

Market Share and Analysis

By Food Type
By Flight Type
By Aircraft Class

South Africa In-Flight Catering Services Market Outlook, 2023-2028F

Market Size and Analysis

By Revenues

Market Share and Analysis

By Food Type
By Flight Type
By Aircraft Class

Asia-Pacific In-Flight Catering Services Market Outlook, 2018- 2028F

Market Size and Analysis

By Revenues

Market Share and Analysis

By Food Type
By Flight Type
By Aircraft Class
By Country

China
India
Japan
Australia

China In-Flight Catering Services Market Outlook, 2023-2028F

Market Size and Analysis

By Revenues

Market Share and Analysis

By Food Type
By Flight Type
By Aircraft Class

India In-Flight Catering Services Market Outlook, 2023-2028F

Market Size and Analysis

By Revenues

Market Share and Analysis

By Food Type
By Flight Type
By Aircraft Class

Japan In-Flight Catering Services Market Outlook, 2023-2028F

Market Size and Analysis

By Revenues

Market Share and Analysis

By Food Type
By Flight Type
By Aircraft Class

Australia In-Flight Catering Services Market Outlook, 2023-2028F

Market Size and Analysis

By Revenues

Market Share and Analysis

By Food Type
By Flight Type
By Aircraft Class

Global In-Flight Catering Services Market Policies, Regulations, Food Flight Type Standards
Global In-Flight Catering Services Market Trends & Insights
Global In-Flight Catering Services Market Dynamics

Growth Drivers
Challenges
Impact Analysis

Global In-Flight Catering Services Market Hotspot and Opportunities
Global In-Flight Catering Services Market Key Strategic Imperatives for Success and Growth
Competitive Outlook

Competition Matrix

Food Flight Type Portfolio
Brand Specialization
Target Markets
Target Food Flight Types
Research & Development
Strategic Alliances
Strategic Initiatives

Company Profiles (Business Description, Food Flight Type Segments, Business Segments, Financials, Strategic Alliances/ Partnerships, Future Plans)

Gate Gourmet
Emirates Flight Catering
Flying Food Groups
Cathay Pacific Catering Services
Sky Chef
Dnata
IGS Catering Services
Jetfinity
LSG Sky Chefs
Newrest International Group

Disclaimer