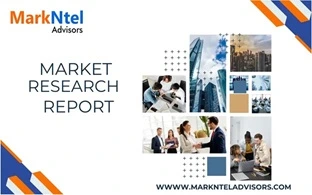 Global Graphite Market Research Report: Forecast (2022-2027)
By Product Type (Natural, Synthetic), By Application (Refractories, Electrodes, Foundries, Batteries, Others (Lubricants, etc.)), By End-User (Metallurgy, Electronic, Automotive, O
...
thers), By Region (North America, South America, Europe, Asia-Pacific, Middle East & Africa), By Countries (The US, Canada, Mexico, Brazil, The UK, Germany, France, Spain, Switzerland, China, Japan, South Korea, India, Singapore, Australia, UAE, Saudi Arabia, Israel, South Africa)
Read more
Chemicals

Jun 2022

184

CM10263
Market Definition
Graphite is a naturally-occurring element known to be the most stable form of carbon. It has a variety of applications, and the popularity of graphite is unique, as it possesses the properties of both metals & nonmetals, thus making it versatile. It is usually found in layers of metamorphic rocks, formed under heat & pressure, and in coal beds.
Traditionally, graphite was used commonly in the production processes of products like automotive parts, pencils, refractory materials, inks, paints, polymers, paints, and many more. The demand for graphite has been continuously rising over the years, owing to the fact that it is both naturally occurring & synthetically processed, which makes it versatile and crucial in the manufacturing processes of several industrial materials, fire-safe products, & high-end batteries.
Market Insights
The Global Graphite Market is estimated to witness more than 5% CAGR during the forecast period, i.e., 2022-27. The growth of the market is likely to be driven primarily by the versatile applications of graphite and its mounting application scope in refractories, insulators, paints, & nuclear reactors. Moreover, the rapidly expanding lithium-ion battery market is another prominent factor driving the graphite industry globally.
Report Coverage

Details

Study Period
Historical Data: 2017-20
Base Year: 2021
Forecast Period: 2022-27
CAGR (2022-2027)
5%

Regions Covered

North America: The US, Canada, Mexico

South America: Brazil, Rest of South America

Europe: Germany, The UK, France, Italy, Spain, Rest of Europe

Asia-Pacific: China, Japan, India, Vietnam, Rest of Asia-Pacific

Middle East & Africa: GCC, South Africa, Rest of Middle East & Africa

Key Companies Profiled

AMG Advanced Metallurgical Group NV, Asbury Carbons, Eagle Graphite, EPM Group, Grafitbergbau Kaisersberg GmbH, GrafTech International Ltd., Graphite India Limited (GIL), Imerys S.A., Nacional de Grafite, Northern Graphite Corporation, SGL Carbon SE, TOYO TANSO CO., LTD., Triton Minerals Ltd

Unit Denominations
USD Million/Billion
Lithium-ion batteries are used extensively in power tools, medical equipment, smartphones, 3D printers, Electric Vehicles (EVs), and for storing renewable energy. Recently, there has been a rise in the demand for graphite observed across the automotive sector as an anode for EV batteries and lubricant in brake linings & gaskets.Moreover, it is also witnessing a surging demand for making thermally conductive polymers, which are increasingly being utilized for replacing metal while manufacturing automotive components. More & more EVs being adopted across different corners of the world are leading to the burgeoning requirements for EV batteries. As a result, the mounting demand for graphite as an anode content in these lithium-ion batteries is also augmenting the market growth.
Furthermore, graphite also finds its application in the aerospace industry, mainly for manufacturing lightweight structural parts to achieve enhanced aircraft fuel efficiency. Besides, its higher strength-to-weight than conventional materials like metals & plastics used in the aerospace sector significantly aids in developing efficient aircraft designs. As a result, the leading aircraft manufacturers worldwide are increasingly utilizing graphite-based composites for the above-stated purposes, which projects remunerative growth prospects for the Global Graphite Market in the years ahead.
Market Segmentation
Based on Product Type:
Amongst both, synthetic graphite held the largest share in the Global Graphite Market owing to its notable characteristics like high purity levels, lightweight, excellent thermal & electric conductivity, and better durability & corrosion resistance than natural graphite, coupled with its extensive application areas, such as electrodes, synthetic carbon, lubricants, foundries, refractory materials, conductive fillers, coatings, graphite forms, & recarburizers.
Besides, the growing prevalence of Electric Vehicles (EVs) worldwide, i.e., infusing the production of more and more EV batteries in which graphite is the key component, is another prominent aspect driving the Synthetic Graphite Market globally. Moreover, the massive surge in steel manufacturing using EAFs (Electric Arc Furnaces) in recent years is also contributing to the increasing utilization of synthetic graphite.
In addition, considerable utilization of synthetic graphite across industries like automotive, aerospace, & sports equipment, coupled with the massive smartphone market, further project a pool of profitable prospects for the Synthetic Graphite Market in the years ahead.
However, synthetic graphite is more expensive to produce than natural graphite, as its production process is energy-intensive. As a result, its high prices & limited uses imply that, in most markets, it doesn't often compete with natural graphite, i.e., a notable aspect that might act as a growth restraint for the synthetic graphite market globally in the coming years.
Based on Application:
Refractories
Electrodes
Foundries
Batteries
Others (Lubricants, etc.)
Here, batteries are expecting lucrative growth prospects in the graphite industry during 2022-27. Processed graphite compounds comprise about 95% of the negative electrode or the anode of LiBs (Lithium-ion Batteries). With the burgeoning production & sales of EVs, the demand for their batteries is also rising at a notable pace, where LiBs are the standard choice for mobility purposes, with a stronghold across many industries as they are lighter and more compact & robust than traditional batteries.
Owing to their flat voltage profile, they are also known to provide full power until discharge. Moreover, LiBs are used extensively in almost every daily-use device like laptops, cell phones, MP3 players, etc., with a lucrative scope of application in heavier electronics & power tools, among others. Hence, the continuously rising production & sales of lithium-ion batteries indicate remunerative opportunities for the global graphite market over the coming years.
Based on End Users:
Metallurgy
Electronics
Automotive
Others
Among these all, metallurgy is the most prominent end-user in the Global Graphite Market. Metallurgical processes include electrodes, refractories, casting, and foundries, where graphite-based electrodes are used mainly in furnaces for smelting, steel making, ferroalloy production, and also for manufacturing silicon metal. In applications involving steel molding, various types of aluminum & graphite compounds are available in the form of nozzles & troughs. Moreover, the application of graphite is also of core importance for steel production using electric arc furnaces. Hence, the surging demand for steel & related products is very likely to push forward graphite sales and, in turn, fuel the overall growth of the graphite market across the metallurgy domain in the coming years.
Regional Landscape:
Geographically, the Global Graphite Market expands across:
North America
South America
Europe
Asia Pacific
Middle East & Africa
Globally, the Asia-Pacific Graphite Market is the largest among all regions in terms of production & consumption. It attributes primarily to the mounting application of graphite in manufacturing structural composite parts for aircraft, coupled with its increasing adoption in refractories, owing to its high thermal & electro-conductivity properties. Moreover, the burgeoning production of batteries, electrodes, conductors, & carbon-based fiber plastics, coupled with the rapidly expanding steel industry across Asia-Pacific, are other prominent aspects contributing to the regional market growth.
China, the biggest exporter of graphite globally, leads the regional market, owing to the country's high production capacity of UHP graphite electrodes used in steel manufacturing. Moreover, the rapidly increasing steel production using electric arc furnaces is also expected to propel the demand for graphite across the country in the nearer future. As a result, the government of China is massively investing in establishing more and more steel mills that use electric arc furnaces, which, in turn, is generating lucrative growth prospects for the China Graphite Market.
After China, India is also gaining significant momentum in the graphite market. The country is the second-largest producer of crude steel and is witnessing an increasing production of iron & steel, owing to their mounting requirements across the automotive & infrastructure industries, coupled with government initiatives (such as the National Steel policy), thereby driving the graphite market in India.
Key Questions Answered in the Research Report:
What are the overall statistics or estimates (Overview, Size- By Value, Forecast Numbers, Segmentation, Shares) of the Global Graphite Market?
What are the region-wise industry size, growth drivers, and challenges?
What are the key innovations, opportunities, current & future trends, and regulations in the Global Graphite Market?
Who are the key competitors, their key strengths & weaknesses, and how do they perform in the Global Graphite Market based on the competitive landscape?
What are the key results derived from surveys conducted during the Global Graphite Market study?
Frequently Asked Questions
A. The Global Graphite Market is estimated to witness more than 5% CAGR during the forecast period, i.e., 2022-27.
A. Asia-Pacific Graphite Market is the largest among all regions in terms of production & consumption.
Introduction

Product Definition
Research Process
Market Segmentation
Assumptions

Preface
Executive Summary
Impact of Covid-19 on Global Graphite Market
Global Graphite Market Trends & Insights
Global Graphite Market Dynamics

Impact Analysis
Drivers
Challenges

Global Graphite Market Hotspots & Opportunities
Global Graphite Market Regulations, Policies & Standards
Global Graphite Market Supply Chain Analysis
Global Graphite Market Outlook, 2017-2027F

Market Size & Analysis

By Revenues (USD Million)
By Volume (Tons)

Market Share & Analysis

By Product Type

Natural
Synthetic

By Application

Refractories
Electrodes
Foundries
Batteries
Others (Lubricants, etc.)

By End-User

Metallurgy
Electronic
Automotive
Others

By Region

North America
South America
Europe
Middle East & Africa
Asia-Pacific

By Company

Revenue Shares
Competition Characteristics
Competitor Placement in MarkNtel Quadrant

North America Graphite Market Outlook, 2017-2027F

Market Size & Analysis

By Revenues (USD Million)
By Volume (Tons)

Market Share & Analysis

By Product Type
By Application
By End-User
By Country

The US
Canada
Mexico

South America Graphite Market Outlook, 2017-2027F

Market Size & Analysis

By Revenues (USD Million)
By Volume (Tons)

Market Share & Analysis

By Product Type
By Application
By End-User
By Country

Brazil
Rest of South America

Europe Graphite Market Outlook, 2017-2027F

Market Size & Analysis

By Revenues (USD Million)
By Volume (Tons)

Market Share & Analysis

By Product Type
By Application
By End-User
By Country

Germany
The UK
France
Italy
Spain
Rest of Europe

Middle East & Africa Graphite Market Outlook, 2017-2027F

Market Size & Analysis

By Revenues (USD Million)
By Volume (Tons)

Market Share & Analysis

By Product Type
By Application
By End-User
By Country

GCC
South Africa
Rest of Middle East & Africa

Asia-Pacific Graphite Market Outlook, 2017-2027F

Market Size & Analysis

By Revenues (USD Million)
By Volume (Tons)

Market Share & Analysis

By Product Type
By Application
By End-User
By Country

China
Japan
India
Vietnam
Rest of Asia-Pacific

Global Graphite Market Key Strategic Imperatives for Growth & Success
Competition Outlook

Competition Matrix

Brand Specialization
Target Markets
Target End-Users
Research & Development
Strategic Alliances
Strategic Initiatives

Company Profiles

AMG Advanced Metallurgical Group NV
Asbury Carbons
Eagle Graphite
EPM Group
Grafitbergbau Kaisersberg GmbH
GrafTech International Ltd.
Graphite India Limited (GIL)
Imerys S.A.
Nacional de Grafite
Northern Graphite Corporation
SGL Carbon SE
TOYO TANSO CO., LTD.
Triton Minerals Ltd

Disclaimer