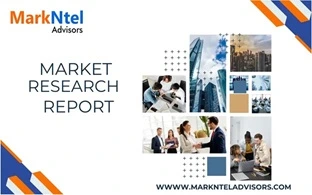 Global Baby Pacifier Market Research Report: Forecast (2023-2028)
By Product Type (Single-piece baby pacifier, Multiple-piece baby pacifiers), By Size (Small [0-6 months], Medium [7-18 months], Large [18+ months]), By Shape (Orthodontic pacifiers
...
, Conventional pacifiers), By Material Used (Latex, Silicon), By Distribution Channel (Offline Channels, Online Platforms), By Region (North America, South America, Europe, The Middle East & Africa, Asia Pacific), By Company (Angelcare USA Llc, Baby Shusher Llc, Doddle & Co, Handi-Craft Company, Its Ritzy, Koninklijke Philips N.V., MAM Babyartikel Gmbh, Mayborn Group Limited, Natursutten, Newell Brands, Inc., Pigeon Corporation, The Natural Baby Company, The White Company, Trebco Specialty Products, Inc., Others)
Read more
FMCG

Mar 2023

189

CG33038
Market Definition
Baby pacifiers are essentially a nipple on a handle made of rubber or plastic objects used to comfort, entertain and stop babies from crying by having them latch or suck on them. Also known as dummies, teethers, or soothers, baby pacifiers are made of soft, natural, and flexible materials like rubber, latex, and silicone, where silicone is preferred the most for its durability. They are used as an effective means to calm babies during the first few months after birth when they are fussy, colic, or have a habit of suckling and as a transitional object to help babies relieve stress and adjust to new surroundings or situations. Moreover, doctors also recommend it to prevent sudden infant death syndrome (SIDS).
Market Insights
The Global Baby Pacifier Market is projected to grow at a CAGR of around 6.21% during the forecast period, i.e., 2023-28. The market growth imputes to the significant increase in the birth rate in developing countries and the rise in disposable income of parents coupled with rapid urbanization resulting in surging demand for different baby accessories such as toys, feeding accessories, wipes, and others. Though some babies only suckle while feedings, some want to suck on a nipple or baby bottle even after feeding time is over and could get irritated without it; thus, having a pacifier handy as an essential baby-care product has positively influenced the industry.
Report Coverage

Details

Study Period
Historical Data: 2018-21
Base Year: 2022
Forecast Period: 2023-28
CAGR (2023-2028)
6.21%

Regions Covered

North America: US, Canada, Mexico

Europe: Germany, The UK, France, Russia, Spain, Italy, Rest of Europe

Asia-Pacific: China, India, Japan, South Korea, Australia, Rest of Asia-Pacific

South America: Brazil, Argentina, Rest of South America

Middle East & Africa: UAE, Saudi Arabia, South Africa, Egypt, Turkey, Rest of MEA

Key Companies Profiled

Angelcare USA Llc, Baby Shusher Llc, Doddle & Co, Handi-Craft Company, Its Ritzy, Koninklijke Philips N.V., MAM Babyartikel Gmbh, Mayborn Group Limited, Natursutten, Newell Brands, Inc., Pigeon Corporation, The Natural Baby Company, The White Company, Trebco Specialty Products, Inc., Others

Unit Denominations
USD Million/Billion
The growing application of helping babies fall asleep and ease discomfort during traveling, and similar tasks or activities, has positively affected the industry. As a result, manufacturers are innovatively coming up with new, attractive, healthy, and catchy designs, and the introduction of advanced technologies, like smart baby pacifiers, which can notify parents of the baby's temperature, and more are catering to the burgeoning requirement of the consumers.
Additionally, the growing number of working women around the world is also favorably influencing the industry graph. Similar determinants like increasing awareness about pacifiers in developing regions, swiftly changing lifestyles, and introducing new technologies are also creating new avenues for the market to expand notably. Furthermore, growing adoption and introduction to products, such as pacifiers and diapers, in some developing regions could further open new prospects for market players.
Market Dynamics
Key Driver: Adoption of A Modernized Lifestyle with Increasing Disposable Income
The rise in urbanization and increasing female employment has led to a surge in parental disposable income, boosting the adoption of numerous baby products and subsequently baby pacifiers. With changing lifestyles, parents seek soothing ways to pacify and calm the baby, which is fulfilled by pacifiers providing comfort to the child. This actively encourages parents to opt for pacifiers. Also, with parents having busier lives and broader tasks to complete, they go for products like pacifiers that keep the baby busy, engaged, and away from danger and choking hazards. Babies often experience a sense of being active and performing an activity by sucking on the pacifier. Thus, it relieves parents from keeping their babies entertained, leading to them opting for pacifiers, further elevating the market expansion.
Possible Restraint: Regular Habit of a Pacifier May Cause Infection and Dental Delays
The use of pacifiers on a regular basis may cause infection or uneven dental development in the baby, which may limit the market elevation. Also, it is crucial and advised by physicians to wean the children from pacifiers within the required age to prevent otitis media. Additionally, over-dependency on pacifiers and overuse could cause dental problems like crooked teeth and middle ear infections, disrupt breastfeeding, and more. These factors might hinder parents from choosing pacifiers, which could eventually hamper the market's expansion.
Growth Opportunity: Smart Pacifier for Infant Health Monitoring
The smart pacifier is a wireless device that helps monitor the baby's dehydration levels by tracking the electrolyte levels through the saliva of the newborn baby. It will help better understand the baby's needs, and then the caregiver will also be able to monitor the potassium and sodium levels in the baby without drawing blood. Parents and physicians could also track location and check the baby's temperature through smart pacifiers. These smart pacifiers are still at their developmental stage and could soon help many caregivers observe the child while performing care and monitoring. Future development and demand for smart pacifiers could further extend the overall market enlargement.
Market Segmentation
Based on Product Type,
Single-piece baby pacifier
Multiple-piece baby pacifiers
Amongst the two, the single-piece baby pacifier acquired the largest market share during the historical period and is expected to prevail in a similar trend during the forecast period. A single-piece baby pacifier is made from a single molded piece of plastic, silicon, or latex and is seamless and widely available at affordable prices. It is designed to minimize the risk of choking or suffocation, as the pacifier cannot come apart or be detached. The single-piece baby pacifier comes in various designs and sizes and is often used as a teething pacifier. Since multiple-piece baby pacifiers pose a choking hazard risk if they break, the safety concerns of parents fuel the demand for the single-piece baby pacifier. Additionally, since health professionals recommend single-piece baby pacifiers to avoid sudden death syndrome (SID), it has positively affected the market.
Based on Distribution Channel,
Offline Channels

Specialty Store
Supermarket/Hypermarket
Others (Retails Stores, Convenience Stores, etc.)

Online Platforms
Offline Channels acquired a higher market value in the historical years. Parents predominantly prefer offline stores, as they offer a variety of options in baby care products and have all the needs and necessities for newborns and babies in one place. They promote both branded and private-labeled products and mostly contain variances in prices so as to sell to a broader range of consumers. Moreover, they cater to and satisfy the customer's preference of having a trace of baby products before buying them. As offline channels facilitate this requirement, parents often choose offline channels over online platforms.
Additionally, the faster return policies and alternative options to try more to suit the baby's need, with getting the required products in hand in shorter brackets, have further exemplified the industry's progression. This store also initiates several key promotional and marketing events such as customer loyalty programs, discounts, seasonal offers, and help, further continuing their resilience in the industry.
Regional Projection
Geographically, the Global Baby Pacifier Market expands across:
North America
South America
Europe
Middle East & Africa
Asia-Pacific
Globally, Asia-Pacific is expected to experience the highest market share during the forecast period. The progress of the region is favorably fostered by the rising health awareness in the countries like China, Indonesia, and India, along with flourishing disposable income accompanying rabid urbanization and developments. Furthermore, with changing lifestyles, attention, and access to products through e-commerce, the demand for baby products, including infant care items, is on the rise, coupled with the propelling awareness of the existence of new innovative products.
On the other hand, North America will also experience significant growth in the future. It is aided by the already existing prevalent convention of using pacifiers and the greater adoption of technology. With innovations such as smart pacifiers and new attributes added to them, coupled with North America's higher adoption of new technology, the industry is likely to flourish in the region.
Recent Developments in the Global Baby Pacifier Market
In September 2022, MAM Babyartikel Gmbh collaborated with Nest and Borealis to bring new soother made with renewably-sourced feedstock.
In September 2021, Koninklijke Philips N.V. debuted several new products to help parents feed and soothe babies, including Philips Avent Soothie Heart, a one-piece silicone orthodontic pacifier.
Do You Require Further Assistance?
The sample report seeks to acquaint you with the layout and the overall research content.
The deliberate utilization of the report may further streamline operations while maximizing your revenue.
To gain an unmatched competitive advantage in your industry, you can customize the report by adding more segments and specific countries suiting your needs.
For a better understanding of the contemporary Market scenario, feel free to connect to our knowledgeable analysts.
Frequently Asked Questions
A. The Baby Pacifier Market is projected to grow at a CAGR of around 6.21% during 2023-28.
A. The adoption of a modernized lifestyle with increasing disposable income is expected to drive the Baby Pacifier Market during 2023-28.
A. Baby Shusher Llc, Angelcare USA Llc, Doddle & Co, Handi-Craft Company, Its Ritzy, Koninklijke Philips N.V., MAM Babyartikel Gmbh, Mayborn Group Limited, Natursutten, Newell Brands, Inc., Pigeon Corporation, The Natural Baby Company, The White Company, Trebco Specialty Products, Inc. and Others are the top players in the Baby Pacifier Market during 2023-28.
A. The single-piece baby pacifier is anticipated to emerge as an area of remunerative opportunities for the leading players in the Baby Pacifier Market during the forecast period.
A. Globally, Asia-Pacific would provide lucrative prospects for the Baby Pacifier Market in the years ahead.
A. Advent of smart pacifiers for infant health monitoring is likely to emerge as the growth opportunity for the market players during the forecast period.
A. Infection and dental delays caused by the regular habit of pacifiers are the possible restraints affecting the growth of the Baby Pacifier Market through 2028.
Market Segmentation
Introduction

Product Definition
Research Process
Assumptions

Executive Summary
Global Baby Pacifier Market Trends & Insights
Global Baby Pacifier Market Dynamics

Drivers
Challenges

Global Baby Pacifier Market Porters Five Forces Analysis
Global Baby Pacifier Market Regulations & Policies
Global Baby Pacifier Market Hotspots & Opportunities
Global Baby Pacifier Market Outlook, 2018-2028F

Market Size & Analysis

By Revenues (USD Million)

Market Share & Analysis

By Product Type

Single-piece baby pacifier
Multiple-piece baby pacifiers

By Size

Small (0-6 months)
Medium (7-18 months)
Large (18+ months)

By Shape

Orthodontic pacifiers
Conventional pacifiers

By Material Used

Latex
Silicon

By Distribution Channel

Offline Channels

Specialty Store
Supermarket/Hypermarket
Others (Retails Stores, Convenience Stores, etc.)

Online Platforms

By Region

North America
South America
Europe
The Middle East & Africa
Asia Pacific

By Company

Competition Characteristics
Market Share of Leading Companies

North America Baby Pacifier Market Outlook, 2018-2028F

Market Size & Analysis

By Revenues (USD Million)

Market Share & Analysis

By Product Type
By Size
By Shape
By Material Used
By Distribution Channel
By Country

The US
Canada
Mexico

The US Baby Pacifier Market Outlook, 2018-2028F

Market Size & Analysis

By Revenues (USD Million)

Market Share & Analysis

By Product Type
By Size

Canada Baby Pacifier Market Outlook, 2018-2028F

Market Size & Analysis

By Revenues (USD Million)

Market Share & Analysis

By Product Type
By Size

Mexico Baby Pacifier Market Outlook, 2018-2028F

Market Size & Analysis

By Revenues (USD Million)

Market Share & Analysis

By Product Type
By Size

South America Baby Pacifier Market Outlook, 2018-2028F

Market Size & Analysis

By Revenues (USD Million)

Market Share & Analysis

By Product Type
By Size
By Shape
By Material Used
By Distribution Channel
By Country

Brazil
Argentina
Rest of South America

Brazil Baby Pacifier Market Outlook, 2018-2028F

Market Size & Analysis

By Revenues (USD Million)

Market Share & Analysis

By Product Type
By Size

Argentina Baby Pacifier Market Outlook, 2018-2028F

Market Size & Analysis

By Revenues (USD Million)

Market Share & Analysis

By Product Type
By Size

Europe Baby Pacifier Market Outlook, 2018-2028F

Market Size & Analysis

By Revenues (USD Million)

Market Share & Analysis

By Product Type
By Size
By Shape
By Material Used
By Distribution Channel
By Country

Germany
The UK
France
Russia
Spain
Italy
Rest of Europe

Germany Baby Pacifier Market Outlook, 2018-2028F

Market Size & Analysis

By Revenues (USD Million)

Market Share & Analysis

By Product Type
By Size

The UK Baby Pacifier Market Outlook, 2018-2028F

Market Size & Analysis

By Revenues (USD Million)

Market Share & Analysis

By Product Type
By Size

France Baby Pacifier Market Outlook, 2018-2028F

Market Size & Analysis

By Revenues (USD Million)

Market Share & Analysis

By Product Type
By Size

Russia Baby Pacifier Market Outlook, 2018-2028F

Market Size & Analysis

By Revenues (USD Million)

Market Share & Analysis

By Product Type
By Size

Spain Baby Pacifier Market Outlook, 2018-2028F

Market Size & Analysis

By Revenues (USD Million)

Market Share & Analysis

By Product Type
By Size

Italy Baby Pacifier Market Outlook, 2018-2028F

Market Size & Analysis

By Revenues (USD Million)

Market Share & Analysis

By Product Type
By Size

The Middle East & Africa Baby Pacifier Market Outlook, 2018-2028F

Market Size & Analysis

By Revenues (USD Million)

Market Share & Analysis

By Product Type
By Size
By Shape
By Country

Saudi Arabia
The UAE
Egypt
Turkey
South Africa
Rest of the Middle East & Africa

Saudi Arabia Baby Pacifier Market Outlook, 2018-2028F

Market Size & Analysis

By Revenues (USD Million)

Market Share & Analysis

By Product Type
By Size

The UAE Baby Pacifier Market Outlook, 2018-2028F

Market Size & Analysis

By Revenues (USD Million)

Market Share & Analysis

By Product Type
By Size

Egypt Baby Pacifier Market Outlook, 2018-2028F

Market Size & Analysis

By Revenues (USD Million)

Market Share & Analysis

By Product Type
By Size

Turkey Baby Pacifier Market Outlook, 2018-2028F

Market Size & Analysis

By Revenues (USD Million)

Market Share & Analysis

By Product Type
By Size

South Africa Baby Pacifier Market Outlook, 2018-2028F

Market Size & Analysis

By Revenues (USD Million)

Market Share & Analysis

By Product Type
By Size

Asia Pacific Baby Pacifier Market Outlook, 2018-2028F

Market Size & Analysis

By Revenues (USD Million)

Market Share & Analysis

By Product Type
By Size
By Shape
By Material Used
By Distribution Channel
By Country

China
Japan
India
South Korea
Australia
Rest of Asia Pacific

China Baby Pacifier Market Outlook, 2018-2028F

Market Size & Analysis

By Revenues (USD Million)

Market Share & Analysis

By Product Type
By Size

Japan Baby Pacifier Market Outlook, 2018-2028F

Market Size & Analysis

By Revenues (USD Million)

Market Share & Analysis

By Product Type
By Size

India Baby Pacifier Market Outlook, 2018-2028F

Market Size & Analysis

By Revenues (USD Million)

Market Share & Analysis

By Product Type
By Size

South Korea Baby Pacifier Market Outlook, 2018-2028F

Market Size & Analysis

By Revenues (USD Million)

Market Share & Analysis

By Product Type
By Size

Australia Baby Pacifier Market Outlook, 2018-2028F

Market Size & Analysis

By Revenues (USD Million)

Market Share & Analysis

By Product Type
By Size

Global Baby Pacifier Market Key Strategic Imperatives for Growth & Success
Competition Outlook

Competition Matrix

Brand Specialization
Target Markets
Target Sizes
Research & Development
Strategic Alliances
Strategic Initiatives

Company Profiles

Angelcare USA Llc
Baby Shusher Llc
Doddle & Co
Handi-Craft Company
Its Ritzy
Koninklijke Philips N.V.
MAM Babyartikel Gmbh
Mayborn Group Limited
Natursutten
Newell Brands, Inc.
Pigeon Corporation
The Natural Baby Company
The White Company
Trebco Specialty Products, Inc.
Others

Disclaimer