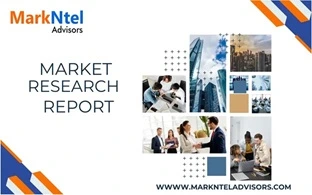 Oman Masterbatch Market Research Report: Forecast (2023-2028)
By Type (Black, White, Colour, Additive), By Application (Film Extrusion, Injection Moulding, Blow Moulding, Roto Moulding, Others (Pipe extrusion, multifilament etc.)), By End Use
...
rs (Automotive, Packaging, Consumer Goods, Agriculture, Construction, Retail), By Process (Extrusion, Modelling), By Resins (Polyethylene, Polystyrene, Others (Polypropylene, Polycarbonate etc.)), By Companies (Gulf Additives LLC, LyondellBasell, Vibrant Colortech, Polytec Masterbach LLC, The MAAG Group, First Maritime General Trading Company, USEON (Nanjing) Extrusion Machinery Co., Ltd., Clariant Masterbatches, ?lhan Plastik, Perfect Colourants and Plastics Pvt. Ltd. (PCPPL))
Read more
Chemicals

Jun 2023

103

CM10270
Market Definition
Masterbatch (MB) is a solid or liquid additive for plastic used for coloring plastics (color masterbatch) or imparting other properties to plastics (additive masterbatch). The additive is made through heating procedures and utilized for enhancing the quality & performance of polymers. The application of these cost-effective additives is easy, dirt-free, & stable, which minimizes the safety risks associated with using powder pigments. Oman is witnessing an extensive demand for masterbatches owing to the ever-increased production of plastics & consumer goods across the country.
Market Insights
The Oman Masterbatch Market is projected to grow at a CAGR of around 16.4% during the forecast period, i.e., 2023-28. The anticipated growth can be attributed to rapidly surging industrialization & construction projects and the booming packaging industry alongside notable advancements in the automotive industry. It is primarily because of the swift replacement of metals with masterbatch owing to the latter's better sustainability, safety, & design shown by automotive manufacturers. Such a rapidly growing preference for masterbatches is to bring in more demand for the product during the forecast period.
Report Coverage

Details

Study Period
Historical Data: 2018-21
Base Year: 2022
Forecast Period: 2023-28
CAGR (2023-2028)
16.4%
Key Companies Profiled

Gulf Additives LLC, LyondellBasell, Vibrant Colortech, Polytec Masterbach LLC, The MAAG Group, First Maritime General Trading Company, USEON (Nanjing) Extrusion Machinery Co., Ltd., Clariant Masterbatches,

?lhan

Plastik, Perfect Colourants and Plastics Pvt. Ltd. (PCPPL)

Unit Denominations

USD Million/Billion
Besides, the propensity for lightweight components like bumpers, dashboards, car batteries, headlamps, wires, cables, etc., appears to drive the Masterbatch market in Oman. Additionally, the multiplying manufacturing units of companies like LyondellBasell, Polytec Masterbach LLC, The MAAG Group, First Maritime General Trading Company, and Clariant Masterbatches seem to further the expansion of the country's automotive sector and, consequently, positively influence the demand for masterbatches.
Moreover, the frequent adoption of masterbatches in cables, wires & electronic products like televisions, computers, & other home appliances is also augmenting the overall market growth. In addition, the mounting need for consumer goods with an enhanced appearance, including kitchenware, footwear, toys, household articles, etc., attained through color masterbatches, is the other prominent factor expected to aid the market acceleration in the coming years.
Market Segmentation
Based on Type,
Black
White
Color
Additive
Here, Color masterbatches garnered the maximum attention owing to their speedy adoption in the Oman Masterbatch Market. It primarily attributes to their immense benefits, such as simple usage & handling, superior color distribution & dispersion, and excellent control of the product's transparency & opacity, etc. Perhaps, it is why they are witnessing massive adoption in producing plastic kitchenware, multilayer bottles, and boxes.
Besides, color masterbatches enhance the anti-microbial properties of plastic kitchenware used frequently in homes and protect them from UV rays. With characteristics like flame retardation, scratch resistance, preventing thermal or oxidative degradation, UV stabilization, optical brightness, and surface resistivity, they aid in stimulating enhanced performance from polymer materials.
Furthermore, the recent shift in market dynamics creates new opportunities for color masterbatch manufacturers to expand production capacities & introduce innovative products in order to yield significant profits and boost the UAE Masterbatch Market as a result of the emerging trend of personalized products with specialty colors like fluorescent, metallic, & glow-in-the-dark. For instance,
The REMAFIN fiber colorant range by Avient includes white, black, single pigment dispersion, and custom color masterbatches for spun-dyed polypropylene. These color masterbatches (color concentrates) are specially formulated for use in polyolefin polymers, including high-density, low-density, and linear low-density polyethylene (PE) and polypropylene (PP). The most common application for these products includes injection molding, blow molding, film extrusion, and other plastics processes.
Based on End Users,
Automotive
Packaging
Consumer Goods
Agriculture
Construction
Retail
Among all, the Packaging sector is expected to attain the lion's share of the market during the forecast period. It principally attributes to the availability of plastic, and its adherence to regulatory standards, facilitating the extensive adoption of the masterbatches as packaging material. Another factor accelerating the products' popularity is its unmatched potential to transform into several shapes & sizes, making it suitable for packaging needs and, in turn, propelling the market growth during the forecast period. For instance,
Henkel and LyondellBasell designed an innovative re-closable packaging solution for improved consumer convenience.
Based on Application,
Film Extrusion
Injection Moulding
Blow Moulding
Roto Moulding
Others (Pipe extrusion, multifilament etc.)
Of them all, Blow Moulding application is anticipated to acquire the fastest market growth during the projected time frame. It owes principally to the extensive adoption of Blow Moulding, especially across the automotive sector, in order to gain volume while reducing the weight of the plastic.
Besides, Blow Moulding facilitates brightness and a finished look to the product in various elements and, in turn, stimulates the demand for masterbatches across Oman. Another significant factor backing such massive popularity of masterbatches is their proficiency in reducing cycle time, increasing transparency, and improving the dimensional stability of end-use products, cites Oman Masterbatch Market Analysis, 2023.
Recent Developments in the Oman Masterbatch Market
OQ (Muscat, Oman) is employing Univation Technologies 'UNIPOL PE Process for its two 440,000-ton/yr polyethylene (PE) plants within the Liwa Plastics Industrial Complex in Sohar, Oman. OQ prompted these two world-scale plants with full-density polyethylene product capabilities permitting product slate flexibility to cover a wide range of HDPE and LLDPE applications. OQ will access Univation's ACCLAIM K-100 HDPE Technology which promotes a broad range of unimodal HDPE products, including advantaged HDPE films and enduring large-part blow molding articles.
The Circulen portfolio of sustainable solutions will be expanded to LyondellBasell's Advanced Polymer Solutions (APS) division, allowing brand owners and OEMs to improve the sustainability of their products. For its clients in industries like automotive and home appliances, the portfolio of compounds and solutions is stemmed from mechanical and cutting-edge (molecular) recycled and renewable-based materials. The APS business manufactures and sells compounds and solutions such as polypropylene compounds, tailored plastics, masterbatches, colors, and powders, as well as innovative polymers like Catalloy and polybutene-1. By 2030, LyondellBasell plans to create and market two million metric tonnes of polymers made from recycled and renewable materials yearly.
In 2020, PolyOne Corporation, the world's leading provider of specialized polymer materials, services, and sustainable solutions, completed the acquisition process for the color masterbatch businesses of Clariant and Clariant Chemicals India Ltd. With its new name, PolyOne will now be called Avient.
Market Dynamics
Key Driver: Extensive Adoption of Masterbatches, As A Component in The Construction Sector
With significantly relaxed rules and restrictions on foreign investment, the building sector in Oman is gaining traction. Since the masterbatch is a crucial component utilized in construction activities, its production & sales are surging in the nation, with the construction of corporate buildings, resorts, hotels, and shopping centers playing a prominent role in this development. Additionally, the need for components, including conduits, pipelines, HDPE geomembrane sheets, plastic water tanks, and foamed insulation, further up scaled the popularity of masterbatches across Oman. Likewise, the augmenting demand for plastic by multiple end-user industries is because of its utilization in products like wires & cables, electronic gadgets like T.V. & computers, and home appliances.
Possible Restraint: Escalating Environmental Concerns Paired with Fluctuating Raw Material Prices
While masterbatch can give plastic more stiffness and color, its lack of biodegradability is a major concern for the Oman masterbatch market. It contains polymers that are detrimental to both human health and the environment, such as polyvinyl chloride and polyethylene tetrafluoroethylene. Additionally, crude oil prices have varied amid geopolitical concerns and the Covid-19 epidemic, which has impacted the manufacturing and sales of masterbatch and slowed market growth. Because of such volatility in crude oil prices, the masterbatch market may suffer in the coming years.
Key Questions Answered in the Market Research Report:
What are the overall statistics or estimates (Overview, Size- By Value, Forecast Numbers, Segmentation, Shares) of the Oman Masterbatch Market?
What are the region-wise industry size, growth drivers, and challenges?
What are the key innovations, opportunities, current & future trends, and regulations in the Oman Masterbatch Market?
Who are the key competitors, their key strengths & weaknesses, and how do they perform in the Oman Masterbatch Market based on the competitive benchmarking matrix?
What are the key results derived from surveys conducted during the Oman Masterbatch Market study?
Frequently Asked Questions
A. The Oman Masterbatch Market is projected to grow at a CAGR of around 16.4% during 2023-28.
A. Extensive adoption of masterbatches, as a component in the construction sector is likely to drive the Oman Masterbatch Market during 2023-28.
A. The leading players in the market are Gulf Additives LLC, LyondellBasell, Vibrant Colortech, Polytec Masterbach LLC, The MAAG Group, First Maritime General Trading Company, USEON (Nanjing) Extrusion Machinery Co., Ltd., Clariant Masterbatches, İlhan Plastik, Perfect Colourants and Plastics Pvt. Ltd. (PCPPL).
A. 'Color masterbatches' is anticipated to emerge as an area of remunerative opportunities for the leading players in the Oman Masterbatch Market during the forecast period.
A. Escalating environmental concerns paired with fluctuating raw material prices are the factors that are expected to restrain the market growth during the forecast period.
Introduction

Product Definition
Research Process
Assumptions
Market Segmentation

Executive Summary
Impact of COVID-19 on Oman Masterbatch Market
Oman Masterbatch Market Trends & Insights
Oman Masterbatch Market Dynamics

Growth Drivers
Challenges

Oman Masterbatch Market Policies, Regulations, Product Standards
Oman Masterbatch Market- Supply Chain Analysis
Oman Masterbatch Market Hotspot & Opportunities
Oman Masterbatch Market Outlook, 2018-2028F

Market Size & Analysis

By Revenues (USD Million)
By Quantity Sold (Thousand Tons)

Market Share & Analysis

By Type

Black
White
Colour
Additive

By Application

Film Extrusion
Injection Moulding
Blow Moulding
Roto Moulding
Others (Pipe extrusion, multifilament etc.)

By End Users

Automotive
Packaging
Consumer Goods
Agriculture
Construction
Retail

By Process

Extrusion
Modelling

By Resins

Polyethylene
Polystyrene
Others (Polypropylene, Polycarbonate etc.)

By Companies

Competition Characteristics
Market Share of Top Companies

Oman Black Masterbatch Market Outlook, 2018-2028F

Market Size & Analysis

By Revenues (USD Million)
By Quantity Sold (Thousand Tons)

Market Share & Analysis

By Application
By End Users
By Resins

Oman White Masterbatch Market Outlook, 2018-2028F

Market Size & Analysis

By Revenues (USD Million)
By Quantity Sold (Thousand Tons)

Market Share & Analysis

By Application
By End Users
By Resins

Oman Color Masterbatch Outlook, 2018-2028F

Market Size & Analysis

By Revenues (USD Million)
By Quantity Sold (Thousand Tons)

Market Share & Analysis

By Application
By End Users
By Resins

Oman Additives Masterbatch Outlook, 2018-2028F

Market Size & Analysis

By Revenues (USD Million)
By Quantity Sold (Thousand Tons)

Market Share & Analysis

By Type

Antimicrobial Masterbatch
UV Stabilizer Masterbatch
Anti-block Masterbatch
Anti-Slip Masterbatch
Antioxidant Masterbatch
Anti-fog Masterbatch
Others (Antistatic, Optical brightener masterbatch etc.)

By Application
By End Users
By Resins

Oman Masterbatch Market Key Strategic Imperatives for Success & Growth
Competition Outlook

Competition Matrix

Product Portfolio
Target Markets
Research & Development
Strategic Alliances
Strategic Initiatives

Company Profiles (Business Description, Product Segments, Business Segments, Financials, Strategic Alliances/ Partnerships, Future Plans)

Gulf Additives LLC
LyondellBasell
Vibrant Colortech
Polytec Masterbach LLC
The MAAG Group
First Maritime General Trading Company
USEON (Nanjing) Extrusion Machinery Co., Ltd.
Clariant Masterbatches
?lhan Plastik
Perfect Colourants and Plastics Pvt. Ltd. (PCPPL)

Disclaimer