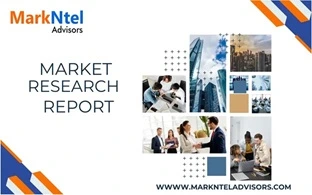 Global Vehicle Scanner Market Research Report: Forecast (2023-2028)
By Scanner (Portable/Mobile Scanner, Fixed/Static Scanner), By Technology (Scanning, Processing, Illuminating, Sensing, Imaging), By Structure (Under Vehicle Scanning System [UVSS]
...
, Drive Through), By Component (Camera, Lightning unit, Barrier, Vehicle Scanning Software), By Application (Private/ Commercial Facilities, Government/Critical Infrastructure Protection), By Region (North America, South America, Europe, Middle East, Africa, Asia-Pacific), By Company (Omnitec, Safeways Systems, Vehant Technologies, Rapiscan System, Amba Defence, Leidos, Bharat Electronics, El-Go Team, Secuscan, Godrej and Boyce)
Read more
Automotive

Mar 2023

203

AT10206
Market Definition
A Vehicle scanner is a piece of electronic equipment used to scan the inside of a vehicle and the body for any threats. Several vehicle scanners, such as small and fixed, are used in detecting, inspecting, and imaging. These devices operate with an under-vehicle scanning system to scan for unidentified objects or illegal substances using CCTV cameras.
Market Insights & Analysis: Global Vehicle Scanner Market (2023-28)
The Global Vehicle Scanner Market is projected to grow at a CAGR of around 6.3% during the forecast period, i.e., 2023-28. The demand for automobiles with improved safety features and user-friendly functionality has grown over the years, paving the way for sophisticated security systems that can conduct a continuous inspection without disrupting users. In addition, since it assists in detecting contraband, instant threats, and external objects, they prove helpful in preventing activities such as border trespassing, human trafficking, and smuggling. Given this, vehicle scanners manufacturers are investing more in developing new technology to enhance vehicle security and meet consumer needs.
Report Coverage

Details

Study Period
Historical Data: 2018-21
Base Year: 2022
Forecast Period: 2023-28
CAGR (2023-2028)
6.30%

Regions Covered

North America: US, Canada, Mexico

Europe: Germany, The UK, France, Russia, Spain, Turkey

Asia-Pacific: China, India, Japan, South Korea

South America: Brazil, Argentina

Middle East & Africa: UAE, Saudi Arabia, South Africa, Iran, Israel

Key Companies Profiled

Omnitec, Safeways Systems, Vehant Technologies, Rapiscan System, Amba Defence, Leidos, Bharat Electronics, El-Go Team, Secuscan, Godrej and Boyce

Unit Denominations
USD Million/Billion
Moreover, the government initiatives in some countries for developing intelligence transportation operations with the integration of artificial intelligence are favorably fostering market expansion. The initiatives also encourage public-private partnerships for traffic management, monitoring, and vehicle scanning. Hence, the increasing security concerns owing to the rapid urbanization and infrastructure development result in stringent regulations, which are likely to maximize the installation of the drive-through and under-vehicle scanner system. Thus, improving government initiatives, intelligence transport operations, increasing threats from extremists and terrorists, heightened production of automobiles, rising sales of electric vehicles, and technological innovations globally generate lucrative growth opportunities for the vehicle scanner market.
Market Dynamics
Key Driver: Mounting Security Concerns with Rapid Urbanization & Escalating Criminal Activities
The proliferating number of malls and shopping centers has necessitated the need for an enhanced and concrete security system over the past few years. Besides, a significant surge in mass gathering events such as concerts, stadiums, sports games, and political rallies has equally contributed to the incorporation of effective security systems for ensuring unwanted or suspected objects-free vehicles. Thus, vehicles with improved security features and user-friendly performances have been progressively popular in recent years. Moreover, the increasing necessity to fortify military outposts with the latest and greatest in under-vehicle scanning tech has again furthered market growth.
Possible Restraint: Non-budget Friendly Nature of Advanced Vehicle Scanners
Advanced vehicle scanners are expensive and involve continual software and operating systems; technical upgrades might raise the total price of this device. Moreover, the oversaturated UVSS (Under Vehicle Scanning System) in developed nations is likely to pose a risk to market growth. Further, automotive vehicles are undergoing continuous technological advancements, and vehicle scanners must be improved to accommodate the advanced technologies in vehicles. Hence, the massive cost of operation and over-saturation of products in the developed regions are potential restraints impeding overall industry growth.
Growth Opportunity: Need for more Installations of Drive-through Scanners in Crucial Infrastructures
Governments, military residents, and highly regulated areas aimed to install drive-through vehicle scanners, also known as full-body scanners. These systems utilize x-ray technology to scan vehicles, which assists in detecting bombs, contraband, and other possible threats. Thus, the system seems appropriate for scanning automobiles at airports, tolls, and cross-border checkpoints. With increasing infrastructural development resulting in the adoption of drive-through scanners, as they offer hassle-free scanning of vehicles, the market is likely to enthrall, opening up new avenues for the market players.
Key Trend: Increasing integration of IoT with the Expansion of Toll Roads
Enlarging toll roads installed with IoT and vehicle scanning to save accurate information minimizes human errors. In addition, IoT reduces scanning time and operational costs due to the abolition of labor. With the help of the Internet of Things, vehicle plate numbers and vehicle scanned data are stored in the databases. Thus, the market has a massive demand for vehicles offering improved safety and adaptable specialties to implement such features. Further, many South East Asian countries have introduced electronic toll collection systems, instigating the demand for them usually linked with such systems.
Market Segmentation
Based on Scanner,
Portable/Mobile Scanner
Fixed/Static Scanner
The fixed/static segment is the highest contributor to the market due to the increasing adoption rate in countries such as the US, the UK, Saudi Arabia, and Germany. It is generally installed in permanent vehicle scanning checkpoints. However, it also entails high application costs compared with portable/mobile scanner systems as they are installed beneath the ground. The fixed scanner efficiently scans the vehicle having an average speed of 30 to 60 km/h. It can also scan, detect, and compare images automatically, making the security personnel's job easier, safe, and more active. Backed by these aspects, the market is projected to gain substantial revenues from the segment.
Based on the Application,
Private/ Commercial Facilities
Government/Critical Infrastructure Protection
Government/Critical Infrastructure Protection is expected to dominate the market during the forecast period. With increasing investments in cross-border security, military services, and security concerns, the government infrastructure protection segment is expected to grasp a higher revenue share in the market. Thus, by installing vehicle scanners, it is manageable to limit the illegal entry of explosives and migrants via trucks and shipping containers, which are expected to develop this segment during the forecast period.
Regional Projection
Geographically, the Global Vehicle Scanner Market expands across:
North America
South America
Europe
Middle East & Africa
Asia-Pacific
North America dominated the market with the highest revenue shares in the historical period on account of improved infrastructure, such as seaports, airports, and high-security measures to battle unlawful activities and terrorism. However, the constant surge in terrorist activities in Asia-Pacific drives the demand for high-security mobility systems within many countries. Moreover, government infrastructures are installing under-vehicle scanners and overhead X-ray systems for full-vehicle body scanning to enhance security. In addition, the Under Vehicle Scanning System (UVSS) is established to diminish illegal crossings of vehicles. Hence, the aforementioned factors would contribute in enhancing the market size in the Asia-Pacific region.
Gain a Competitive Edge with Our Global Vehicle Scanner Market Report
Global Vehicle Scanner Market Report by MarkNtel Advisors provides a detailed & thorough analysis of market size & share, growth rate, competitive landscape, and key players. This comprehensive analysis helps businesses gain a holistic understanding of the market dynamics & make informed decisions.
This report also highlights current market trends & future projections, allowing businesses to identify emerging opportunities & potential challenges. By understanding market forecasts, companies can align their strategies & stay ahead of the competition.
Global Vehicle Scanner Market Report aids in assessing & mitigating risks associated with entering or operating in the market. By understanding market dynamics, regulatory frameworks, and potential challenges, businesses can develop strategies to minimize risks & optimize their operations.
Frequently Asked Questions
A. The Vehicle Scanner Market is projected to grow at a CAGR of around 6.30% during the forecast period, i.e., 2023-28.
A. Mounting security concerns with rapid urbanization and escalating criminal activities are the prominent factors expected to drive the market during 2023-28.
A. Omnitec, Safeways Systems, Vehant Technologies, Rapiscan System, Amba Defence, Leidos, Bharat Electronics, El-Go Team, Secuscan, Godrej, and Boyce are the top players in the market.
A. The Government/Critical Infrastructure Protection segment is expected to dominate the market, among other applications.
A. Asia-Pacific is expected to present growth prospects in the Vehicle Scanner Market during 2023-28
A. Increasing integration of IoT with the expansion of toll roads is the key trend shaping the growth of the market.
A. Installations of drive-through scanners in crucial infrastructures are the growth opportunities driving the market in 2028.
A. Expensive advanced scanners and over-saturation of products are the possible restraints affecting the growth of the vehicle scanner market.
Introduction

Product Definition
Research Process
Assumptions
Market Segmentation

Executive Summary
Expert Verbatim- What our Experts Say?
Global Vehicle Scanner Market Analysis, 2018-2028F

Market Size & Analysis

Market Revenue
Units Sold

Market Share & Analysis

By Scanner

Portable/Mobile Scanner
Fixed/Static Scanner

By Technology

Scanning
Processing
Illuminating
Sensing
Imaging

By Structure

Under Vehicle Scanning System (UVSS)
Drive Through

By Component

Camera
Lightning unit
Barrier
Vehicle Scanning Software

By Application

Private/ Commercial Facilities
Government/Critical Infrastructure Protection

By Region

North America
South America
Europe
Middle East
Africa
Asia-Pacific

By Company

North America Vehicle Scanner Market Analysis, 2018-2028F

Market Size & Analysis

Market Revenue
Units Sold

Market Share & Analysis

By Scanner
By Technology
By Structure
By Component
By Application
By Country

United States Vehicle Scanner Market Analysis, 2018-2028F

Market Size & Analysis

Market Revenue
Units Sold

Market Share & Analysis

By Scanner
By Technology
By Structure
By Component
By Application

Canada Vehicle Scanner Market Analysis, 2018-2028F

Market Size & Analysis

Market Revenue
Units Sold

Market Share & Analysis

By Scanner
By Technology
By Structure
By Component
By Application

Mexico Vehicle Scanner Market Analysis, 2018-2028F

Market Size & Analysis

Market Revenue
Units Sold

Market Share & Analysis

By Scanner
By Technology
By Structure
By Component
By Application

South America Vehicle Scanner Market Analysis, 2018-2028F

Market Size & Analysis

Market Revenue
Units Sold

Market Share & Analysis

By Scanner
By Technology
By Structure
By Component
By Application
By Country

Brazil Vehicle Scanner Market Analysis, 2018-2028F

Market Size & Analysis

Market Revenue
Units Sold

Market Share & Analysis

By Scanner
By Technology
By Structure
By Component
By Application

Argentina Vehicle Scanner Market Analysis, 2018-2028F

Market Size & Analysis

Market Revenue
Units Sold

Market Share & Analysis

By Scanner
By Technology
By Structure
By Component
By Application

Europe Vehicle Scanner Market Analysis, 2018-2028F

Market Size & Analysis

Market Revenue
Units Sold

Market Share & Analysis

By Scanner
By Technology
By Structure
By Component
By Application
By Country

Germany Vehicle Scanner Market Analysis, 2018-2028F

Market Size & Analysis

Market Revenue
Units Sold

Market Share & Analysis

By Scanner
By Technology
By Structure
By Component
By Application

Russia Vehicle Scanner Market Analysis, 2018-2028F

Market Size & Analysis

Market Revenue
Units Sold

Market Share & Analysis

By Scanner
By Technology
By Structure
By Component
By Application

United Kingdom Vehicle Scanner Market Analysis, 2018-2028F

Market Size & Analysis

Market Revenue
Units Sold

Market Share & Analysis

By Scanner
By Technology
By Structure
By Component
By Application

France Vehicle Scanner Market Analysis, 2018-2028F

Market Size & Analysis

Market Revenue
Units Sold

Market Share & Analysis

By Scanner
By Technology
By Structure
By Component
By Application

Spain Vehicle Scanner Market Analysis, 2018-2028F

Market Size & Analysis

Market Revenue
Units Sold

Market Share & Analysis

By Scanner
By Technology
By Structure
By Component
By Application

Turkey Vehicle Scanner Market Analysis, 2018-2028F

Market Size & Analysis

Market Revenue
Units Sold

Market Share & Analysis

By Scanner
By Technology
By Structure
By Component
By Application

Middle East Vehicle Scanner Market Analysis, 2018-2028F

Market Size & Analysis

Market Revenue
Units Sold

Market Share & Analysis

By Scanner
By Technology
By Structure
By Component
By Application
By Country

Saudi Arabia Vehicle Scanner Market Analysis, 2018-2028F

Market Size & Analysis

Market Revenue
Units Sold

Market Share & Analysis

By Scanner
By Technology
By Structure
By Component
By Application

UAE Vehicle Scanner Market Analysis, 2018-2028F

Market Size & Analysis

Market Revenue
Units Sold

Market Share & Analysis

By Scanner
By Technology
By Structure
By Component
By Application

Israel Vehicle Scanner Market Analysis, 2018-2028F

Market Size & Analysis

Market Revenue
Units Sold

Market Share & Analysis

By Scanner
By Technology
By Structure
By Component
By Application

Iran Vehicle Scanner Market Analysis, 2018-2028F

Market Size & Analysis

Market Revenue
Units Sold

Market Share & Analysis

By Scanner
By Technology
By Structure
By Component
By Application

Africa Vehicle Scanner Market Analysis, 2018-2028F

Market Size & Analysis

Market Revenue
Units Sold

Market Share & Analysis

By Scanner
By Technology
By Structure
By Component
By Application
By Country

South Africa Vehicle Scanner Market Analysis, 2018-2028F

Market Size & Analysis

Market Revenue
Units Sold

Market Share & Analysis

By Scanner
By Technology
By Structure
By Component
By Application

Asia-Pacific Vehicle Scanner Market Analysis, 2018-2028F

Market Size & Analysis

Market Revenue
Units Sold

Market Share & Analysis

By Scanner
By Technology
By Structure
By Component
By Application
By Country
China Vehicle Scanner Market Analysis, 2018-2028F

Market Size & Analysis

Market Revenue
Units Sold

Market Share & Analysis

By Scanner
By Technology
By Structure
By Component
By Application

India Vehicle Scanner Market Analysis, 2018-2028F

Market Size & Analysis

Market Revenue
Units Sold

Market Share & Analysis

By Scanner
By Technology
By Structure
By Component
By Application

Japan Vehicle Scanner Market Analysis, 2018-2028F

Market Size & Analysis

Market Revenue
Units Sold

Market Share & Analysis

By Scanner
By Technology
By Structure
By Component
By Application

South Korea Vehicle Scanner Market Analysis, 2018-2028F

Market Size & Analysis

Market Revenue
Units Sold

Market Share & Analysis

By Scanner
By Technology
By Structure
By Component
By Application

Global Vehicle Scanner Market Policies, Regulations, Product Standards
Global Vehicle Scanner Market Trends & Insights
Global Vehicle Scanner Market Dynamics

Growth Drivers
Challenges
Impact Analysis

Global Vehicle Scanner Market Hotspot & Opportunities
Global Vehicle Scanner Market Key Strategic Imperatives for Success & Growth
Competition Outlook

Competition Matrix

Product Portfolio
Brand Specialization
Target Markets
Target End Users
Research & Development
Strategic Alliances
Strategic Initiatives

Company Profiles (Business Description, Product Segments, Business Segments, Financials, Strategic Alliances/ Partnerships, Future Plans)

Omnitec
Safeways Systems
Vehant Technologies
Rapiscan System
Amba Defence
Leidos
Bharat Electronics
El-Go Team
Secuscan
Godrej and Boyce

Disclaimer