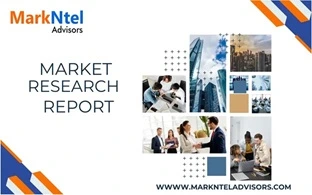 Global Automotive LiDAR Market Research Report: Forecast (2022-2027)
By Technology (Mechanical, Solid-state) By Application (Autonomous, Semi-Autonomous) By Range (Short & Mid-Range (Up to 200 meters), Long Range (Above 201 meters)) By Image Proces
...
sing (2-D, 3-D, 4-D) By Location (Bumper and Grill, Headlight and Taillight, Roof and Upper Pillar, Others (Windscreen, Rear View Mirrors, etc.)) By Vehicle Type (Passenger Vehicles, Internal Combustion Engine (ICE) Vehicle, Electric Vehicle (EV), Commercial Vehicles) By Demand Type (OEM, Replacement) By Region (North America, South America, Europe, Middle East and Africa, Asia-Pacific) By Company (Delphi Automotive, PLC, Continental AG, ZF Friedrichshafen AG, Infineon Technologies AG, Velodyne LiDAR, Inc., Texas Instruments, Inc., Leddartech, Inc., First Sensor AG, Quanergy Systems, Inc., Innoviz Technologies, Ltd., Luminar Technologies, Ouster, Inc., Robert Bosch GmbH, Valeo, Benewake (Beijing) Co., Ltd., Others)
Read more
Automotive

Apr 2022

247

AT33012
Market Definition
Automotive Light Detection and Ranging (LiDAR) can be defined as a sensing method that detects objects & maps their distances. The technology works by illuminating a target with an optical pulse & measuring the characteristics of the reflected return signal. The width of the optical pulse can range from a few nanoseconds to several microseconds. Light Detection and Ranging (LIDAR) sensors are used to avoid collisions and in situations that require emergency braking. These systems emit multiple laser pulses per second & are reflected after interacting with the surrounding objects. Consequently, this helps the sensors to create a 3-dimensional (3D) representation of the upcoming path through calculations based on the speed of light & the distance covered by the pulse. Hence, it is gradually emerging as a crucial component for enhancing passenger & vehicle safety across the globe.
Market Insights
The Global Automotive LiDAR market is projected to grow at a CAGR of around 29% during the forecast period, 2022-27. The exponential rise in the global market can be attributed to the growth in the integration of AI-enabled functionalities, the growing ecosystem of Automotive IoT, and rising customer traction toward sophisticated features in the vehicles.
Report Coverage

Details

Study Period
Historical Data: 2017-20
Base Year: 2021
Forecast Period: 2022-27
CAGR (2022-2027)
29%

Regions Covered

North America: USA, Canada

Europe: Germany, France, Italy, UK, Russia

Asia-Pacific: China, India, Japan, South Korea, Australia

South America: Brazil

Middle East & Africa: Saudi Arabia, Israel, Turkey

Key Companies Profiled

Delphi Automotive, PLC Continental AG ZF Friedrichshafen AG Infineon Technologies AG Velodyne LiDAR, Inc. Texas Instruments, Inc. Leddartech, Inc. First Sensor AG Quanergy Systems, Inc. Innoviz Technologies, Ltd. Luminar Technologies Ouster, Inc. Robert Bosch GmbH Valeo Benewake (Beijing) Co., Ltd. Others

Unit Denominations

USD Million/Billion
During 2017-19, the Global Automotive LiDAR market registered substantial growth due to the increasing demand for autonomous & semi-autonomous vehicles, technological advancement in passenger safety by automotive makers, and stringent vehicle safety regulations in Europe, North America, South Korea, Japan, ANZ region, etc. Several automotive players such as Ford, BMW, Kia, Hyundai, Honda, Toyota, Mercedes Benz, General Motors (GM), Volvo, Nissan, Volkswagen, etc., have taken numerous steps to incorporate advanced safety features, including emergency braking, smart parking assistance, accident warning, semi-automatic pilot driving, etc. In the aftermath, there has been rapid development & the use of LiDAR technology for their automobiles.
Key Trend in the Market
Growing Deployment of LiDARs in Level 3 Automation
In Level 3, the vehicle system can detect the environment around the vehicle using sensors such as LiDARs and make informed decisions for the vehicle such as overtaking a slower-moving vehicle, etc. The vehicle system is able to manage most aspects of driving, including monitoring the environment. The system prompts the driver to intervene when it encounters a scenario it can't navigate. Audi Traffic Jam Assist is the only commercialized level 3 autopilot system developed by Audi for Audi A8.
Such new LiDARs have various advantages, such as the higher resolutions they can provide over existing sensors. Radars are still lagging in case of resolutions required for self-driving and are not as capable of detecting stationary objects. The autonomous vehicle would be able to identify curbstones & other road features for which a camera would struggle under low light conditions. Naturally, an autonomous vehicle using LiDARs costing hundreds of dollars is more affordable than those using LiDARs costing tens of thousands of dollars. Numerous companies such as Quanergy Systems, LeddarTech, Innoviz, Continental AG, and Velodyne LiDAR Inc. are aiming to work on manufacturing automotive-grade autonomous components, which are at par in performance, however economically viable to manufacture.
Impact of COVID-19 on Global Automotive LiDAR Market
COVID-19 drastically impacted semiconductor production in Taiwan, China, and other East Asian countries during 2020-21. Eventually, the automobile manufacturers witnessed substantial challenges in ensuring proper supplies of semiconductor chips to be integrated into their vehicles. Therefore, the market experienced a decline in 2020, followed by a notable recovery in 2021 as the output of the semiconductor industry trended upward. The supply of semiconductor chips significantly revitalized in 2022, in contrast to 2021 & 2020. This declining gap between the demand & supply of semiconductor chip shortage would nullify the disruption caused by COVID-19 in the semiconductor fabrication & automobile industries.
Market Segmentation
Based on Technology:
Among all, the Solid-state technology is becoming the preferred choice of automakers because it has no spinning mechanical components, making it more affordable than its alternatives. Besides, due to its affordability, it is used in multiple locations, including the front, rear, and sides of a vehicle & combines data received from each of the sensors to provide an extended Field of View (FOV). In addition, the rising investments in R&D and product development would propel the adoption of solid-state LiDAR sensors.
Moreover, the advantages of solid-state technology, including instant software compatibility, wide viewing angles, and internal navigation sensors, have led automobile manufacturers to adopt the technology due to its superior performance, increased longevity, and reliability. Therefore, the rigorous R&D in this regard has resulted in the declining costs of solid-state LiDAR sensors, which are expected to proliferate the demand for solid-state LiDAR sensors during the forecast years.
Based on Application:
Autonomous
Semi-autonomous
Of them all, semi-autonomous applications acquired a considerable market share of the global automotive LiDAR market during 2017-21. In 2022, LiDAR sensors are extensively used in Level 1, 2, and 3 vehicles that require moderate to low assistance from drivers in channelizing vehicle's direction & braking. However, several Original Equipment Manufacturers (OEMs) of semi-autonomous vehicles are already using LiDAR sensors in their vehicles, which would expand its implementation in the long term.
Furthermore, the demand for autonomous vehicles has been gaining noteworthy traction lately. However, it is limited to certain countries in North America & Europe. Moreover, as the research & development of autonomous vehicles continue to grow, the market share of these vehicles in the automotive LiDAR market would also register an increase during 2022-27.
Based on Image Processing
Among them all, 3D image processing has witnessed significant growth during 2017-21, owing to its high capability of forming a full 3D spatial resolution map of the upcoming terrain & path, which aids the vehicle in distinguishing between various types of surfaces while driving. The 3D image processing operates on Time-of-Flight (ToF) technology by transmitting high power beams and measuring the depth & reflectivity of the path. The high-resolution 3D maps produced from collected data from the surroundings send signals to the vehicle computer about the current vehicle's dynamics & takes decisions based on the information collected.
Furthermore, in comparison with the 2D image processing technique, 3D benefits from the advanced software algorithms to understand depth estimation at short distances, whereas, the image created by 2D technology has relatively low data related to terrains, possible threats, etc. Therefore, the scope for 3D image processing has been higher than its counterparts.
Based on Demand Type:
Of them all, the OEM has been the primary contributor to the sales of LiDAR sensors, owing to rising automotive manufacturers installing LiDAR sensors for enhancing vehicle safety standards, increasing efficiency, and delivering a rich driving experience to the consumers. Consequently, the demand for LiDAR from the OEM side has been surging significantly and is expected to pave solid grounds for automotive LiDAR sensors.
Furthermore, during the historical period, many Original Equipment Manufacturers (OEMs) across the globe announced their intentions to equip LiDAR in their upcoming models, which elevated the demand for automotive LiDAR sensors in the OEM segment.
Regional Landscape
Geographically, the Global Automotive LiDAR Market encompasses several regions:
North America
South America
Europe
The Middle East & Africa
Asia-Pacific
Of all regions around the world, the North America Automotive LiDAR market witnessed significant growth during 2017-21, owing to its active efforts to bring technological advancements to the automotive industry. The region's shifting emphasis towards electric vehicles, autonomous shuttles, Robo-taxis, delivery droids, the autonomous commercial vehicle used in agriculture, transportation & logistics, mining, and other sectors have unlocked considerable demand potential for the application of automotive LiDAR sensors.
Furthermore, the governments of the countries such as Canada, the US, and Mexico have initiated several programs, fiscal incentive schemes, tax relaxations, regulations, etc., to promote electric vehicles among the end-user. For instance, the Zero Emission Vehicle Infrastructure Program (ZEVIP), Autonomous Vehicle Innovation Network, etc., in Canada, among others, would accelerate the production of EVs in Canada.
Recent Developments by Leading Companies
In 2022, Mercedes-Benz AG announced to equip Luminar's Iris LiDAR technology in its Level 3 semi-autonomous passenger cars to enhance vehicle safety standards & integrate automated driving systems.
In 2021, Volvo announced the installation of LiDAR sensors from Luminar Technologies, Inc., in its XC90 model. It also added that LiDAR sensors would be a standard safety benchmark in all its fully electric flagship vehicles in the forthcoming years.
Market Dynamics:
Key Drivers: Rising Demand for Autonomous Vehicles Worldwide
The increasing inclination of automotive manufacturers toward manufacturing autonomous vehicles has accelerated the demand for automotive LiDAR sensors for enhancing safety requirements. The burgeoning advancements in autonomous vehicle technologies such as sensors, radars, and microprocessors, among others, have led to a surge in the adoption of autonomous vehicles, particularly from Level 1 to Level 3 as of now. Besides, the growing trend of Robo-taxis for seamless passenger transportation & automated delivery vehicles such as trucks, droids, etc., have opened new opportunities for LiDAR sensors to be equipped in these vehicles.
Moreover, to foster autonomous vehicle adoption, governments across the globe have introduced various policies, legislations, and initiatives that are expected to catalyze the demand for autonomous vehicles. In this regard, the European Union (EU) launched Horizon 2020, which aimed to provide research & innovation along with several funding programs to accelerate the incorporation of the autonomous vehicle. The program was stipulated for 2014-2020 with an estimated investment of USD88 billion & has stimulated the demand for LiDAR sensors in autonomous vehicles.
Possible Restraint: High Cost of LiDAR
Over the years, consumer preferences have transformed with an increasing emphasis on parameters such as high performance, improved efficiency, greater safety, and security, among others. Automated systems such as AEB, Autopilot, and lane departure systems are integrated with autonomous vehicles that utilize components such as radar, ECU, and LiDAR. However, some of these components are yet to be deployed on a commercial scale. Therefore, these components are presently marked at an exorbitantly high price. For instance, LiDAR sensors from Velodyne LiDAR are within the range of USD3,800 to $77,000.
Furthermore, integrating these sensors into an autonomous system is expected to increase the total cost of the autonomous vehicle, reducing the pool of target customers. With the high prices of autonomous vehicles, their deployment in the cost-sensitive market, where the demand for low-cost vehicles is prominent, hence, is expected to be hampered.
Growth Opportunity: OEMs Directly Integrating LiDAR in their Vehicles in North America & Europe
The strong presence of automobile OEMs in North America & Europe with advanced manufacturing & assembly competencies has attracted the majority of the demand for LiDAR sensors during 2017-21. The OEMs directly integrate the LiDAR sensors in automobile vehicles at the time of assembly. Additionally, the continuous process of the governments of countries such as the US, Canada, Germany, the UK, and other EU member states for establishing uniform rules & guidelines for vehicle safety has proliferated the demand for LiDAR sensors.
In 2020, the Department of Transportation's National Highway Traffic Safety Administration (NHTSA) of the US issued a notice to invite automotive manufacturers, manufacturers that intend to produce vehicles with Automated Driving System (ADS) & other stakeholders to form a regulatory framework. In addition, European Union is planning to make ADAS mandatory from June 2022 onwards. As a result, OEMs' demand for LiDAR sensors due to government mandates to create autonomous vehicles would skyrocket in the coming years.
Key Questions Answered in the Market Research Report:
What are the overall statistics or estimates (Overview, Market Size- By Value, Forecast Numbers, Segmentation, Shares) of the Global Automotive LiDAR Market?
What are the region-wise market size, growth drivers, and challenges?
What are the key innovations, opportunities, current & future trends, and regulations in the Global Automotive LiDAR Market?
Who are the key competitors, their key strengths & weaknesses, and how do they perform in the Global Automotive LiDAR Market based on the competitive benchmarking matrix?
What are the key results derived from surveys conducted during the Global Automotive LiDAR Market study?
Frequently Asked Questions
A. The Global Automotive LiDAR Market is expecting around 29% CAGR from 2022 to 27.
A. Semi-autonomous vehicles would dominate the market. However, the rising research & development and consumer traction towards autonomous vehicles would emerge as an opportunity area for players in the Global Automotive LiDAR Market.
A. The growing integration of advanced IT solutions in automobiles, electric & autonomous vehicles, the increasing intensity of strictness of government regulations, passenger safety, and consumer inclination toward sophisticated feature-laden vehicles, are some of the growth opportunities that will propel the Global Automotive LiDAR Market through 2027.
Introduction

Product Definition
Research Process
Market Segmentation
Assumptions

Executive Summary
Global Automotive LiDAR Market Start Up Ecosystem, 2017-2022

Entrepreneurial Activity
Year on Year Funding Received
Funding Received by Top Companies
Key Investors Active in the Market
Series Wise Funding Received

Seed Funding
Angel Investing
Venture Capitalists (VC) Funding
Others

Impact of COVID-19 on Global Automotive LiDAR Market
Global Automotive LiDAR Market Trends & Insights
Global Automotive LiDAR Market Dynamics

Drivers
Challenges

Global Automotive LiDAR Market Policies, Regulations, Product Standards
Global Automotive LiDAR Market Value Chain Analysis
Global Automotive LiDAR Market Patents & Intellectual Property Rights Analysis
Global Automotive LiDAR Market Hotspots & Opportunities
Global Automotive LiDAR Market Outlook, 2017-2027

Market Size & Analysis

By Revenues (USD Million)

Market Share & Analysis

By Technology

Mechanical
Solid-state

By Application

Autonomous
Semi-Autonomous

By Range

Short & Mid-Range (Up to 200 meters)
Long Range (Above 201 meters)

By Image Processing

2-D
3-D
4-D

By Location

Bumper and Grill
Headlight and Taillight
Roof and Upper Pillar
Others (Windscreen, Rear View Mirrors, etc.)

By Vehicle Type

Passenger Vehicles

Internal Combustion Engine (ICE) Vehicle
Electric Vehicle (EV)

Commercial Vehicles

By Demand Type

OEM
Replacement

By Region

North America
South America
Europe
Middle East and Africa
Asia-Pacific

By Company

Revenue Shares
Competition Characteristics

North America Automotive LiDAR Market Outlook, 2017-2027

Market Size & Analysis

By Revenues (USD Million)

Market Share & Analysis

By Technology
By Application
By Range
By Image Processing
By Location
By Vehicle Type
By Demand Type
By Country

The US
Canada
Mexico

The US Automotive LiDAR Market Outlook, 2017-2027

Market Size & Analysis

By Revenues (USD Million)

Market Share & Analysis

By Application
By Vehicle Type
By Demand Type

Canada Automotive LiDAR Market Outlook, 2017-2027

Market Size & Analysis

By Revenues (USD Million)

Market Share & Analysis

By Application
By Vehicle Type
By Demand Type

Mexico Automotive LiDAR Market Outlook, 2017-2027

Market Size & Analysis

By Revenues (USD Million)

Market Share & Analysis

By Application
By Vehicle Type
By Demand Type

South America Automotive LiDAR Market Outlook, 2017-2027

Market Size & Analysis

By Revenues (USD Million)

Market Share & Analysis

By Technology
By Application
By Range
By Image Processing
By Location
By Vehicle Type
By Demand Type
By Country

Brazil
Rest of South America

Brazil Automotive LiDAR Market Outlook, 2017-2027

Market Size & Analysis

By Revenues (USD Million)

Market Share & Analysis

By Application
By Vehicle Type
By Demand Type

Europe Automotive LiDAR Market Outlook, 2017-2027

Market Size & Analysis

By Revenues (USD Million)

Market Share & Analysis

By Technology
By Application
By Range
By Image Processing
By Location
By Vehicle Type
By Demand Type
By Country

The UK
France
Germany
Italy
Spain
Rest of Europe

The UK Automotive LiDAR Market Outlook, 2017-2027

Market Size & Analysis

By Revenues (USD Million)

Market Share & Analysis

By Application
By Vehicle Type
By Demand Type

France Automotive LiDAR Market Outlook, 2017-2027

Market Size & Analysis

By Revenues (USD Million)

Market Share & Analysis

By Application
By Vehicle Type
By Demand Type

Germany Automotive LiDAR Market Outlook, 2017-2027

Market Size & Analysis

By Revenues (USD Million)

Market Share & Analysis

By Application
By Vehicle Type
By Demand Type

Italy Automotive LiDAR Market Outlook, 2017-2027

Market Size & Analysis

By Revenues (USD Million)

Market Share & Analysis

By Application
By Vehicle Type
By Demand Type

Spain Automotive LiDAR Market Outlook, 2017-2027

Market Size & Analysis

By Revenues (USD Million)

Market Share & Analysis

By Application
By Vehicle Type
By Demand Type

Middle East and Africa Automotive LiDAR Market Outlook, 2017-2027

Market Size & Analysis

By Revenues (USD Million)

Market Share & Analysis

By Technology
By Application
By Range
By Image Processing
By Location
By Vehicle Type
By Demand Type
By Country

UAE
Saudi Arabia
South Africa
Israel
Rest of Middle East and Africa

UAE Automotive LiDAR Market Outlook, 2017-2027

Market Size & Analysis

By Revenues (USD Million)

Market Share & Analysis

By Type
By End User

Saudi Arabia Automotive LiDAR Market Outlook, 2017-2027

Market Size & Analysis

By Revenues (USD Million)

Market Share & Analysis

By Type
By End User

South Africa Automotive LiDAR Market Outlook, 2017-2027

Market Size & Analysis

By Revenues (USD Million)

Market Share & Analysis

By Type
By End User

Israel Automotive LiDAR Market Outlook, 2017-2027

Market Size & Analysis

By Revenues (USD Million)

Market Share & Analysis

By Type
By End User

Asia Pacific Automotive LiDAR Market Outlook, 2017-2027

Market Size & Analysis

By Revenues (USD Million)

Market Share & Analysis

By Technology
By Application
By Range
By Image Processing
By Location
By Vehicle Type
By Demand Type
By Country

China
India
Japan
South Korea
Rest of Asia Pacific

China Automotive LiDAR Market Outlook, 2017-2027

Market Size & Analysis

By Revenues (USD Million)

Market Share & Analysis

By Type
By End User

India Automotive LiDAR Market Outlook, 2017-2027

Market Size & Analysis

By Revenues (USD Million)

Market Share & Analysis

By Type
By End User

Japan Automotive LiDAR Market Outlook, 2017-2027

Market Size & Analysis

By Revenues (USD Million)

Market Share & Analysis

By Type
By End User

South Korea Automotive LiDAR Market Outlook, 2017-2027

Market Size & Analysis

By Revenues (USD Million)

Market Share & Analysis

By Type
By End User

Global Automotive LiDAR Market Key Strategic Imperatives for Growth & Success
Competition Outlook

Competition Matrix

Brand Specialization
Target Markets
Target End Users
Research & Development
Strategic Alliances
Strategic Initiatives

Company Profiles

Delphi Automotive, PLC
Continental AG
ZF Friedrichshafen AG
Infineon Technologies AG
Velodyne LiDAR, Inc.
Texas Instruments, Inc.
Leddartech, Inc.
First Sensor AG
Quanergy Systems, Inc.
Innoviz Technologies, Ltd.
Luminar Technologies
Ouster, Inc.
Robert Bosch GmbH
Valeo
Benewake (Beijing) Co., Ltd.
Others

Disclaimer