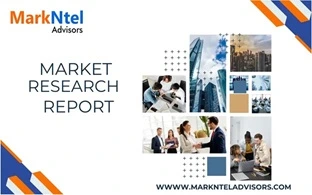 Global Automotive Driver Monitoring System Market Research Report: Forecast (2023-2028)
By Offering Type (Hardware, Software), By Components Type (Image Sensors/Cameras, Pressure Mats, Infrared Sensors, Strain Gauges, Steering Angle Sensors, Others), By Monitoring Typ
...
e (Driver Alertness/Distraction Monitoring, Driver Fatigue Monitoring, Drunk Driving Monitoring, Identify Recognition, RFID Recognition, NFC Recognition, Fingerprint Recognition, Others), By Vehicle Type (Passenger Vehicle, Commercial Vehicle), By Drive Type (IC Engine Vehicle, Electric Vehicle, Plug-in Hybrid Electric Vehicle), By Region (North America, South America, Europe, Middle East, Africa, Asia-Pacific), By Company (Faurecia SA, Ford Motor Co., Valeo SA, Delphi Automotive Plc, Robert Bosch Gmbh, Denso Corporation, Continental AG, Visteon Corporation, Nissan Motor Co., Jabil Inc.)
Read more
Automotive

Feb 2023

234

AT33002
Market Definition
A driver monitoring system (DMS) assists in combatting the dangers of drowsiness and distractions during long-distance and night driving. DMS is applied with two or more cameras to monitor the driver's eyes and raise the alarm for these associated dangers. As these systems advance, they integrate with intensive interior sensing operations that deliver personalization, improved safety, and connection with smart home systems.
Market Insights & Analysis: Global Automotive Driver Monitoring System Market (2023-28)
The Global Automotive Driver Monitoring System Market is projected to grow at a CAGR of around 12% during the forecast period, i.e., 2023-28. Extended illness or immediate health complications can result in severe road accidents or crashes. Per The National Highway Traffic Safety Administration, almost 3,000 people died in 2019 due to distracted driving, up 10% over 2018. In addition, intoxicated driving also grown, resulting in the loss of 10,142 persons in the same year. However, automotive driver monitoring systems (DMS) can supersede the driving inputs and slow the vehicle until the driver realizes the alert, thereby curbing the casualties.
Report Coverage

Details

Study Period
Historical Data: 2018-21
Base Year: 2022
Forecast Period: 2023-28
CAGR (2023-2028)
12%

Regions Covered

North America: US, Canada, Mexico

Europe: Germany, The UK, France, Italy, Rest of Europe

Asia-Pacific: China, India ,Japan, South-Korea, Australia, Taiwan, Singapore

South America: Brazil, Rest of South America

Middle East & Africa: UAE, Saudi Arabia, South Africa, Rest of MEA

Key Companies Profiled

Faurecia SA, Ford Motor Co., Valeo SA, Delphi Automotive Plc, Robert Bosch Gmbh, Denso Corporation, Continental AG, Visteon Corporation, Nissan Motor Co., Jabil Inc.

Unit Denominations
USD Million/Billion
Along with this, the advent of autonomous cars, technological innovations in the automotive industry, and the incorporation of advanced driver-assistance systems (ADAS) elevated the adoption of such systems over the past few years. Yet, the Covid-19 pandemic has adversely obstructed the market, owing to commute restraints that weakened the market investments. Nonetheless, the automotive industry is in its recovery stage, and the increasing demand for ADMS would positively influence manufacturing units, adding to the industry's growth in the coming years.
Another factor adding to the expansion of the industry is the government's favorable regulations and policies to minimize road traffic injuries. Other than this, the escalating demand for advanced features, such as blink monitoring, facial recognition, steering angle sensor, heart rate monitoring, and a pre-collision system, has paved the way for market players to develop advanced features considering safety concerns. Therefore, the growing demand for driver activeness in automobiles and stringent government regulations regarding driver monitoring is likely to provide the impetus for market expansion.
Market Dynamics
Key Driver: Increasing Road Traffic Injuries Worldwide Influenced by Distracted or Drunk Driving
According to WHO, approximately 1.3 million people die yearly from road traffic crashes, costing most countries 3% of their GDP. Even though low- and middle-income nations have about 60% of the world's vehicles, they account for 93% of all traffic deaths. Given this, the UN General Assembly wants to cut in half the number of people killed and injured in traffic accidents worldwide by 2030. Backed by such ambitions and initiatives stemming from safety concerns, the need for systems that monitors Driver Alertness/Distraction, drunk driving, and Driver Fatigue, and recognition monitoring systems, including Identify, RFID, Fingerprint, and NFC Recognition, has gained traction in recent years.
Growth Opportunity: Stringent Regulatory Frameworks by Governments Citing Safety Concerns
Governments constantly frame vehicle laws and regulations to emphasize the incorporation of advanced safety systems in vehicles, especially four-wheelers, by manufacturers and automakers. Thus, installing driver alertness/distraction monitoring, driver fatigue monitoring, drunk driving monitoring, drowsiness monitoring systems, airbags, seat belts, and child & pedestrian safety systems have been almost obligatory in premium vehicles. Thus, mounting safety concerns have given rise to the adoption of DMS, aided by the government mandate, accelerating the expansion of the market owing to its rising applicability. For example, Implementing the US infrastructure package ensures around 4,200 lives from distracted driving every year. Thus, the aforementioned safety regulations are envisioned to steer the market's growth in the upcoming years.
Key Trend: Rapid Technological Advancement in (ADAS) & Ongoing Fast Developments in Autonomous & Connected Cars
While DMS is an excellent tool for identifying and warning drivers on its own, its true potential is seen when it is paired with an ADAS system that is directed outward. For instance, a fatigued driver can move quickly to avoid a collision by receiving both a drowsiness alarm and a forward collision warning alert. Thus, Automotive manufacturers are actively working toward integrating DMS with the Advanced Driver Assistance System.
Besides, incorporating artificial intelligence would further add to the features of monitoring systems, thereby pushing the market forward. For instance, in 2018, XPENG G3, launched in China by XPENG Motors, has driver monitoring systems integrated with artificial intelligence. Therefore, technological innovations in driver-assistance systems (ADAS), rapid developments in autonomous and connected cars, and intelligent parking assist systems will enhance the market's growth.
Market Segmentation
Based on the Offering Type,
Among these two, the hardware segment is projected to acquire a major market share owing to the increasing number of DMS installations in numerous models by OEMs. Cameras and sensors are just some important hardware devices automakers use. The cameras-based Driver Monitoring Systems (DMS) foundation is crucial to the next-generation ADAS systems. Further, it is extensively used by the automotive & transportation industries to decrease distraction and drowsiness that leads to collisions. Hence, it is requisite in all vehicles with SAE (Society of Automotive Engineers) levels 3-4 autonomous driving to alert the driver and regain control after "hands-off and feet-off" modes.
Based on Vehicle Type
Passenger Vehicle
Commercial Vehicle
The passenger segment holds the largest share, accounting for more than three-fourths of the DMS market, supported by government regulations and growing demand for luxurious vehicle features. In addition, the admiration for premium cars with the demand for advanced safety tools grants the segment substantial growth, especially in China, as it is emerging as the fast-growing and leading passenger vehicle manufacturer around the globe.
Around 5% of all car accidents in the United States, according to research by the American Automobile Association (AAA), include drowsy drivers. According to a different NHTSA research, driver distraction causes more than 15% of injury crashes in the United States. Thus, with their ability to influence traffic crashes and reduce them to insignificant levels with real-time monitoring, followed by alerts, DMs are likely to emerge as leaders among life-saving technologies installed in vehicles. Hence, the massive growth in the automotive segment paired with the regulatory mandates is estimated to impact the passenger segment positively.
Regional Projection
Geographically, the Global Automotive Driver Monitoring System Market expands across:
North America
South America
Europe
Middle East & Africa
Asia-Pacific
The Asia-Pacific region is predicted to register significant growth in the Automotive Driver Monitoring market during the forecast period. The technological improvements in the countries like India, Japan, and China foster the need for DMS in this region. Also, the growing admiration for premium cars and frequent traffic collisions are expected for new business enterprises. According to WHO, 93% of the world's fatalities on the roads occur in low- and middle-income countries, which is likely to pave the way for new and effective life-saving technologies. Further, economic development in this region directly impacts the sales of passenger vehicles.
Therefore, industries are enhancing their value chain by shifting to more aftermarket models. Likewise, the constant technological advancements toward realizing autonomous driving further elongate the scope of DMS across North America and Europe. In the realm of automotive safety, driver monitoring systems (DMS) are quickly overtaking all others. Level 2 driving assistance systems like GM's Super Cruise and Ford's Blue Cruise, which are rapidly gaining popularity in the US, are accelerating and significantly increasing DMS utilization.
Regulatory Landscape in the Market
As early as 2023, DMS will likely be a required safety element everywhere. The Department of Transportation is expected to develop regulations to prevent distracted and drunk driving and improve the U.S. New Vehicle Assessment Program under the bipartisan U.S. infrastructure package (NCAP) provisions. Along similar lines, European standards regarding traffic safety will apply to distracted and drowsy driving. Eventually, Europe will require impairment detection systems to include alcohol and drugs. Likewise, The Indian Government has implemented an amendment to the motor vehicle act, to mandate the utility of advanced brake systems (ABS) in all commercial vehicles form April 2022.
Do You Require Further Assistance?
The sample report seeks to acquaint you with the layout and the overall research content.
The deliberate utilization of the report may further streamline operations while maximizing your revenue.
To gain an unmatched competitive advantage in your industry, you can customize the report by adding more segments and specific countries suiting your needs.
For a better understanding of the contemporary market scenario, feel free to connect to our knowledgeable analysts.
Frequently Asked Questions
A. The Automotive Driver Monitoring System Market is projected to grow at a CAGR of around 12% during the forecast period, i.e., 2023-28.
A. Increasing road traffic injuries worldwide influenced by distracted or drunk driving is expected to drive the automotive driver monitoring system market during 2023-28?
A. Faurecia SA, Ford Motor Co., Valeo SA, Delphi Automotive Plc, Robert Bosch Gmbh, Denso Corporation, Continental AG, Visteon Corporation, Nissan Motor Co., Jabil Inc. are the top players in the automotive driver monitoring system market.
A. The Passenger Vehicle is the leading segment in the automotive driver monitoring system market.
A. Asia-Pacific would present growth prospects in the automotive driver monitoring system market during 2023-28.
A. Rapid technological advancement in (ADAS) and ongoing fast developments in autonomous and connected cars are the key trends shaping the growth of the automotive driver monitoring system market.
A. Stringent regulatory frameworks by governments citing safety concerns are the growth opportunities driving the automotive monitoring system market through 2028.
Introduction

Product Definition
Research Process
Assumptions
Market Segmentation

Executive Summary
Expert Verbatim- What our Experts Say?
Global Automotive Driver Monitoring System Market Outlook, 2018-2028F

Market Potential & Analysis

Market Revenue

Market Segmentation & Analysis

By Offering Type

Hardware
Software

By Components Type

Image Sensors/Cameras
Pressure Mats
Infrared Sensors
Strain Gauges
Steering Angle Sensors
Others

By Monitoring Type

Driver Alertness/Distraction Monitoring
Driver Fatigue Monitoring
Drunk Driving Monitoring
Identify Recognition
RFID Recognition
NFC Recognition
Fingerprint Recognition
Others

By Vehicle Type

Passenger Vehicle
Commercial Vehicle

By Drive Type

IC Engine Vehicle
Electric Vehicle
Plug-in Hybrid Electric Vehicle

By Region

North America
South America
Europe
Middle East
Africa
Asia-Pacific

By Company

Revenue Shares
Strategic Factorial Indexing
Competitor Placement in MarkNtel Quadrant

North America Automotive Driver Monitoring System Market Outlook, 2018-2028F

Market Potential & Analysis

Market Revenue

Market Segmentation & Analysis

By Offering Type
By Components Type
By Monitoring Type
By Vehicle Type
By Drive Type
By Country

United States
Canada
Mexico

United States Automotive Driver Monitoring System Market Outlook, 2018-2028F

Market Potential & Analysis

Market Revenue

Market Segmentation & Analysis

By Offering Type
By Components Type
By Monitoring Type
By Vehicle Type
By Drive Type

Canada Automotive Driver Monitoring System Market Outlook, 2018-2028F

Market Potential & Analysis

Market Revenue

Market Segmentation & Analysis

By Offering Type
By Components Type
By Monitoring Type
By Vehicle Type
By Drive Type

South America Automotive Driver Monitoring System Market Outlook, 2018-2028F

Market Potential & Analysis

Market Revenue

Market Segmentation & Analysis

By Offering Type
By Components Type
By Monitoring Type
By Vehicle Type
By Drive Type
By Country

Brazil
Rest of South America

Europe Automotive Driver Monitoring System Market Outlook, 2018-2028F

Market Potential & Analysis

Market Revenue

Market Segmentation & Analysis

By Offering Type
By Components Type
By Monitoring Type
By Vehicle Type
By Drive Type
By Country

Germany
Italy
France
United Kingdom
Rest of Europe

Germany Automotive Driver Monitoring System Market Outlook, 2018-2028F

Market Potential & Analysis

Market Revenue

Market Segmentation & Analysis

By Offering Type
By Components Type
By Monitoring Type
By Vehicle Type
By Drive Type

Italy Automotive Driver Monitoring System Market Outlook, 2018-2028F

Market Potential & Analysis

Market Revenue

Market Segmentation & Analysis

By Offering Type
By Components Type
By Monitoring Type
By Vehicle Type
By Drive Type

France Automotive Driver Monitoring System Market Outlook, 2018-2028F

Market Potential & Analysis

Market Revenue

Market Segmentation & Analysis

By Offering Type
By Components Type
By Monitoring Type
By Vehicle Type
By Drive Type

United Kingdom Automotive Driver Monitoring System Market Outlook, 2018-2028F

Market Potential & Analysis

Market Revenue

Market Segmentation & Analysis

By Offering Type
By Components Type
By Monitoring Type
By Vehicle Type
By Drive Type

Middle East Automotive Driver Monitoring System Market Outlook, 2018-2028F

Market Potential & Analysis

Market Revenue

Market Segmentation & Analysis

By Offering Type
By Components Type
By Monitoring Type
By Vehicle Type
By Drive Type
By Country

Saudi Arabia
UAE
Rest of Middle East

Saudi Arabia Automotive Driver Monitoring System Market Outlook, 2018-2028F

Market Potential & Analysis

Market Revenue

Market Segmentation & Analysis

By Offering Type
By Components Type
By Monitoring Type
By Vehicle Type
By Drive Type

UAE Automotive Driver Monitoring System Market Outlook, 2018-2028F

Market Potential & Analysis

Market Revenue

Market Segmentation & Analysis

By Offering Type
By Components Type
By Monitoring Type
By Vehicle Type
By Drive Type

Africa Automotive Driver Monitoring System Market Outlook, 2018-2028F

Market Potential & Analysis

Market Revenue

Market Segmentation & Analysis

By Offering Type
By Components Type
By Monitoring Type
By Vehicle Type
By Drive Type
By Country

South Africa

South Africa Automotive Driver Monitoring System Market Outlook, 2018-2028F

Market Potential & Analysis

Market Revenue

Market Segmentation & Analysis

By Offering Type
By Components Type
By Monitoring Type
By Vehicle Type
By Drive Type

Asia-Pacific Automotive Driver Monitoring System Market Outlook, 2018-2028F

Market Potential & Analysis

Market Revenue

Market Segmentation & Analysis

By Offering Type
By Components Type
By Monitoring Type
By Vehicle Type
By Drive Type
By Country

China
India
Japan
South-Korea
Australia
Taiwan
Singapore

China Automotive Driver Monitoring System Market Outlook, 2018-2028F

Market Potential & Analysis

Market Revenue

Market Segmentation & Analysis

By Offering Type
By Components Type
By Monitoring Type
By Vehicle Type
By Drive Type

India Automotive Driver Monitoring System Market Outlook, 2018-2028F

Market Potential & Analysis

Market Revenue

Market Segmentation & Analysis

By Offering Type
By Components Type
By Monitoring Type
By Vehicle Type
By Drive Type

Japan Automotive Driver Monitoring System Market Outlook, 2018-2028F

Market Potential & Analysis

Market Revenue

Market Segmentation & Analysis

By Offering Type
By Components Type
By Monitoring Type
By Vehicle Type
By Drive Type

South Korea Automotive Driver Monitoring System Market Outlook, 2018-2028F

Market Potential & Analysis

Market Revenue

Market Segmentation & Analysis

By Offering Type
By Components Type
By Monitoring Type
By Vehicle Type
By Drive Type

Australia Automotive Driver Monitoring System Market Outlook, 2018-2028F

Market Potential & Analysis

Market Revenue

Market Segmentation & Analysis

By Offering Type
By Components Type
By Monitoring Type
By Vehicle Type
By Drive Type

Taiwan Automotive Driver Monitoring System Market Outlook, 2018-2028F

Market Potential & Analysis

Market Revenue

Market Segmentation & Analysis

By Offering Type
By Components Type
By Monitoring Type
By Vehicle Type
By Drive Type

Singapore Automotive Driver Monitoring System Market Outlook, 2018-2028F

Market Potential & Analysis

Market Revenue

Market Segmentation & Analysis

By Offering Type
By Components Type
By Monitoring Type
By Vehicle Type
By Drive Type

Global Automotive Driver Monitoring System Market Trends & Insights
Global Automotive Driver Monitoring System Market Dynamics

Growth Drivers
Challenges
Impact Analysis

Global Automotive Driver Monitoring System Market Hotspot & Opportunities
Global Automotive Driver Monitoring System Market Key Strategic Imperatives for Success & Growth
Competition Outlook

Competition Matrix

Product Portfolio
Specialization
Target Markets
Target End Users
Research & Development
Strategic Alliances
Strategic Initiatives

Company Profiles (Business Description, Product Segments, Business Segments, Financials, Strategic Alliances/ Partnerships, Future Plans)

Faurecia SA
Ford Motor Co.
Valeo SA
Delphi Automotive Plc
Robert Bosch Gmbh
Denso Corporation
Continental AG
Visteon Corporation
Nissan Motor Co.
Jabil Inc.

Disclaimer