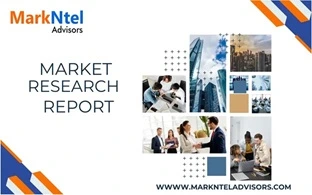 Global Agrivoltaics Market Research Report: Forecast (2022-2027)
By Placement (Standalone, Shading Nets, Greenhouse, Others (Solar Fence, Solar Windows, etc.)), By Material Type (Panels, Paints), By Cell Type (Monocrystalline, Polycrystalline),
...
By Crop Collaboration (Vegetables, Fruits, Crops, Others (Herbs, etc.)), By Type of Agrivoltaic Plant (Overhead Tilted, Interspace, Hybrid), By Type of Solar Panel (Opaque, Semi-Transparent, Transparent), By Power Output (Up to 10 MWp, 10.1 to 50 MWp, More than 50 MWp), By Region (North America, South America, Europe, Middle East & Africa, Asia-Pacific), By Country (The US, Canada, Brazil, Germany, Italy, France, Belgium, The Netherlands, China, India, China, Japan, South Korea, Australia), By Company (Enel Green Power, JS Power, Sun' Agri, Solar Window, BayWa r.e., Insolight, REM Tec, Zimmermen, Next2Sun)
Read more
Environment

Jun 2022

245

ET55020
Market Definition
Rapid changes in the global climate are enlightening the vulnerabilities of food, energy, & water system. With the burgeoning population & its food requirements, access to food has to be drastically improved. In this context, Agrivoltaics is one of the ideas gaining immense interest. It means combining food & energy production, i.e., putting solar farms in the field where crops are also grown. It shall help increase the environmental compatibility and benefits of developing solar plants with agriculture & native landscapes.
Market Overview
Global Agrivoltaics market was valued at USD 3.64 billion in 2022 and further expected to grow at a CAGR of 38% during the forecast period 2022-2027. The rapid climate changes like increasing temperature levels & reduced precipitation, coupled with rising water scarcity concerns, are creating significant challenges for both the energy & agriculture sectors worldwide.
These challenges are shifting focus toward adopting Agrivoltaics, which enables the effective use of sunlight for crop growth. It is also beneficial for farmers to earn extra money by selling the power generated using solar panels. Hence, Agrivoltaics offers dual benefits, viz., agricultural output and earnings from power generation, and it has positively influenced the overall growth of the global market.
Report Coverage

Details

Study Period
Historical Data: 2017-20
Base Year: 2021
Forecast Period: 2022-27
CAGR (2022-2027)
38%

Regions Covered

North America: The US, Canada

Europe: Germany, France, Italy, The Netherlands, Belgium, Rest of Europe

Asia-Pacific: China, Japan, India, South Korea, Australia, Rest of Asia Pacific

South America: Brazil, Rest of South America

Middle East & Africa

Key Companies Profiled

Enel Green Power, JS Power, Sun' Agri, Solar Window, BayWa r.e., Insolight, REM Tec, Zimmermen, Next2Sun

Unit Denominations
USD Million/Billion
If the current agriculture methods continue, there won't be enough water to meet the increasing food requirements. The current world population is 7.8 billion and is expected to reach 9.8 billion by 2050, which, in turn, would surge the demand for food production astronomically by then.
Technologies like solar photovoltaics can meet sustainability & address resilience concerns regarding the global energy system. The cost of solar panels is decreasing continuously, and it has resulted in the reduced installation costs of Agrivoltaics, thereby accelerating the market growth.
Impact of Covid-19 on the Global Agrivoltaics Market
The Covid-19 pandemic in 2020 led to the imposition of unprecedented constraints on social & economic activities worldwide, and the Global Agrivoltaics Market got severely hit.
With the enforcement of lockdown, manufacturing activities & cross-border trades got significantly affected.
Since the renewable sector of most countries is dependent on imports from other countries, especially China, the manufacturing & supply chain of cfv
modules got adversely affected due to the imposition of lockdown & trade restrictions by the Chinese government.
Besides, in 2019, China's share of global photovoltaic additions declined to less than 30% from 55% in 2017.
Further, most solar equipment suppliers were unable to deliver orders on time, which resulted in backlogs.
Additionally, the delay in projects also negatively impacted the overall market growth.
Market Segmentation
By Cell Type:
Monocrystalline
Polycrystalline
Of both, Monocrystalline PV cells experience more demand owing to their higher efficiency. They are manufactured with the help of a single crystal growth method and can provide commercial efficiencies ranging from 20% to 24%. In addition to this, this technology is the most efficient & dependable mode of electricity generation. The primary aspects that attribute to their burgeoning demand are their longevity & embedded energy per panel and higher efficiency & sleeker aesthetics.
In 2020, BayWa r.e. and GroenLeven has manufactured monocrystalline solar panels, that can be used in multiple projects across Netherlands. These modules were designed by the companies to protect fruits, such as raspberries, blueberries, etc. from extreme weather conditions.
On the other hand, polycrystalline cells are cost-effective & eco-friendly and can be used for both small-scale & large-scale installations since they come in a wide range of power wattages. Polycrystalline panels have a higher temperature coefficient, and thus, they lose their productivity when they heat up. However, polycrystalline solar panels can be used easily in cooler temperatures. Moreover, with rapid technological advancements, some advanced polycrystalline solar panels with a lower temperature coefficient are being produced significantly.
By Type of Material
So far, the use of conventional photovoltaic solar panels is most common since it's a well-proven technology that helps save a lot of money on power generation. In order to generate 1 watt of electric energy, approximately 9 solar panels are needed. Currently, the total global installed capacity of Agrivoltaics has reached nearly 2,900 MW. In this total installation, solar panels have acquired a major share. However, the initial expense & difficulty with the installation of a rooftop panel often discourage people from opting the solar energy.
On the other hand, solar paints are a relatively new technology and are expected to gain popularity in the coming years since they are easy to apply and cheaper than solar panels. However, it will take time to implement this technology on a large scale. An American company, Solar Window has generated nearly 1.8 million kWh annual energy through Agrivoltaics using photovoltaic paints. The solar paint technology holds the potential to revolutionize the renewable energy sector in the following ways:
Painting the roof & walls can help create an additional energy source.
It can add solar-generating capacity to vehicles.
With cheaper production costs, solar paints could be used as a primary power generation source for businesses & homes in the coming years.
Recent Developments in the Global Agrivoltaics Market
A 2021 amendment to the German Renewable Energy Act has scheduled a 50 MW tender with the more cost-competitive rooftop & floating photovoltaic on parking lots till April 2022.
Vattenfall, leading a Dutch consortium in a research project, is investigating whether Agrivoltaics is compatible with strip cropping.
Axial Structural, a Spanish company, is launching a new type of tracker for Agrivoltaics installations. The product can be modified & used in different ground conditions & gradients, with programmable to modulate shade & light for different crops in different climates.
Siberia is expected to launch one of the largest Agrivoltaics projects "Agrosolar Kula", worth €340M, which, in the same area, will allow simultaneous production of crops & energy from solar energy simultaneously.
Regional Landscape:
North America
South America
Europe
Middle East & Africa
Asia-Pacific
Of them all, Asia-Pacific dominates the Global Agrivoltaics Market due to the rising adoption of solar modules in China, Japan, & India. In the region, China is the largest producer of photovoltaic modules. It installed 4GW of Agrivoltaics capacity in just three years, i.e., during 2015-18.
The Agrivoltaics Market is rapidly expanding across the country owing to favorable policies and mounting need to broaden the domestic energy demand to solve the problems associated with the overcapacity of China's Photovoltaic industry. Hence, the implementation of Agrivoltaics in China is expected to resolve these overcapacity issues and promote the using modern agriculture methods within the country.
On the other hand, the Agrivoltaics market in Europe is expected to register the fastest growth owing to the increasing installation of solar power panels on agricultural lands in the region. The national governments in the European Union are taking various initiatives to enhance the share of renewable energy in the electricity mix in Europe. The EU is sincerely trying to follow climate agreements, which, in turn, will further fuel the consumption of clean energy for electricity and contribute to the regional market growth.
Market Dynamics:
Key Drivers
Rising Water Scarcity Concerns and Rapid Climate Change to Drive the Market
With the rapidly growing population worldwide, global food production is expected to increase astronomically in the future. Moreover, with swift climate changes, if people continue to use water in the same way for agriculture purposes, there will not be enough water to meet the increasing food requirements in the future. Therefore, rising water scarcity is one of the crucial challenges that could hinder the growing demand for food production. As a result, there is an extreme need for an effective solution like Agrivoltaics that could help meet the desired food demand by overcoming the challenge of water scarcity.
Mounting Carbon Emissions from Power Generation Industry to Generate Significant Growth Opportunities for the Agrivoltaics Market
With the mounting demand for power in different applications, the risk of high-level carbon emissions from the power generation industry is increasing dramatically. Many nations worldwide, especially in the Asia Pacific, have introduced plans to curb carbon emissions and promote using clean electricity. Such rising initiatives and support from the government toward limiting the carbon emissions from the power generation sector are projected to boost the Agrivoltaics market in the coming years.
Growth Challenge: Lack of Skilled Workforce Required for Installing Solar Panels
The installation of solar panels requires highly skilled workers who need to undergo specialized training & certification for being eligible to perform the job. Moreover, installing solar panels on agricultural land needs appropriate knowledge since they should be placed at a little higher level above the ground due to the crops. Hence, a shortage of skilled labor for installing solar panels precisely on the agricultural land without damaging the crop might hinder the global Agrivoltaics market growth over the coming years.
Key Questions Answered in the Market Research Report:
What are the overall statistics or estimates (Overview, Size- By Value, Forecast Numbers, Segmentation, Shares) of the Global Agrivoltaics Market?
What is the region-wise industry size, growth drivers, and challenges?
What are the key innovations, opportunities, current & future trends, and regulations in the Global Agrivoltaics Market?
Who are the key competitors, their key strengths & weaknesses, and how do they perform in the Global Agrivoltaics Market based on a competitive benchmarking matrix?
What are the key results derived from surveys conducted during the Global Agrivoltaics Market study?
Frequently Asked Questions
A. The Agrivoltaics Market is projected to grow at around 38% CAGR during 2022-27.
A. Monocrystalline acquires the largest share of the Agrivoltaics Market and is projected to emerge as an area of remunerative growth opportunities for the leading market players through 2027.
A. The mounting demand for clean energy sources and increasing water scarcity for agricultural activities are the key factors expected to drive the Agrivoltaics Market during 2022-27.
A. Post-Covid-19 Pandemic, the Agrivoltaics Market is expected to witness steady growth, owing to the relaxation in lockdown leading to the start of imports & exports and resumption is the manufacturing of photovoltaic cells.
Introduction

Research Process
Assumption
Market Segmentation
Market Definition

Executive Summary
Global Solar Industry Outlook, 2022-2027
Global Agrivoltaics Market Trends & Insights
Global Agrivoltaics Market Key Strategic Developments 2017-2021

Partnerships, Alliances & Collaborations
Mergers & Acquisitions
Consortiums & Industry Associations

Global Agrivoltaics Market Dynamics

Growth Drivers
Challenges
Impact Analysis

Global Agrivoltaics Market Policies, Regulations, Material Type Standards, By Country

Financing, Grants & Funding
Standards
Rules and Regulations

Global Ongoing Agrivoltaics Projects, By Country

China
India
Belgium
France
The US
Others

Global Agrivoltaics Market Hotspot and Opportunities
Global Agrivoltaics Market Outlook, 2017- 2027F

Market Size and Analysis

By Revenues in USD Million
By Installed Capacity in MW

Market Share and Analysis

By Placement

Standalone
Shading Nets
Greenhouse
Others (Solar Fence, Solar Windows, etc.)

By Material Type

Panels
Paints

By Cell Type

Monocrystalline
Polycrystalline

By Crop Collaboration

Vegetables
Fruits
Crops
Others (Herbs, etc.)

By Type of Agrivoltaics Plant

Overhead Tilted
Interspace
Hybrid

By Type of Solar Panel

Opaque
Semi Transparent
Transparent

By Power Output

Upto 10 KWh
10.1 to 50 KWh
More than 50 KWh

By Region

North America
South America
Europe
Middle East & Africa
Asia-Pacific

By Company

Revenue Shares
Strategic Factorial Indexing
Competitor Placement in MarkNtel Quadrant

North America Agrivoltaics Market Outlook, 2017- 2027F

Market Size and Analysis

By Revenues in USD Million
By Installed Capacity in MW

Market Share and Analysis

By Placement
By Material Type
By Cell Type
By Crop Collaboration
By Type of Agrivoltaics Plant
By Type of Solar Panel
By Power Output
By Country

The US
Canada

The US Agrivoltaics Market Outlook, 2017- 2027F

Market Size and Analysis

By Revenues in USD Million
By Installed Capacity in MW

Canada Agrivoltaics Market Outlook, 2017- 2027F

Market Size and Analysis

By Revenues in USD Million
By Installed Capacity in MW

South America Agrivoltaics Market Outlook, 2017- 2027F

Market Size and Analysis

By Revenues in USD Million
By Installed Capacity in MW

Market Share and Analysis

By Placement
By Material Type
By Cell Type
By Crop Collaboration
By Type of Agrivoltaics Plant
By Type of Solar Panel
By Power Output
By Country

Brazil
Rest of South America

Brazil Agrivoltaics Market Outlook, 2017- 2027F

Market Size and Analysis

By Revenues in USD Million
By Installed Capacity in MW

Europe Agrivoltaics Market Outlook, 2017- 2027F

Market Size and Analysis

By Revenues in USD Million
By Installed Capacity in MW

Market Share and Analysis

By Placement
By Material Type
By Cell Type
By Crop Collaboration
By Type of Agrivoltaics Plant
By Type of Solar Panel
By Power Output
By Country

Germany
France
Italy
The Netherlands
Belgium
Rest of Europe

Germany Agrivoltaics Market Outlook, 2017- 2027F

Market Size and Analysis

By Revenues in USD Million
By Installed Capacity in MW

France Agrivoltaics Market Outlook, 2017- 2027F

Market Size and Analysis

By Revenues in USD Million
By Installed Capacity in MW

Italy Agrivoltaics Market Outlook, 2017- 2027F

Market Size and Analysis

By Revenues in USD Million
By Installed Capacity in MW

The Netherlands Agrivoltaics Market Outlook, 2017- 2027F

Market Size and Analysis

By Revenues in USD Million
By Installed Capacity in MW

The Belgium Agrivoltaics Market Outlook, 2017- 2027F

Market Size and Analysis

By Revenues in USD Million
By Installed Capacity in MW

Middle East & Africa Agrivoltaics Market Outlook, 2017- 2027F

Market Size and Analysis

By Revenues in USD Million
By Installed Capacity in MW

Market Share and Analysis

By Placement
By Material Type
By Cell Type
By Crop Collaboration
By Type of Agrivoltaics Plant
By Type of Solar Panel
By Power Output

Asia-Pacific Agrivoltaics Market Outlook, 2017- 2027F

Market Size and Analysis

By Revenues in USD Million
By Installed Capacity in MW

Market Share and Analysis

By Placement
By Material Type
By Cell Type
By Crop Collaboration
By Type of Agrivoltaics Plant
By Type of Solar Panel
By Power Output
By Country

China
Japan
India
South Korea
Australia
Rest of Asia Pacific

China Agrivoltaics Market Outlook, 2017- 2027F

Market Size and Analysis

By Revenues in USD Million
By Installed Capacity in MW

Japan Agrivoltaics Market Outlook, 2017- 2027F

Market Size and Analysis

By Revenues in USD Million
By Installed Capacity in MW

India Agrivoltaics Market Outlook, 2017- 2027F

Market Size and Analysis

By Revenues in USD Million
By Installed Capacity in MW

South Korea Agrivoltaics Market Outlook, 2017- 2027F

Market Size and Analysis

By Revenues in USD Million
By Installed Capacity in MW

Australia Asia Agrivoltaics Market Outlook, 2017- 2027F

Market Size and Analysis

By Revenues in USD Million
By Installed Capacity in MW

Global Agrivoltaics Market Key Strategic Imperatives for Success and Growth
Competitive Outlook

Competition Matrix

Material Type Portfolio
Brand Specialization
Target Markets
Target Material Types
Research & Development
Strategic Alliances
Strategic Initiatives

Company Profiles (Business Description, Material Type Segments, Business Segments, Financials, Strategic Alliances/ Partnerships, Future Plans)

Enel Green Power
JS Power
Sun' Agri
Solar Window
Akuo Energy
BayWa r.e.
Insolight
REM Tec
Zimmermen
Next2Sun
Others

Disclaimer