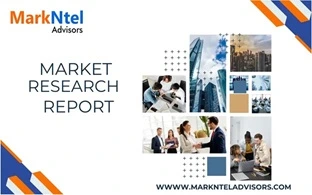 Global Physiological Monitors Market Research Report: Forecast (2023-2028)
By Product (Hemodynamic Monitoring Devices, Neuromonitoring Devices, Cardiac Monitoring Devices, Fetal & Neonatal Monitoring Devices, Respiratory Monitoring Devices), By Applicatio
...
n (Cardiology, Neurology, Respiratory, Fetal & Neonatal, Weight Management), By End User (Hospitals & Clinics, Home Settings, Ambulatory Surgical Centers), By Region (North America, South America, Europe, The Middle East & Africa, Asia Pacific), By Company (Honeywell International Inc., A&D Company Limited, Panasonic Holdings Corporation, Boston Scientific Corporation, Abbott Laboratories, Medtronic Plc, General Electric, OMRON Healthcare Co., Ltd, Koninklijke Philips N.V.)
Read more
Healthcare

Aug 2023

193

HC10266
Market Definition
Physiological monitors are medical devices used for continuously or intermittently measuring and displaying various vital signs & physiological parameters of a patient. These devices find application in different medical disciplines, including cardiology, neurology, respiratory care, fetal & neonatal health, and even weight management, and are widely adopted by hospitals, clinics, & ambulatory surgical centers, where they help enhance patient care & safety during medical procedures.
Market Insights & Analysis: Global Physiological Monitors Market (2023-28)
The Global Physiological Monitors Market size was valued at USD 41.11 Billion in 2022 and is projected to grow at a CAGR of around 6.87% during the forecast period, i.e., 2023-28. The market for physiological monitors is thriving, driven by rapid advancements in medical technology and the growing demand for innovative healthcare solutions. Besides, supportive government initiatives and increasing investments in healthcare infrastructure across various regions have also created a conducive environment for market growth.
The rising prevalence of chronic diseases, such as cardiovascular disorders, diabetes, and respiratory ailments, has escalated the demand for continuous patient health monitoring, especially after the COVID-19 pandemic, which has made healthcare professionals turn to remote patient monitoring solutions & telehealth services. These monitors enable healthcare professionals to track patients' health status remotely, enhancing patient outcomes and reducing hospital readmissions.
Report Coverage

Details

Study Period
Historical Data: 2018-21
Base Year: 2022
Forecast Period: 2023-28
CAGR (2023-2028)
6.87%

Regions Covered

North America: US, Canada, Mexico

Europe: Germany, The UK, France, Spain, Italy, Rest of Europe

Asia-Pacific: China, India, Japan, South Korea, Australia, Rest of Asia-Pacific

South America: Brazil, Argentina, Rest of South America

Middle East & Africa: UAE, Saudi Arabia, Qatar, Egypt, South Africa, Rest of the Middle East & Africa

Key Companies Profiled

Honeywell International Inc., A&D Company Limited, Panasonic Holdings Corporation, Boston Scientific Corporation, Abbott Laboratories, Medtronic Plc, General Electric, OMRON Healthcare Co., Ltd, Koninklijke Philips N.V.

Market Value (2022)
USD 41.11 Billion
Technological advancements and innovations, including wearable monitors & IoT integration, have also contributed to market expansion. Physiological monitors integrated with artificial intelligence and data analytics offer improved accuracy & interpretation of patient data, leading to better diagnosis & personalized treatment plans.
In addition, the increasing trend of home-based healthcare has resulted in higher adoption of physiological monitors in home settings, enabling individuals to monitor their health & well-being proactively. As the healthcare industry continue to focus on preventive care, the physiological monitors market is poised for further expansion, offering promising opportunities for healthcare providers & device manufacturers to meet the growing demand for efficient, user-friendly, & non-invasive monitoring solutions.
In April 2023, the FDA approved GE HealthCare's CARESCAPE Canvas Patient Monitoring Platform. By combining CARESCAPE Canvas with CARESCAPE ONE, they have created a flexible and adaptable platform that can adjust monitoring capabilities according to the severity of each patient's condition. This scalable system aims to improve patient care and response to individual medical needs.
Global Physiological Monitors Market Driver:
Growing Incidence of Chronic Diseases Worldwide: With the rise in aging populations and the growing prevalence of sedentary lifestyles, chronic conditions have become major public health concerns, especially after the covid-19 pandemic. According to the World Health Organization (WHO), chronic conditions like cardiovascular diseases, cancer, diabetes, & respiratory illnesses will contribute to 86 percent of the estimated 90 million annual deaths by 2050. This projection indicates a remarkable 90 percent increase in absolute numbers since 2019, emphasizing the need for effective preventive measures, early detection, & improved management strategies. As the prevalence of chronic diseases continues to surge, physiology monitors will become even more crucial in providing personalized & proactive healthcare solutions and, in turn, drive the global physiology monitors market during the forecast period.
Global Physiological Monitors Market Trend:
Rising Utilization of Remote Patient Monitoring & Wearable Devices: As telehealth & remote patient monitoring devices continue to gain traction, CGMs (Continuous Glucose Monitors) are being increasingly adopted as an essential tool for diabetes patients, especially those on dialysis. In addition, wearable sensors are also being proved valuable in combating infectious diseases. The integration of artificial intelligence (AI) into these devices has shown remarkable potential in predicting & preventing future health risks, i.e., further accelerating their demand and driving the physiological monitors market.
In April 2022, a study demonstrated how wearable sensors detect and manage COVID-19. By continuously monitoring vital signs and physiological parameters, these sensors can play a crucial role in detecting and managing infectious diseases, contributing to public health efforts.
In December 2021, researchers from the University of Buffalo created an AI model that analyzes metabolic and cardiovascular biomarkers to identify potential health risks in patients. This technology promises to revolutionize personalized healthcare by allowing proactive measures to be taken before serious health issues arise.
Global Physiological Monitors Market (2023-28): Segmentation Analysis
The Global Physiological Monitors Market study from MarkNtel Advisors evaluates & highlights the major trends & influencing factors in each segment & includes predictions for the period 2023–2028 at the global, regional, and national levels. Based on the analysis, the market has been further classified:
Based on Application:
Cardiology
Neurology
Respiratory
Fetal and Neonatal
Weight Management
Among all applications, Cardiology garnered the highest share of the Global Physiological Monitors Market in 2022. Cardiovascular diseases are prevalent worldwide, and cardiac monitoring devices have become essential tools in both inpatient & outpatient settings. They aid in the diagnosis, management, and monitoring of cardiac conditions, providing real-time data on heart rhythms and allowing for early detection of abnormalities, which is why the leading players are investing in such devices in a bid to offer advanced diagnostic capabilities to provide physicians with more clinically relevant information. For example:
In June 2023, BIOTRONIK disclosed the first implant of a new implantable cardiac monitor with artificial intelligence, which seeks to bring efficiency in monitoring cardiac arrhythmias.
UltraLinQ Healthcare Solutions unveiled a groundbreaking end-to-end patient monitoring concept for diagnosing cardiac arrhythmias at Arab Health 2023.
With this cutting-edge concept, the focus lies in transforming the way cardiac arrhythmias are diagnosed for patients while allowing hospitals to expand their services and achieve significant time & cost savings. Companies like UltraLinQ aims to engage with key stakeholders and potential distributors at such events, fostering critical collaborations that will drive forward the advancement of cardiology and patient care and subsequently project the overall growth of the market for Physiological Monitors in cardiology applications during 2023-28.
Global Physiological Monitors Market Regional Projection:
Geographically, the Global Physiological Monitors Market expands across:
North America
South America
Europe
Middle East & Africa
Asia-Pacific
In 2022, North America emerged as the dominant region in the Physiological Monitors Market, accounting for the majority revenue share. It owes to the increasing prevalence of chronic diseases, the availability of advanced healthcare technologies, and the mounting demand for wireless & cost-effective monitoring systems.
On the other hand, the Asia-Pacific Physiological Monitors Market is anticipated to witness notable growth during 2023-28. Countries like China & India have the highest diabetic populations, which are expected to surge, necessitating increased awareness of diabetes prevention, subsequently contributing to the higher demand for physiological monitors. It has been projected that India shall face an alarmingly high number of cardiac deaths globally by 2030, with cardiovascular diseases accounting for a significant proportion of deaths in the country.
In July 22, Xplore Lifestyle introduced CardiacSense, the world's inaugural medical-grade watch for heart monitoring. This groundbreaking achievement in health monitoring, especially for cardiology, resulted from a partnership between Xplore Lifestyle, a pioneering MedTech solutions provider in India, and an Israeli company. The watch features cutting-edge technology for monitoring cardiac and other vital signs, and its user-friendly design makes it easy to wear. This holistic approach aims to improve patient outcomes and overall health awareness in the physiological monitors market.
Global Physiological Monitors Industry Recent Development:
In May 2023, Abbott, headquartered in Abbott Park, Illinois, declared that its Assert-IQ™ insertable cardiac monitor (ICM) had been granted clearance by the U.S. Food and Drug Administration (FDA), giving physicians a renewed choice for diagnosing and continuously monitoring individuals with irregular heartbeats. This approval expands Abbott's range of connected health devices, enabling doctors to remotely handle & care for their patients.
Gain a Competitive Edge with Our Global Physiological Monitors Market Report
Global Physiological Monitors Market report provides a detailed and thorough analysis of market size, growth rate, competitive landscape, and key players. This comprehensive analysis helps businesses gain a holistic understanding of the market dynamics and make informed decisions.
This report also highlights current market trends and future projections, allowing businesses to identify emerging opportunities and potential challenges. By understanding market forecasts, companies can align their strategies and stay ahead of the competition.
Global Physiological Monitors Market report aids in assessing and mitigating risks associated with entering or operating in the market.
The report would help in understanding market dynamics, regulatory frameworks, and potential challenges, businesses can develop strategies to minimize risks and optimize their operations.
Frequently Asked Questions
A. The Physiological Monitors Market is projected to grow at a CAGR of around 6.87% during 2023-28.
A. The Physiological Monitors Market size was valued at USD41.11 Billion in 2022.
A. The growing incidence of chronic diseases worldwide is likely to drive the Physiological Monitors Market through 2028.
A. During 2023-28, the Physiological Monitors Market share is projected to be held majorly by Cardiology.
A. The Physiological Monitors Market leaders include Honeywell International Inc., A&D Company Limited, Panasonic Holdings Corporation, Boston Scientific Corporation, Abbott Laboratories, Medtronic Plc, General Electric, OMRON Healthcare Co., Ltd, and Koninklijke Philips N.V.
A. Globally, Asia-Pacific would generate lucrative prospects for the Physiological Monitors Market in the years ahead.
A. The utilization of remote patient monitoring & wearable devices is the significant trend projected to shape the Physiological Monitors Market through 2028.
Global Physiological Monitors Market Research Report (2023-2028) - Table of Contents
Introduction

Product Definition
Research Process
Assumptions

Market Segmentation
Executive Summary
Global Physiological Monitors Market Regulations, Norms, & Product Standards
Global Physiological Monitors Market Trends & Developments
Global Physiological Monitors Market Dynamics

Drivers
Challenges

Global Physiological Monitors Market Imports, Exports Statistics
Global Physiological Monitors Market Hotspots & Opportunities
Global Physiological Monitors Market Value Chain & Stakeholder Margin Analysis
Global Physiological Monitors Market Analysis (2018-2028F)

Market Size & Analysis

Market Revenues (USD Million)

Market Share & Analysis

By Product

Hemodynamic Monitoring Devices
Neuromonitoring Devices
Cardiac Monitoring Devices
Fetal and Neonatal Monitoring Devices
Respiratory Monitoring Devices

By Application

Cardiology
Neurology
Respiratory
Fetal and Neonatal
Weight Management

By End User

Hospitals and Clinics
Home Settings
Ambulatory Surgical Centers
Others

By Company

Revenue Shares
Competition Characteristics

By Region

North America
South America
Europe
The Middle East & Africa
Asia-Pacific

North America Physiological Monitors Market Analysis (2018-2028F)

Market Size & Analysis

Market Revenues (USD Million)

Market Share & Analysis

By Product- Market Size & Forecast 2018-2028F, USD Million
By Application- Market Size & Forecast 2018-2028F, USD Million
By End User- Market Size & Forecast 2018-2028F, USD Million
By Company- Market Size & Forecast 2018-2028F, USD Million
By Country

The US
Canada
Mexico

The US Physiological Monitors Market Analysis (2018-2028F)

By Product- Market Size & Forecast 2018-2028F, USD Million
By Application- Market Size & Forecast 2018-2028F, USD Million

Canada Physiological Monitors Market Analysis (2018-2028F)

By Product- Market Size & Forecast 2018-2028F, USD Million
By Application- Market Size & Forecast 2018-2028F, USD Million

Mexico Physiological Monitors Market Analysis (2018-2028F)

By Product- Market Size & Forecast 2018-2028F, USD Million
By Application- Market Size & Forecast 2018-2028F, USD Million

South America Physiological Monitors Market Analysis (2018-2028F)

Market Size & Analysis

Market Revenues (USD Million)

Market Share & Analysis

By Product- Market Size & Forecast 2018-2028F, USD Million
By Application- Market Size & Forecast 2018-2028F, USD Million
By End User- Market Size & Forecast 2018-2028F, USD Million
By Company- Market Size & Forecast 2018-2028F, USD Million
By Country

Brazil
Argentina
Rest of South America

Brazil Physiological Monitors Market Analysis (2018-2028F)

By Product- Market Size & Forecast 2018-2028F, USD Million
By Application- Market Size & Forecast 2018-2028F, USD Million

Argentina Physiological Monitors Market Analysis (2018-2028F)

By Product- Market Size & Forecast 2018-2028F, USD Million
By Application- Market Size & Forecast 2018-2028F, USD Million

Europe Physiological Monitors Market Analysis (2018-2028F)

Market Size & Analysis

Market Revenues (USD Million)

Market Share & Analysis

By Product- Market Size & Forecast 2018-2028F, USD Million
By Application- Market Size & Forecast 2018-2028F, USD Million
By End User- Market Size & Forecast 2018-2028F, USD Million
By Company- Market Size & Forecast 2018-2028F, USD Million
By Country

Germany
The UK
France
Spain
Italy
Rest of Europe

Germany Physiological Monitors Market Analysis (2018-2028F)

By Product- Market Size & Forecast 2018-2028F, USD Million
By Application- Market Size & Forecast 2018-2028F, USD Million

France Physiological Monitors Market Analysis (2018-2028F)

By Product- Market Size & Forecast 2018-2028F, USD Million
By Application- Market Size & Forecast 2018-2028F, USD Million

The UK Physiological Monitors Market Analysis (2018-2028F)

By Product- Market Size & Forecast 2018-2028F, USD Million
By Application- Market Size & Forecast 2018-2028F, USD Million

Spain Physiological Monitors Market Analysis (2018-2028F)

By Product- Market Size & Forecast 2018-2028F, USD Million
By Application- Market Size & Forecast 2018-2028F, USD Million

Italy Physiological Monitors Market Analysis (2018-2028F)

By Product- Market Size & Forecast 2018-2028F, USD Million
By Application- Market Size & Forecast 2018-2028F, USD Million

The Middle East & Africa Physiological Monitors Market Analysis (2018-2028F)

Market Size & Analysis

Market Revenues (USD Million)

Market Share & Analysis

By Product- Market Size & Forecast 2018-2028F, USD Million
By Application- Market Size & Forecast 2018-2028F, USD Million
By End User- Market Size & Forecast 2018-2028F, USD Million
By Company- Market Size & Forecast 2018-2028F, USD Million
By Country

The UAE
Saudi Arabia
Qatar
Egypt
South Africa
Rest of the Middle East & Africa

The UAE Physiological Monitors Market Analysis (2018-2028F)

By Product- Market Size & Forecast 2018-2028F, USD Million
By Application- Market Size & Forecast 2018-2028F, USD Million

Saudi Arabia Physiological Monitors Market Analysis (2018-2028F)

By Product- Market Size & Forecast 2018-2028F, USD Million
By Application- Market Size & Forecast 2018-2028F, USD Million

Qatar Physiological Monitors Market Analysis (2018-2028F)

By Product- Market Size & Forecast 2018-2028F, USD Million
By Application- Market Size & Forecast 2018-2028F, USD Million

Egypt Physiological Monitors Market Analysis (2018-2028F)

By Product- Market Size & Forecast 2018-2028F, USD Million
By Application- Market Size & Forecast 2018-2028F, USD Million

South Africa Physiological Monitors Market Analysis (2018-2028F)

By Product- Market Size & Forecast 2018-2028F, USD Million
By Application- Market Size & Forecast 2018-2028F, USD Million

Asia-Pacific Physiological Monitors Market Analysis (2018-2028F)

Market Size & Analysis

Market Revenues (USD Million)

Market Share & Analysis

By Product- Market Size & Forecast 2018-2028F, USD Million
By Application- Market Size & Forecast 2018-2028F, USD Million
By End User- Market Size & Forecast 2018-2028F, USD Million
By Company- Market Size & Forecast 2018-2028F, USD Million
By Country

China
India
Japan
South Korea
Australia
Rest of Asia-Pacific

China Physiological Monitors Market Analysis (2018-2028F)

By Product- Market Size & Forecast 2018-2028F, USD Million
By Application- Market Size & Forecast 2018-2028F, USD Million

India Physiological Monitors Market Analysis (2018-2028F)

By Product- Market Size & Forecast 2018-2028F, USD Million
By Application- Market Size & Forecast 2018-2028F, USD Million

Japan Physiological Monitors Market Analysis (2018-2028F)

By Product- Market Size & Forecast 2018-2028F, USD Million
By Application- Market Size & Forecast 2018-2028F, USD Million

South Korea Physiological Monitors Market Analysis (2018-2028F)

By Product- Market Size & Forecast 2018-2028F, USD Million
By Application- Market Size & Forecast 2018-2028F, USD Million

Australia Physiological Monitors Market Analysis (2018-2028F)

By Product- Market Size & Forecast 2018-2028F, USD Million
By Application- Market Size & Forecast 2018-2028F, USD Million

Competitive Benchmarking & Company Profiles

Competition Matrix

Product Portfolio
Target Markets
Target End Users
Research & Development
Strategic Alliances
Strategic Initiatives

Company Profiles (Business Description, Product Offering, Strategic Alliances or Partnerships, etc)

Honeywell International Inc.

Business Description
Product Portfolio
Strategic Alliances or Partnerships
Recent Developments
Financial Details
Others

A&D Company Limited

Business Description
Product Portfolio
Strategic Alliances or Partnerships
Recent Developments
Financial Details
Others

Panasonic Holdings Corporation

Business Description
Product Portfolio
Strategic Alliances or Partnerships
Recent Developments
Financial Details
Others

Boston Scientific Corporation

Business Description
Product Portfolio
Strategic Alliances or Partnerships
Recent Developments
Financial Details
Others

Abbott Laboratories

Business Description
Product Portfolio
Strategic Alliances or Partnerships
Recent Developments
Financial Details
Others

Medtronic Plc

Business Description
Product Portfolio
Strategic Alliances or Partnerships
Recent Developments
Financial Details
Others

General Electric

Business Description
Product Portfolio
Strategic Alliances or Partnerships
Recent Developments
Financial Details
Others

OMRON Healthcare Co., Ltd.

Business Description
Product Portfolio
Strategic Alliances or Partnerships
Recent Developments
Financial Details
Others

Koninklijke Philips N.V

Business Description
Product Portfolio
Strategic Alliances or Partnerships
Recent Developments
Financial Details
Others

Others

Business Description
Product Portfolio
Strategic Alliances or Partnerships
Recent Developments
Financial Details
Others

About Us & Disclaimer