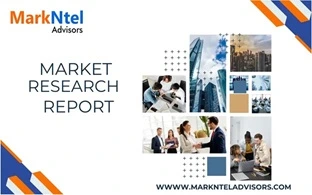 India Cancer Treatment Drugs Market Research Report: Forecast (2023-2028)
By Treatment Type (Chemotherapy, Targeted Therapy, Immunotherapy, Hormonal Therapy, Other Treatment Types), By Drug Class (Cytotoxic Drugs, Targeted Drugs, Hormonal Drugs, Others),
...
By Type (Blood Cancer, Breast Cancer, Colorectal Cancer, Cervical Cancer, Prostate Cancer, Gastrointestinal Cancer, Gynecologic Cancer, Non-Hodgkin's Cancer, Respiratory/ Lung Cancer, Stomach Cancer, Other Cancers), By End-Users (Hospitals, Specialty Clinics, Cancer and Radiation Therapy Centers), By Region (North, West, South, East), By Company (Amgen, Astellas Pharma Inc., AstraZeneca , Bayer, Bristol-Myers Squibb Company, Cipla, F. Hoffmann- La- Roche, Merck KGaA, Natco Pharma, Novartis AG, Pfizer)
Read more
Healthcare

Mar 2023

132

HC22018
Market Insights & Analysis: India Cancer Treatment Drugs Market (2023-28)
The India Cancer Treatment Drugs Market is projected to grow at a CAGR of around 12.2% during the forecast period, i.e., 2023-28. With estimated 1.39 million cancer cases in 2020, the disease has become a public health concern in India. Earlier, the total number of deaths from cancer in India was more than 0.8 million in 2019. It is estimated that one woman dies of cervical cancer every 8 minutes in India due to cancer, according to the National Institute of Cancer Prevention and Research. Of every two women newly diagnosed with breast cancer, one dies of it in India. Moreover, tobacco consumption in the country is burgeoning, thereby mounting the total number of deaths from tobacco cancer.
Continuous growth in cancer cases owing to changing eating habits, food adulteration, environmental changes, growth in chemical establishments, etc., are the major factors for escalating cancer cases in India. Other than these, the sedentary lifestyle and excessive intake of junk food have led to an increase in cancer patients over the past few years. As a result, the need for timely diagnosis and preventive care is surging at an exponential pace, leading to extensive investments in R&D, thereby setting the stage for medicine manufacturers to come up with more effective drugs to address such escalation in the country. Additionally, India has witnessed remarkable opportunities for venture capitalists and investors, as the developed markets are comparatively saturated in this industry.
Report Coverage

Details

Study Period
Historical Data: 2018-21
Base Year: 2022
Forecast Period: 2023-28
CAGR (2023-2028)
12.2%

Region Covered

North, East, West, South

Key Companies Profiled

Amgen, Astellas Pharma Inc., AstraZeneca , Bayer, Bristol-Myers Squibb Company, Cipla, F. Hoffmann- La- Roche, Merck KGaA, Natco Pharma, Novartis AG, Pfizer

Unit Denominations
USD Million/Billion
Further, expanding focus on oncology in All India Institute of Medical Sciences (AIIMS) and effective diagnosis and treatment of cancer under the Ayushman Bharat Scheme is likely to boost the sales of cancer treatment drugs. Furthermore, ever-improved cancer care infrastructure with upgraded facilities for tertiary care in recent years has positively influenced the industry with exploding need for effective medicines. Primarily in the states of Madhya Pradesh, Odisha, Assam, Uttarakhand, Himachal Pradesh, Punjab, Haryana, Delhi, Maharashtra, Karnataka, etc., where the cases are quite prominent, with the major prevalence of lip, oral, breast, and cervical cancer. Thus, requiring the drugs related to these types of cancers and accelerating their manufacturing in the forecast period, thus aiding in enhancing the India Cancer Treatment Drugs Market size.
Market Dynamics
Key Driver: Numerous Schemes Encouraging Affordable & Effective Cancer Diagnosis &Treatment
Cancer treatment has been one of the main focal areas of the Pradhan Mantri Jan Arogya Yojana in order to protect the beneficiaries from the catastrophic costs of cancer treatment. The delivery of services under the Ayushman Bharat Health and Wellness Centers (AB-HWCs) includes screening for three common malignancies, including oral, breast, and cervical cancers and other common non-communicable diseases.
Along similar lines, The National Pharmaceutical Pricing Authority (NPPA), which is part of the Ministry of Chemicals and Fertilizers, released a list of 390 non-scheduled anti-cancer medications in 2019 with MRP reductions of up to 87%. This action helped 22 lakh cancer patients in the nation and would save consumers about Rs. 800 crores annually. Following a decade of caution and organic growth, Indian pharmaceutical businesses are currently on an acquisition binge. And cancer medications seem to be their primary focus, thus driving the drug industry in the long run.
Possible Restraint: Significant OPP (Out-Of-Pocket) Expenditure in Private Health Care System
With substantially higher expenditure demonstrated by the private sector, access to drugs such as trastuzumab, rituximab, and bortezomib has been restricted by rising catastrophic spending. According to the research funded by the National Institute for Health Research (NIHR), India Institute of the University of Birmingham, and the Global Challenges program of the University of Birmingham, the government funds only encompass a quarter to a third of cancer treatment cost, compelling patients to make out-of-pocket expenditure ranging from 19,494 to 295,679 Indian Rupees (INR) based on the cancer type.
Since OPP payments include cost-sharing, self-medication, and other expenditure borne directly by a patient and are not fully covered under the insurance, the burden for health goods and services folds, which might influence the industry negatively in the coming years.
Growth Opportunity: Ayurveda-Based Cancer Medication and Therapies
The government has made numerous efforts to encourage Ayurveda research and the development of cancer therapies. The Central Council for Research in Ayurvedic Sciences (CCRAS), a government-established independent organization, has conducted research on cancer as well as work on drug development and the documentation of medical procedures, including the creation of AYUSH QOL2C to enhance the quality of life for those with the disease. Thus, Ayurveda-based medications are likely to present lucrative prospects for the industry contenders in the coming years.
Key Trend: Advancing Cancer Tertiary Care Facilities Across the Country
The Central Government is strengthening the Tertiary Care of Cancer Scheme to improve the resources available for tertiary cancer care. Under the program, 19 State Cancer Institutes (SCIs) and 20 Tertiary Care Cancer Centers (TCCCs) have so far received approval. Up until now, six institutions have been set up in Sikkim, Uttar Pradesh, Gujarat, Bihar, Tamil Nadu, and Kerala. The 33 other institutes are in various phases of development. For sounder care, therapies and medications are required, and thus advancing tertiary care is expected to shape the industry in the coming years.
Market Segmentation
Based on Treatment Type,
Chemotherapy
Targeted Therapy
Immunotherapy
Hormonal Therapy
Other Treatment Types
The Targeted Therapy segment acquired the largest share of the India Cancer Treatment Drugs Market during the historical period. It is primarily due to the enormous potential shown by targeted therapies in killing malignant cells only, advanced efficacy, and higher survival rates associated with their use. On the other hand, the immunotherapy segment is expected to register the fastest growth during 2023-28. This massive growth is associated with the intensification of the incidences of cancer in India and the lack of related medical assistance in the country. Furthermore, India, being one of the low-resource health systems, does not include expensive cancer medicines in their public reimbursement schemes, posing catastrophic expenditure risks. Thus necessitating a careful assessment of systemic anticancer therapy before they are actually included in national formularies.
Based on Drug Class,
Cytotoxic Drugs
Targeted Drugs
Hormonal Drugs
Others
The majority of highest-priority medicines were conventional cytotoxic therapy. Well-established cytotoxic drugs, exposed to global generic competition in the past 10-20 years, include doxorubicin, cyclophosphamide, paclitaxel, carboplatin, methotrexate, cytarabine, capecitabine, fluorouracil, and gemcitabine. Likewise, Generic Chemotherapy agents are the most high-priority cancer medicines by Indian oncologists as they facilitate substantial improvements in survival and are already included in WHO EML. In May 2022, Roche Pharma launched PHESGO - the first ever fixed-dose formulation in oncology to combine two monoclonal antibodies - Perjeta (pertuzumab) and Herceptin (trastuzumab) with hyaluronidase, administered by subcutaneous injection in combination with intravenous (IV) chemotherapy, for the treatment of early and metastatic breast cancer
Recent Developments in the India Cancer Treatment Drugs Market
In August 2022, AstraZeneca India, a pharmaceutical company, announced that the Drugs Controller General of India had given the go-ahead to commercialize its medication for breast cancer treatment, Lynparza (Olaparib), as a monotherapy. Lynparza is the first and only approved medicine targeting BRCA (Breast Cancer gene) mutations in early-stage breast cancer.
In June 2022, For the first time in history, a small clinical trial done by Memorial Sloan Kettering Cancer Center discovered that Dostarlimab, a medicine made in a lab that functions as a surrogate for antibodies in the human body, has the potential to be a 'possible' cancer cure for one of the most lethal tumors.
Gain a Competitive Edge with Our India Cancer Treatment Drugs Market Report
India Cancer Treatment Drugs Market Report by MarkNtel Advisors provides a detailed & thorough analysis of market size & share, growth rate, competitive landscape, and key players. This comprehensive analysis helps businesses gain a holistic understanding of the market dynamics & make informed decisions.
This report also highlights current market trends & future projections, allowing businesses to identify emerging opportunities & potential challenges. By understanding market forecasts, companies can align their strategies & stay ahead of the competition.
India Cancer Treatment Drugs Market Report aids in assessing & mitigating risks associated with entering or operating in the market. By understanding market dynamics, regulatory frameworks, and potential challenges, businesses can develop strategies to minimize risks & optimize their operations.
Frequently Asked Questions
A. The India Cancer Treatment Drugs Market is projected to grow at a CAGR of around 12.2% during 2023-28.
A. Numerous schemes encouraging affordable and effective cancer diagnosis &treatment is likely to drive the market further during the projected time frame.
A. The prominent players anticipated to stiffen the competition are Amgen, Astellas Pharma Inc., AstraZeneca, Bayer, Bristol-Myers Squibb Company, Cipla, F. Hoffmann- La- Roche, Merck KGaA, Natco Pharma, Novartis AG, Pfizer, Others.
A. Cytotoxic Drug is anticipated to emerge as an area of remunerative opportunities for the leading players in the India Cancer Treatment Drugs Market during the forecast period.
A. Advancing cancer tertiary care facilities across the country is projected to shape the India Cancer Treatment Drugs Market through 2028.
A. Ayurveda-based cancer medication and therapies is expected to present remunerative opportunities for the leading players in the India Cancer Treatment Drugs Market during the forecast period.
A. Significant OPP(Out-Of-Pocket) expenditure in private health care system is affecting the growth of the India Cancer Treatment Drugs Market during 2023-28.
Introduction

Product Definition
Research Process
Glossary
Market Segmentation

Executive Summary
Expert Verbatim- Interview Excerpts of industry experts
Impact of COVID-19 on India's Cancer Treatment Drugs Market
India Cancer Treatment Drugs Market Outlook, 2018-2028F

Market Size & Analysis

By Revenue

Market Share & Analysis

By Treatment Type

Chemotherapy
Targeted Therapy
Immunotherapy
Hormonal Therapy
Other Treatment Types

By Drug Class

Cytotoxic Drugs
Targeted Drugs
Hormonal Drugs
Others

By Type

Blood Cancer
Breast Cancer
Colorectal Cancer
Cervical Cancer
Prostate Cancer
Gastrointestinal Cancer
Gynecologic Cancer
Non-Hodgkin's Cancer
Respiratory/ Lung Cancer
Stomach Cancer
Other Cancers

By End-Users

Hospitals
Specialty Clinics
Cancer and Radiation Therapy Centers

By Region

North
West
South
East

By Company

Revenue Shares
Strategic Factorial Indexing
Competitor Placement in MarkNtel Quadrant

India Chemotherapy Cancer Treatment Drugs Market Outlook, 2018-2028F

Market Size & Analysis

By Revenue

Market Share & Analysis

By Type
By End-User
Region

India Targeted Therapy Cancer Treatment Drugs Market Outlook, 2018-2028F

Market Size & Analysis

By Revenue

Market Share & Analysis

By Type
By End-User
Region

India Immunotherapy Cancer Treatment Drugs Market Outlook, 2018-2028F

Market Size & Analysis

By Revenue

Market Share & Analysis

By Type
By End-User
Region

India Hormonal Therapy Cancer Treatment Drugs Market Outlook, 2018-2028F

Market Size & Analysis

By Revenue

Market Share & Analysis

By Type
By End-User
Region

India Cancer Treatment Market Drugs Trends & Insights
India Cancer Treatment Market Drugs Dynamics

Drivers
Challenges
Impact Analysis

India Cancer Treatment Market Drugs Regulations, Product Standards
India Cancer Treatment Market Drugs Hotspots & Opportunities
India Cancer Treatment Market Drugs Key Strategic Imperatives for Growth & Success
Competition Outlook

Competitor-Wise Growth Strategies

Product Portfolio
Brand Specialization
Target Markets
Research & Development
Strategic Alliances & Initiatives

Company Profiles

Amgen
Astellas Pharma Inc.
AstraZeneca
Bayer
Bristol-Myers Squibb Company
Cipla
F. Hoffmann- La- Roche
Merck KGaA
Natco Pharma
Novartis AG
Pfizer

Disclaimer