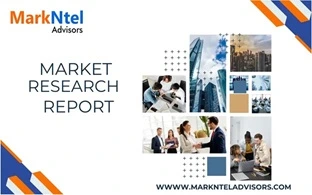 Global Hypercholesterolemia Market Research Report: Forecast (2023-2028)
By Disease Type (Genetic, Acquired), By Treatment Type (Stains. Bile Acid Binding Resins, Niacin, PCSK9 Inhibitors, Cholesterol Absorption Inhibitors, Fibric Acid Derivatives, Othe
...
rs), By Distribution Channel (Retail Pharmacies, Hospitals Pharmacies, Online Pharmacies), By Region (North America, South America, Europe, The Middle East & Africa, Asia-Pacific), By Company (AbbVie Inc., Aegerion Pharmaceuticals, Amgen Inc., Astrazenca, Eli lily and Company, Espersion Therapeutics, Merck KGaA, Novartis AG, Pfizer, Regeneron Pharmaceuticals, Sanofi, Teva Pharmaceutical, Others.)
Read more
Healthcare

Jun 2023

179

HC22104
Market Definition
Hypercholesterolemia is a condition in the human body where levels of cholesterol spike abnormally, resulting in higher blood pressure, strokes or heart attacks. Usually stemming from underrated thyroid levels and unhealthy eating habits resulting in chronic diseases such as heart disease, diabetes, and others, it may pose serious life threats. The primary cause, however, may be genetic.
Market Insights & Analysis: Global Hypercholesterolemia Market (2023-28)
The Global Hypercholesterolemia Market is projected to grow at a CAGR of around 3.2% during the forecast period, i.e., 2023-28. The market is driven by the alarming rise in the prevalence of cardiovascular diseases and chronic disorders such as diabetes, obesity, and others worldwide. Elevated levels of non-HDL cholesterol and LDL in the blood may result in life-threatening conditions, including heart disease and stroke. According to WHO, raised total cholesterol is a major cause of disease burden in both the developed and developing world as a risk factor for ischemic heart disease and stroke. Globally, a third of ischaemic heart disease is due to high cholesterol. Overall, raised cholesterol is estimated to cause 2.6 million deaths (4.5% of total) and 29.7 million DALYS, or 2% of total DALYS.
Report Coverage

Details

Study Period
Historical Data: 2018-21
Base Year: 2022
Forecast Period: 2023-28
CAGR (2023-2028)
3.2%

Regions Covered

North America: US, Canada, Mexico

Europe: Germany, The UK, France, Spain, Italy, Rest of Europe

Asia-Pacific: China, India, Japan, South Korea, Australia, Rest of Asia-Pacific

South America: Brazil, Argentina, Rest of South America

Middle East & Africa: GCC, South Africa, Egypt, Rest of MEA

Key Companies Profiled

AbbVie Inc., Aegerion Pharmaceuticals, Amgen Inc., Astrazenca, Eli lily and Company, Espersion Therapeutics, Merck KGaA, Novartis AG, Pfizer, Regeneron Pharmaceuticals, Sanofi, Teva Pharmaceutical

Unit Denominations
USD Million/Billion
There was a negative association between SDI and high LDL-C-related age-standardized death and DALY rates when SDI surpassed 0.71 and 0.71, respectively. As such, rigorous research, clinical studies, and trials for treatment leading to effective drugs are observed to be a solid booster to the Global Hypercholesterolemia Market landscape. For instance,
In July 2022, NewAmsterdam Pharma, a clinical-stage business, introduced BROOKLYN, a phase 3 trial designed to evaluate the efficacy of obicetrapib on LDL-C levels in patients with heterozygous familial hypercholesterolemia as an adjunct to maximally tolerated lipid-lowering therapy.
In fact, the number of homozygous familial hypercholesterolemia clinical studies done worldwide grew by 93% between 2016 to 2020, as per clinicaltrials.gov. These aspects are expected to stimulate the market revenue growth during the forecast period.
Global Hypercholesterolemia Market Driver:
Surging R&D Activities and Clinical Studies Drive Market Growth - Rising Research and development (R&D) activities associated with hypercholesterolemia and fueling clinical trials of the treatment drugs produced by major pharmaceutical manufacturers , drive market growth around the globe. Due to increasing changes in lifestyle and unhealthy diets, individuals have high bad cholesterol in their bloodstreams. The disease risk has increased with obesity, unhealthy lifestyle, intake of unhealthy food, and most importantly diabetes.
Moreover, according to the International Diabetes Federation (IDF), 1 in 10 individuals are suffering from hypercholesterolemia. Although 537 million adults are living with diabetes, 643 million adults are estimated to have diabetes by 2030. This reflects the high prevalence of hypercholesterolemia as diabetes increases the risk of hypercholesterolemia. Thus, anticipated to increase the CAGR value of Hypercholesterolemia Market around globe during the projected period.
In addition, North America accounted for a considerable share of Market in recent years due to increasing R&D activities and an increasing clinical studies number over the region. For instance,
In 2022, Ionic Pharmaceutical collaborated with AstraZeneca to release an antisense drug to lower blood cholesterol levels in hypercholesterolemia patients by targeting a protein, that is a proprotein convertase subtilisin/kexin type 9.
Global Hypercholesterolemia Market Possible Restraint:
Adverse effects of low-cholesterol drugs and hinder the Market growth - Drugs used for the treatment for hypercholesterolemia contain some side effects such as aches, muscle and joint pain, vomiting, diarrhea, nausea, gas, or constipation. Impediments with muscles and the risk of diabetes enhanced by use of these statins are the major side effects. Most adverse effects of the hypercholesterolemia drugs are associated with liver damage and type 2 diabetes. For instance, CETP inhibitors, a drug class used for hypercholesterolemia have been withdrawn in the later stages of the clinical trial due to adverse effects. Due to these side effects, the Hypercholesterolemia Drug Market would be negatively affected.
Global Hypercholesterolemia Market Growth Opportunity:
Constant Advances in Genetic Therapies for FH To Bring Lucrative Prospects - The paradigm shifts in the treatment methods, paired with the rapid advancement in gene therapy technology in recent years, have revolutionized the way FH patients were treated earlier. Genetic therapies are being constantly developed for Familial Hypercholesterolemia and may bring absolute LDL-C dipping. Unlike existing lipid-lowering therapies, exhibiting difficulty in achieving lipid target levels in FH patients, Gene Therapy has shown excellent therapeutic potential. With further optimization of delivery efficiency, immunogenicity, and the precision of gene therapy, the market players may maximize their revenue in the coming years.
Global Hypercholesterolemia Market (2023-28): Segmentation Analysis
The Global Hypercholesterolemia Market study of MarkNtel Advisors evaluates & highlights the major trends & influencing factors in each segment & includes predictions for the period 2023–2028 at the global, regional, and national levels. Based on the analysis, the market has been further classified as:
Based on Disease Type,
Between the two, the Genetic segment acquired the largest market share in the historical period with Familial Hypercholesterolemia (FH) as a common genetic disorder, remained prominent. According to the Centers for Disease Control and Prevention, more than one million people in the U.S. have familial hypercholesterolemia, but unfortunately, only about 30% know about it. Being an inherited disorder, FH makes it crucial to get family members tested in order to find more such cases. Since FH involves gene mutation of those involved in the catabolism of Low-Density Lipoprotein Cholesterol (LDL-C), autosomal dominant inheritance is the common pattern for familial hypercholesterolemia induced by mutations in LDLR, APOB, or PCSK9 genes.
As such, cascade testing that involves a diagnosis of FH through genetic testing, a blood cholesterol test, or both, has turned up in recent years, thereby fetching the attention of market players. Moreover, the expanding screening programs for familial hypercholesterolemia and their affordability coupled with the clinical advances of new therapeutics for this disorder have bolstered the market growth in the past few years. Moreover, the steady adoption of diagnostic methods such as the Simon Broome Register (SBR), Dutch Lipid Clinic Network (DCLN), or Make Early Diagnosis to Prevent Early Death (MEDPED) has again led to the industry's ascension in the historical period.
Global Hypercholesterolemia Market Regional Projection
Geographically, the Global Hypercholesterolemia Market expands across:
North America
South America
Europe
Middle East & Africa
Asia-Pacific
On the geographical front, North America grabbed the maximum market share in 2022 and is anticipated to prevail in the same trend. The dominance of the region is primarily attributed to the growing awareness accompanied by the substantial healthcare expenditure by the respective governments. With more than one million people suffering from Familial Hypercholesterolemia in the US alone, the situation across the region continues to be life-threatening. Besides, recent instances of type-2 diabetes in adults and underrated thyroid levels, when paired with a lack of a wholesome diet, have brought the attention of researchers, & healthcare service providers and compelled them to come up with more effective solutions for the condition and, derived disorders in the past few years. For instance,
In July 2022, VERVE-101, a novel, investigational gene editing medicine by Verve Therapeutics, got its first patient. The aim was to design a single-course treatment that permanently turns off the PCSK9 gene in the liver, thereby reducing disease-driving low-density lipoprotein cholesterol (LDL-C). Being a clinical-stage biotechnology company, based in the U.S., the brand is highly focused on promoting heart wellness.
Regulatory Landscape in the Global Hypercholesterolemia Market
In December 2021, the FDA authorized Leqvio injection with active ingredient inclisiran to treat heterozygous familial hypercholesterolemia.
In Feb 2021, The Food & Drug Administration (FDA), approved evinacumab to lower LDL cholesterol for patients with homozygous familial hypercholesterolemia aged above 12 years.
Global Hypercholesterolemia Industry Recent Developments
In April 2022, Ionis Pharmaceuticals, Inc., a biotechnology company based in Carlsbad, California, found that its AstraZeneca-partnered cholesterol med pulls down levels of the troublesome substance in patients during a Phase -2 trial. Earlier, Ionis designed the antisense therapy ION449 to downsize plasma levels of PCSK9 and, by extension, lower low-density lipoprotein cholesterol (LDL-C) in patients with hypercholesterolemia
Gain a Competitive Edge with Our Global Hypercholesterolemia Market Report
Global Hypercholesterolemia Market report provides a detailed and thorough analysis of market size, growth rate, competitive landscape, and key players. This comprehensive analysis helps businesses gain a holistic understanding of the market dynamics and make informed decisions.
This report also highlights current market trends and future projections, allowing businesses to identify emerging opportunities and potential challenges. By understanding market forecasts, companies can align their strategies and stay ahead of the competition.
Global Hypercholesterolemia Market report aids in assessing and mitigating risks associated with entering or operating in the market.
The report would help in understanding market dynamics, regulatory frameworks, and potential challenges, businesses can develop strategies to minimize risks and optimize their operations.
Frequently Asked Questions
A. The Hypercholesterolemia Market is projected to grow at a CAGR of around 3.2% during 2023-28.
A. Swift surge in cardiovascular diseases and chronic diseases such as diabetes and thyroid problems increase the risk of hypercholesterolemia and thus drive the Global Hypercholesterolemia Market during 2023-28.
A. The leading players in the market are AbbVie Inc., Aegerion Pharmaceuticals, Amgen Inc., Astrazenca, Eli lily and Company, Espersion Therapeutics, Merck KGaA, Novartis AG, Pfizer, Regeneron Pharmaceuticals, Sanofi, Teva Pharmaceutical, Others.
A. Genetic segment is anticipated to emerge as an area of remunerative opportunities for the leading players in the Hypercholesterolemia Market during the forecast period.
A. Globally, North America would provide lucrative prospects for the Hypercholesterolemia Market in the years ahead.
A. Constant advances in genetic therapies for FH bring lucrative prospects for the market players through 2028.
Global Hypercholesterolemia Market Research Report (2023-2028) - Table of Contents
Market Segmentation
Introduction

Product Definition
Research Process
Assumptions

Executive Summary
Global Hypercholesterolemia Market Porters Five Forces Analysis
Global Hypercholesterolemia Market Trends & Insights
Global Hypercholesterolemia Market Dynamics

Drivers
Challenges

Global Hypercholesterolemia Market Growth Opportunities & Hotspots
Global Hypercholesterolemia Market Policy & Regulations
Global Hypercholesterolemia Market Analysis, 2018-2028F

Market Size & Outlook

Revenues (USD Million)

Market Share & Outlook

By Disease Type

Genetic
Acquired

By Treatment Type

Stains
Bile Acid Binding Resins
Niacin
PCSK9 Inhibitors
Cholesterol Absorption Inhibitors
Fibric Acid Derivatives
Others

By Distribution Channel

Retail Pharmacies
Hospitals Pharmacies
Online Pharmacies

By Region

North America
South America
Europe
The Middle East & Africa
Asia-Pacific

By Company

Market Share
Competition Characteristics

North America Hypercholesterolemia Market Analysis, 2018-2028F

Market Size & Outlook

Revenues (USD Million)

Market Share & Outlook

By Disease Type
By Treatment Type
By Distribution Channel
By Country

The US
Canada
Mexico

The US Hypercholesterolemia Market Analysis, 2018-2028F

Market Size & Outlook

Revenues (USD Million)

Market Share & Outlook

By Disease Type
By Treatment Type

Canada Hypercholesterolemia Market Analysis, 2018-2028F

Market Size & Outlook

Revenues (USD Million)

Market Share & Outlook

By Disease Type
By Treatment Type

Mexico Hypercholesterolemia Market Analysis, 2018-2028F

Market Size & Outlook

Revenues (USD Million)

Market Share & Outlook

By Disease Type
By Treatment Type

South America Hypercholesterolemia Market Analysis, 2018-2028F

Market Size & Outlook

Revenues (USD Million)

Market Share & Outlook

By Disease Type
By Treatment Type
By Distribution Channel
By Country

Brazil
Argentina
Rest of South America

Brazil Hypercholesterolemia Market Analysis, 2018-2028F

Market Size & Outlook

Revenues (USD Million)

Market Share & Outlook

By Disease Type
By Treatment Type

Argentina Hypercholesterolemia Market Analysis, 2018-2028F

Market Size & Outlook

Revenues (USD Million)

Market Share & Outlook

By Disease Type
By Treatment Type
Europe Hypercholesterolemia Market Analysis, 2018-2028F
Market Size & Outlook

Revenues (USD Million)

Market Share & Outlook

By Disease Type
By Treatment Type
By Distribution Channel user
By Country

The UK
Germany
Italy
France
Spain
Rest of Europe

The UK Hypercholesterolemia Market Analysis, 2018-2028F

Market Size & Outlook

Revenues (USD Million)

Market Share & Outlook

By Disease Type
By Treatment Type

Germany Hypercholesterolemia Market Analysis, 2018-2028F

Market Size & Outlook

Revenues (USD Million)

Market Share & Outlook

By Disease Type
By Treatment Type

Italy Negative Hypercholesterolemia Market Analysis, 2018-2028F

Market Size & Outlook

Revenues (USD Million)

Market Share & Outlook

By Disease Type
By Treatment Type

France Hypercholesterolemia Market Analysis, 2018-2028F

Market Size & Outlook

Revenues (USD Million)

Market Share & Outlook

By Disease Type
By Treatment Type

Spain Hypercholesterolemia Market Analysis, 2018-2028F

Market Size & Outlook

Revenues (USD Million)

Market Share & Outlook

By Disease Type
By Treatment Type
The Middle East & Africa Hypercholesterolemia Market Analysis, 2018-2028F

Market Size & Outlook

Revenues (USD Million)

Market Share & Outlook

By Disease Type
By Treatment Type
By Distribution Channel
By Country

GCC
South Africa
Rest of the Middle East & Africa

GCC Hypercholesterolemia Market Analysis, 2018-2028F

Market Size & Outlook

Revenues (USD Million)

Market Share & Outlook

By Disease Type
By Treatment Type

South Africa Hypercholesterolemia Market Analysis, 2018-2028F

Market Size & Outlook

Revenues (USD Million)

Market Share & Outlook

By Disease Type
By Treatment Type

Asia-Pacific Hypercholesterolemia Market Analysis, 2018-2028F

Market Size & Outlook

Revenues (USD Million)

Market Share & Outlook

By Disease Type
By Treatment Type
By Distribution Channel
By Country

China
India
Japan
South Korea
Australia
Rest of Asia-Pacific

China Hypercholesterolemia Market Analysis, 2018-2028F

Market Size & Outlook

Revenues (USD Million)

Market Share & Outlook

By Disease Type
By Treatment Type

India Hypercholesterolemia Market Analysis, 2018-2028F

Market Size & Outlook

Revenues (USD Million)

Market Share & Outlook

By Disease Type
By Treatment Type

Japan Hypercholesterolemia Market Analysis, 2018-2028F

Market Size & Outlook

Revenues (USD Million)

Market Share & Outlook

By Disease Type
By Treatment Type

South Korea Hypercholesterolemia Market Analysis, 2018-2028F

Market Size & Outlook

Revenues (USD Million)

Market Share & Outlook

By Disease Type
By Treatment Type

Australia Hypercholesterolemia Market Analysis, 2018-2028F

Market Size & Outlook

Revenues (USD Million)

Market Share & Outlook

By Disease Type
By Treatment Type

Global Hypercholesterolemia Market Key Strategic Imperatives for Success & Growth
Competitive Benchmarking

Competition Matrix

Product Portfolio
Target Markets
Target End Users
Research & Development
Strategic Alliances
Strategic Initiatives

Company Profiles (Business Description, Product Offering, Strategic Alliances or Partnerships, etc)

Novartis AG
Regeneron Pharmaceuticals
Merck KGaA
Pfizer
Astrazenca
AbbVie Inc.
Eli lily and Company
Espersion Therapeutics
Sanofi
Amgen Inc.
Teva Pharmaceutical
Aegerion Pharmaceuticals
Others

Disclaimer