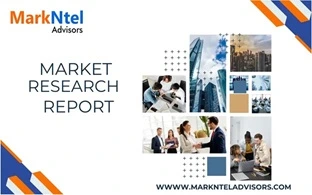 Malaysia Tire Market Research Report: Forecast (2022-27)
By Type of Vehicles (Passenger Car, Light Commercial Vehicle, Medium and Heavy Commercial Vehicles, Off the Road (OTR), Two Wheelers, Three Wheeler), By Demand Category (OEM and Re
...
placement), By Type of Tires (Radial and Bias), By Sales Channel (Dealer/Exclusive Outlets, Online and Others), By Season (all season, winter and Summer), By Price Category (Budget, Economy, Premium), By Rim Diameter (Upto 12", 12.1" to 15", 15.1." to 18", 18.1" to 20", 20.1" to 22.5", 22.6" to 26", 26.1" to 35", 35.1" to 47", Above 47"), By Region (East, South, North, Central, Sabah and Sarawak), By Company
Read more
Tire

Mar 2022

132

TR10220
Market Definition
Since tires are the most prominent components of a vehicle, several tire manufacturers in Malaysia are actively participating in increasing the production capabilities for proper grip & traction, safe driving, & better vehicle control, among others. With a rapid escalation in ownership of passenger, commercial, & heavy-duty vehicles, along with three-wheelers, two-wheelers, etc., across the country, the demand for tires is expected to rise and project profitability for the manufacturers in the coming years.
Market Insights
The Malaysia Tire Market is projected to grow at a CAGR of around 4.5% during the forecast period, i.e., 2022-27. The growth of the market is likely to be driven by massive investments by the Malaysian government in infrastructure development projects, such as roads, bridges, & tunnels, i.e., resulting in an increasing number of construction activities, propelling the need for heavy-duty vehicles, and directly influencing the demand for tires.
Report Coverage

Details

Study Period
Historical Data: 2017-20
Base Year: 2021
Forecast Period: 2022-27
CAGR(2022-27)
4.5%
Key Companies Profiled

Michelin, Bridgestone, Continental, Pirelli, Goodyear, Hankook, Toyo, Sumitomo, Giti, Friendship Rubber Industry

Unit Denominations

USD Million/Billion
Additionally, with growing connectivity in the country, vehicle sales are also rising rapidly. It is instigating tire manufacturers in Malaysia to increase their production capabilities & meet the burgeoning tire requirement, which would boost the market in the coming years.
Besides, the rapidly improving economic conditions of the people and the mounting inclination toward vehicle ownership is another prominent aspect fueling the demand for tires in Malaysia. Moreover, with the rapidly expanding transportation & logistics sector, the need for light & heavy commercial vehicles is rising swiftly, which is another crucial aspect projected to positively influence the tire market in Malaysia over the forecast years.
Key Trend in the Malaysia Tire Market
Mounting Adoption of Next-Generation High-Performance Tires
With the advent of new technologies, automakers & tire manufacturers are integrating advancements in tires to enhance the driving experience and bring benefits like fuel efficiency & cost-effectiveness for vehicle owners. It is where the next-generation high-performance tires come into the picture. These tires are gaining immense popularity among automakers & replacement tire providers, owing to their capabilities like greater fuel efficiency, lower road noise, & rigid sidewalls for better traction at higher speeds.
As a result, several prominent market players are actively participating in developing these tires & promoting the overall market growth. Since these tires are majorly for luxury passenger vehicles, premium sports cars, and crossover utility vehicles, their development is increasing rapidly across Malaysia. Nonetheless, with such popularity of these tires, manufacturers are also looking forward to offering tires with all-season driving capabilities with less tear & greater comfort in the coming years
Impact of Covid-19 on the Malaysia Tire Market
The Covid-19 pandemic in 2020 had a decelerating impact on most industries across Malaysia, where the Tire Market was no exception. With the imposition of stringent restrictions & frequent lockdowns, the market witnessed several unprecedented challenges like restricted transportation that resulted in a massive shortage of raw materials & deliveries of pre-produced goods.
Additionally, vehicle sales that declined dramatically directly impacted the demand for tires and caused substantial financial losses to the leading market players. Besides, surging fluctuations in the prices of raw materials like rubber, crude, etc., further introduced hindrance in the production of tires. Consequently, tire manufacturers had to cut short their production capabilities and shut down their production facilities.
However, since 2021, Malaysia began witnessing a gradual decline in Covid-19 cases, owing to which the government uplifted the restrictions & allowed the recommencement of business operations. The leading players in the market are now actively working on increasing their production capabilities to meet the burgeoning demand for tires across the country.
Additionally, several automakers & tire manufacturers are conducting several research & development activities for bringing more sustainable approaches & alternatives across the tire industry. As a result, the market would witness a steady revival and recovery from financial losses that occurred amidst the pandemic.
Market Segmentation
Based on Type of Vehicles:
Passenger Cars
Light Commercial Vehicle
Buses and Trucks
Medium and Heavy Commercial Vehicles
Off the Road (OTR)
Two Wheelers
Three Wheelers
Of all vehicle types, Passenger Cars dominated the Malaysia Tire Market in recent years, and the same trend is likely to be followed over the forecast period. It owes principally to the swiftly improving financial conditions & changing living standards of people, i.e., resulting in a growing number of passenger vehicle ownerships and booming demand for tires.
As a result, it is instigating automakers & tire manufacturers to increase their production capabilities to meet the mounting demand in the country. Additionally, improper public transportation infrastructure, rising number of festive purchases, etc., are other crucial aspects fueling the demand for passenger cars and positively influencing the tire industry of Malaysia.
Based on Demand Category:
Here, OEMs (Original Equipment Manufacturers) acquired the largest share of the Malaysia Tire Market in recent years, owing principally to the robust presence of several prominent tire manufacturers & the growing establishment of OEMs to expand their foothold in Malaysia.
Additionally, the mounting awareness about designing & manufacturing OEM tires, especially to compliment & highlight the features of vehicles, is another prominent aspect gaining consumer inclination toward OEMs & boosting the market growth. Besides, rapidly increasing brand offerings like high performance, enhanced handling & acceleration, and improved gripping on roads, among others, are also resulting in the greater interest of vehicle owners in using OEM tires.
Recent Developments by Leading Companies
In October 2021, leading tire manufacturing company, Michelin, announced the launch of a multi-purpose tire, LTX Trail in Malaysia, for on and off-road applications.
The same year, in August, prominent tire manufacturer Bridgestone launched the latest generation of their ultra-high-performance line of tires called Potenza Sport & Potenza RS980AS+, enabling drivers to unlock the full potential of their vehicles.
Market Dynamics:
Key Drivers
Increasing Concerns for Vehicle Safety to Reduce Road Accidents
The rapidly increasing road accidents have instigated the Malaysian government to impose stringent norms for vehicle safety. It has encouraged tire companies to manufacture safer tires and promoted vehicle owners to inspect tire conditions periodically. As a result, it would generate growth opportunities for the leading players in the Malaysia Tire Market to enhance their product portfolio during 2022-27.
Rising Construction Projects & Surging Demand for Heavy Vehicles
While the country is actively developing the infrastructure, the number of construction projects is swiftly increasing and augmenting the demand for several heavy vehicles. As a result, the requirement for robust tires for better grip, exert weight & pressure, and function on changing terrains is also mounting significantly, which, in turn, would boost the market through 2027.
Possible Restraints
Fluctuations in Commodity Prices, Growing Concerns over Environmental Degradation
Constant fluctuations in the prices of commodities like crude oil, rubber, steel, and other raw materials involved in the production of tires, are leading to an upswing in tire prices and changing the purchasing behavior of cost-sensitive customers. Hence, it is a prominent challenge for the Malaysia Tire Market that might hinder its growth during 2022-27.
Moreover, the automotive industry is a prominent contributor to environmental degradation, and several automakers & tire manufacturers are seeking alternatives to address the issues. However, since rubber remains the core material for tire production, stringent norms laid by the Malaysian government on carbon emissions might hamper the tire market during the forecast period.
Growth Opportunity: Increasing Inclination toward Private Labeling
Private labeling is when tires are produced by one company and sales are carried out by another. Several prominent companies are viewing it as an opportunistic area to expand their brand visibility. Tire manufacturers are increasingly inclining toward private labeling to meet the burgeoning consumer demand and optimize their profits. Additionally, with the growing focus on brand management while looking after manufacturing operations, private labeling is gaining swift traction among tire manufacturers across Malaysia, which would generate growth opportunities for the tire market in the coming years.
Key Questions Answered in the Market Research Report:
What are the overall statistics or estimates (Overview, Size- By Value, Forecast Numbers, Segmentation, Shares) of the Malaysia Tire Market?
What are the region-wise industry size, growth drivers, and challenges?
What are the key innovations, opportunities, current & future trends, and regulations in the Malaysia Tire Market?
Who are the key competitors, their key strengths & weaknesses, and how do they perform in the Malaysia Tire Market based on the competitive benchmarking matrix?
What are the key results derived from surveys conducted during the Malaysia Tire Market study?
Frequently Asked Questions
A. The Malaysia Tire Market is projected to grow at a CAGR of around 4.5% during 2022-27.
A. OEMs are anticipated to emerge as an area of remunerative opportunities for the leading players in the Malaysia Tire Market during the forecast period.
A. The growing inclination toward private labeling and the escalating focus of tire manufacturers on seeking alternatives for raw materials to address the increasing carbon emission levels are likely to generate lucrative growth opportunities for the Malaysia Tire Market over the forecast years.
A. The Malaysia Tire Market is witnessing a steady recovery owing to the active participation of prominent tire manufacturers in increasing their production capabilities to meet the burgeoning demand for tires on account of the rapidly surging vehicle sales.
1. Introduction
1.1. Product Definition
1.2. Research Process
1.3. Assumptions
1.4. Market Segmentation
2. Executive Summary
3. Experts Verbatim-What our experts say?
4. Malaysia Tire Market Analysis, 2017-2027F
4.1. Market Size & Analysis
4.1.1. Market Revenue
4.1.2. Units Sold
4.2. Market Share & Analysis
4.2.1. By Type of Vehicles
4.2.1.1. Passenger Car
4.2.1.2. Light Commercial Vehicle
4.2.1.3. Buses and Trucks
4.2.1.4. Medium and Heavy Commercial Vehicles
4.2.1.5. Off the Road (OTR)
4.2.1.6. Two Wheelers
4.2.1.7. Three Wheeler
4.2.2. By Demand Category
4.2.2.1. OEM
4.2.2.2. Replacement
4.2.3. By Type of Tire
4.2.3.1. Radial
4.2.3.2. Bias
4.2.4. By Sales Channel
4.2.4.1. Dealer/Exclusive Outlets
4.2.4.2. Online
4.2.4.3. Direct Sales
4.2.5. By Season
4.2.5.1. All-season
4.2.5.2. Summer
4.2.6. By Price Category
4.2.6.1. Budget
4.2.6.2. Economy
4.2.6.3. Premium
4.2.7. By Rim Diameter
4.2.7.1. Upto 12"
4.2.7.2. 12.1" to 15"
4.2.7.3. 15.1." to 18"
4.2.7.4. 18.1" to 20"
4.2.7.5. 20.1" to 22.5"
4.2.7.6. 22.6" to 26"
4.2.7.7. 26.1" to 35"
4.2.7.8. 35.1" to 47"
4.2.7.9. Above 47"
4.2.8. By Region
4.2.8.1. East
4.2.8.2. Central
4.2.8.3. North
4.2.8.4. South
4.2.8.5. Sabah
4.2.8.6. Sarawak
4.2.9. By Company
4.2.9.1. Revenue Shares
4.2.9.2. Strategic Factorial Indexing
4.2.9.3. Competitor Placement in MarkNtel Quadrant
5. Malaysia Passenger Car Tire Market Analysis, 2017-2027F
5.1. Market Size & Analysis
5.1.1. Market Revenue
5.2. Market Share & Analysis
5.2.1. By Type of Vehicle
5.2.1.1. Sedan
5.2.1.2. SUV
5.2.1.3. Hatchbacks
5.2.1.4. Others
5.2.2. By Demand Category
5.2.3. By Type of Tire
5.2.4. By Sales Channel
5.2.5. By Season
5.2.6. By Price Category
5.2.7. By Rim Diameter
5.2.8. By Region
5.2.9. By Company
6. Malaysia Light Commercial Vehicle Tire Market, 2017-2027F
6.1. Market Size & Analysis
6.1.1. Market Revenue
6.2. Market Share & Analysis
6.2.1. By Type of Vehicle
6.2.1.1. Light Trucks
6.2.1.2. Light Buses
6.2.1.3. Pick-up Trucks and Vans
6.2.2. By Demand Category
6.2.3. By Type of Tire
6.2.4. By Sales Channel
6.2.5. By Season
6.2.6. By Price Category
6.2.7. By Rim Diameter
6.2.8. By Region
6.2.9. By Company
7. Malaysia Medium Heavy Commercial Vehicle Tire Market, 2017-2027F
7.1. Market Size & Analysis
7.1.1. Market Revenue
7.2. Market Share & Analysis
7.2.1. By Type of Vehicle
7.2.1.1. Trucks
7.2.1.2. Buses
7.2.2. By Demand Category
7.2.3. By Type of Tire
7.2.4. By Sales Channel
7.2.5. By Season
7.2.6. By Price Category
7.2.7. By Rim Diameter
7.2.8. By Region
7.2.9. By Company
8. Malaysia Two-Wheeler Tire Market, 2017-2027F
8.1. Market Size & Analysis
8.1.1. Market Revenue
8.2. Market Share & Analysis
8.2.1. By Type of Vehicle
8.2.1.1. Scooters
8.2.1.2. Mopeds
8.2.1.3. Motorcycles
8.2.2. By Demand Category
8.2.3. By Type of Tire
8.2.4. By Sales Channel
8.2.5. By Season
8.2.6. By Price Category
8.2.7. By Rim Diameter
8.2.8. By Region
8.2.9. By Company
9. Malaysia OTR Vehicle Tire Market, 2017-2027F
9.1. Market Size & Analysis
9.1.1. Market Revenue
9.2. Market Share & Analysis
9.2.1. By Type of Vehicle
9.2.1.1. Earthmoving Equipment
9.2.1.2. Construction and Agricultural Vehicles
9.2.1.3. Material Handling Vehicles
9.2.2. By Demand Category
9.2.3. By Type of Tire
9.2.4. By Sales Channel
9.2.5. By Season
9.2.6. By Price Category
9.2.7. By Rim Diameter
9.2.8. By Region
9.2.9. By Company
10. Malaysia Tire Market Policies, Regulations, Product and Services Standards
11. Malaysia Tire Market Trends & Insights
12. Malaysia Tire Market Dynamics
12.1. Growth Drivers
12.2. Challenges
12.3. Impact Analysis
13. Malaysia Tire Market Hotspot & Opportunities
14. Malaysia Tire Market Key Strategic Imperatives for Success & Growth
15. Malaysia Competition Outlook
15.1. Competition Matrix
15.1.1. Product and Services Portfolio
15.1.2. Brand Specialization
15.1.3. Target Markets
15.1.4. Target End Users
15.1.5. Research & Development
15.1.6. Strategic Alliances
15.1.7. Strategic Initiatives
15.2. Company Profiles (Business Description, Product and Services Segments, Business Segments, Financials, Strategic Alliances/ Partnerships, Future Plans)
15.2.1. Michelin
15.2.2. Bridgestone
15.2.3. Continental
15.2.4. Pirelli
15.2.5. Goodyear
15.2.6. Hankook
15.2.7. Toyo
15.2.8. Sumitomo
15.2.9. Giti
15.2.10. Friendship Rubber Industry
16. Disclaimer