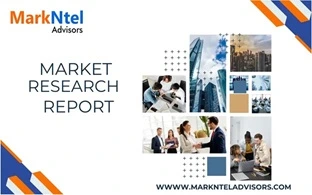 Latin America Precision Agriculture Market Research Report: Forecast (2023-2028)
By Offering (Hardware, Software, Services), By Application (Precision Irrigation, Yield Monitoring, Precision Spraying, Precision Fertilization, Precision Planting, Data Management
...
), By Crop Type (Cereals & Grains, Oil seeds & Pulses, Fruits & Vegetables, Others [Herbs, etc.], By Country (Brazil, Mexico, Argentina, Colombia, Chile, Peru, Rest of Latin America), By Company (Ag Smarts Inc., AGCO Corporation, BASF SE, Bayer, Cropmetrics LLC, Deere & Company, Leica Geosystem, Monsanto Company, Raven Industries, Inc., Topcon Corporation, Trimble Inc., Others)
Read more
Environment

Aug 2023

176

ET55032
Market Insights & Analysis: Latin America Precision Agriculture Market (2023-28)
The Latin America Precision Agriculture market is projected to grow at a CAGR of around 13.0% during the forecast period, i.e., 2023-28. It attributes to the factors such as the growing demand for exceptional crop production with limited resources & the upsurging population of the region with the scarcity of food. In recent years, the region's agricultural industry has undergone considerable changes. Latin America, with ample agricultural lands & a burgeoning populace, faces a daunting predicament.
As the number of inhabitants continues to rise, the specter of hunger looms large. Hence, this necessitates the optimization of crop yields with limited resources. Nevertheless, the agricultural sector grapples with multifarious challenges, such as water scarcity, soil erosion, and climatic perturbations, which precipitated the need for judicious & sustainable farming practices. Moreover, with the upsurge of the populace in the vicinity, there is a rise in the hunger index. For instance,
In 2023, according to the report published by United Nations, nearly 131 million people in Latin America & the Caribbean cannot access a healthy diet. Also, the farms & fields produce a lot of food, but about 47 million people remain hungry.
Report Coverage

Details

Study Period
Historical Data: 2018-21
Base Year: 2022
Forecast Period: 2023-28
CAGR (2023-2028)
13%

Country Covered

Brazil, Mexico, Argentina, Colombia, Chile, Peru, Rest of Latin America

Key Companies Profiled

Ag Smarts Inc., AGCO Corporation, BASF SE, Bayer, Cropmetrics LLC, Deere & Company, Leica Geosystem, Monsanto Company, Raven Industries, Inc., Topcon Corporation, Trimble Inc., Others

Unit Denominations
USD Million
Given the burgeoning population, the demand for food has escalated, necessitating that agriculture caters to this demand & ensures that the populace has access to wholesome & nutritious sustenance. Consequently, there is a need for farming methods that are conducive to augmenting productivity & ameliorates the quality of edibles produced. Therefore, the increasing requirement for optimum crop production with limited resources & scarcity of food propels the demand for precision agriculture. The ripple in the adoption of smartphones in the region has fueled market growth as smartphones have become omnipresent & have revolutionized our existence, employment, and correspondence.
In line with agriculture, smartphones are employed to collate information, track crops, and offer access to knowledge & data. Also, the assimilation of smartphones has enabled agriculturists to make sensible decisions, optimize crop production, and increase their yields. As the proliferation of smartphones persists, it is reasonable to anticipate that more innovation in agriculture is presumed to be unveiled, exploiting the supremacy of mobile technology. The agricultural domain confronts a plethora of ecological quandaries, such as climate change, soil deterioration, and water scarcity. As a consequence, farmers seek means to curtail their environmental footprint while sustaining or escalating their yield.
To this end, sustainable techniques, including conservation agriculture, precision farming, and organic farming, are gaining traction as farmers aspire to exhibit environmental cognizance. Therefore, market growth is the combined effort of several factors, which include the soaring demand for optimum crop production with limited resources, the surging population in the region, and the growing environmental concerns.
Latin America Precision Agriculture Market Driver:
Surging Government Initiatives to Support the Adoption of Modern Agriculture Technique - In recent times, there has been a marked surge in governmental endeavors aimed at bolstering Precision Agriculture in the Latin American region. This is due to escalating recognition of the potential benefits that these cutting-edge techniques can provide, including heightened productivity, reduced environmental impact, and reduced food security. It is a pioneering method that utilizes technology to streamline farming practices & augment productivity. The government provides a tax credit that can extend up to 20% of the expenditure incurred in implementing these methods such as variable-rate fertilization & pesticide application. This incentive propels farmers to embrace these techniques & invest in these technologies. For instance,
In 2023, in Mexico, the Universidad Autónoma del Estado de México & the Agencia Espacial Mexicana launched a satellite-based precision agriculture program to support agricultural productivity.
In 2022, the National Institute of Agricultural Technology in Argentina presented a new precision agriculture program that aims to develop sustainable agro-food systems using technology.
The surging governmental initiatives to support modern agriculture techniques in Latin America constitute a salubrious development for the region & hence would also positively affect the market growth in the forthcoming period.
Latin America Precision Agriculture Market Possible Restraint:
High Initial Investment in Technology to Hinder the Market Growth - The major barrier to the expansion of precision agriculture in the region is the high initial cost associated with its technology. These technologies consist of sensors, drones, software, and other advanced equipment that empower farmers to gather & analyze data to make enlightened decisions about planting, irrigation, and fertilization. Additionally, the scarcity of infrastructure & technical support in rural areas is a significant hurdle, as the farmers in Latin America function in remote areas where access to dependable internet, electricity, and technical support is limited. This restricts their potential to fully embrace the technologies, as they might not have the required infrastructure to support these sophisticated systems.
Furthermore, the substantial initial cost of precision agriculture technologies can cause a deficiency in funding for other crucial areas like education & healthcare. This can result in a vicious cycle where farmers are incapable of investing in this technology due to financial constraints, which further restricts their capacity to supplement yields & enhance their economic situation.
Latin America Precision Agriculture Market Growth Opportunity:
Mounting Demand for Remote Sensing & Crop Monitoring - The agriculture sector is swiftly advancing & technology has become a vital component of contemporary farming practices. Within Latin America, where the extensive area of land is designated for agriculture, remote sensing & crop protection can furnish farmers with crucial insights about their crops, even in areas that are arduous to access. The growing demand for remote sensing & crop monitoring represents a significant opportunity for the Latin America Precision Agriculture market. Remote sensing technology encompasses the utilization of satellites & airborne drones to compile data on crops & land. This technology permits farmers to supervise crop growth & detect anomalies, such as disease, pests, and water scarcity. The information garnered through remote sensing can be scrutinized to pinpoint trends & patterns, granting farmers the ability to make informed determinations concerning planting, fertilization, and irrigation.
Crop monitoring is another indispensable aspect of precision agriculture, requiring the usage of sensors & other mechanisms to collate real-time data about crops. Hence, these sensors can monitor soil humidity, temperature, nutrient levels, and other factors, providing farmers with valuable insights concerning crops' well-being & growth. The data obtained via crop monitoring can be analyzed to detect areas that require attention, enabling farmers to take timely corrective actions. Therefore, these technologies can aid farmers in maximizing crop output, reducing expenses, and augmenting profits, further creating an opportunity outlook for the market.
Latin America Precision Agriculture Market Key Trend:
Advancement in Technology such as LIDAR-enabled Drones - The contemporary era has witnessed an innovative phase in the field of agriculture, and precision agriculture has emerged as a pivotal constituent of modern-day farming methodologies. Specifically, the assimilation of LIDAR-endowed unmanned aerial vehicles (UAVs) has had a momentous impact on the market. These UAVs are equipped with sensors that emit laser beams, which, when reflecting, generate an intricate three-dimensional model of the terrain. The data collected can be utilized to fabricate incredibly precise maps of crops & fields, thereby furnishing farmers with an abundance of invaluable insights on the most optimal planting, fertilizing, and irrigation techniques.
Moreover, LIDAR-endowed UAVs can accumulate data in a prompt & precise manner, unlike traditional ground-based surveying methods that are time-consuming & susceptible to errors. By exploiting the capabilities of LIDAR-endowed UAVs, farmers can gather crucial data on their crops & fields, including, but not limited to soil erosion & drainage issues. Additionally, these UAVs can provide crucial information on the topography, soil moisture levels, and drainage patterns of farmland. This enables farmers to pinpoint & address areas that demand attention, ultimately augmenting crop yields, reducing expenses, and promoting sustainable agricultural practices.
Latin America Precision Agriculture Market (2023-28): Segmentation Analysis
The Latin America Precision Agriculture Market study of MarkNtel Advisors evaluates & highlights the major trends & influencing factors in each segment & includes predictions for the period 2023–2028 at the regional, and national levels. Based on the analysis, the market has been further classified as:
Based on Offering:
Hardware
Software
Services
Of them all, the Hardware segment dominates the market in the forecast period due to the rising adoption of smart equipment in agriculture. Precision Agriculture necessitates a substantial quantity of specialized equipment, such as sensors, GPS receivers, drones, and other apparatus designed to collect & analyze data. These hardware components are integral to the farmer's ability to obtain precise information about their crops, soil conditions, and meteorological patterns, among other factors that significantly affect agricultural productivity. Furthermore, governments & private organizations in the region are investing heavily in these technologies leading to a higher demand for the technology in the coming years.
Based on Application
Precision Irrigation
Field Monitoring
Precision Spraying
Precision Fertilization
Precision Planting
Data Management
Precision Irrigation is predicted to develop a significant market share during the projected period as water scarcity is a pressing concern in the region & as a result, this irrigation technology presents a feasible solution to optimize water usage & curtail wastage. Furthermore, the augmenting demand for superior quality crops coupled with the necessity to maximize crop yields propels the need for this technology in the area. Moreover, this technology is easy to use & can be utilized with a wide range of crops, making it accessible to farmers of all sizes. Hence, this system directly delivers the water to the root of the plants & helps farmers to achieve high crop yields & improve crop quality.
Latin America Precision Agriculture Market Regional Projection
Geographically, the market expands across:
Brazil
Mexico
Argentina
Colombia
Chile
Peru
Rest of Latin America
Of all the regions, Brazil dominates the market in Latin America during the forecast period due to the country's vast attributes including its geographical area and high level of government support for modern agriculture practices. Additionally, the Brazilian administration has implemented sundry programs & initiatives aimed at promoting precision agriculture, such as the National Program for Precision Agriculture (PNAP) and the Brazilian Agricultural Research Corporation (EMBRAPA). These endeavors have been instrumental in propelling Brazil to the forefront of the Precision Agriculture market, where it has maintained a dominant position.
Latin America Precision Agriculture Industry Recent Developments
2021: Deere & Company launched JDLINK a connectivity service to its customers at no additional charge. This connectivity service allows customers to connect machines and stay connected by sharing machine & agronomic data without additional subscriptions or renewals required.
Gain a Competitive Edge with Our Latin America Precision Agriculture Market Report
Latin America Precision Agriculture Market report provides a detailed and thorough analysis of market size, growth rate, competitive landscape, and key players. This comprehensive analysis helps businesses gain a holistic understanding of the market dynamics and make informed decisions.
This report also highlights current market trends and future projections, allowing businesses to identify emerging opportunities and potential challenges. By understanding market forecasts, companies can align their strategies and stay ahead of the competition.
Latin America Precision Agriculture Market report aids in assessing and mitigating risks associated with entering or operating in the market.
The report would help in understanding market dynamics, regulatory frameworks, and potential challenges, businesses can develop strategies to minimize risks and optimize their operations.
Frequently Asked Questions
A. The Latin America Precision Agriculture Market is expected to grow at a CAGR of around 13.0% during 2023-28.
A. The surging government initiatives to support the adoption of modern agriculture technique is expected to drive Latin America Precision Agriculture Market during 2023-28.
A. Deere & Company, Trimble Inc., BASF SE, AGCO Corporation, Bayer, Ag Smart Inc., Topcon Corporation, Cropmetrics LLC, Raven Industries LLC, Leica Geosystem, Monsanto Company, and others are the top players in Latin America Precision Agriculture Market.
A. Hardware is the leading segment in Latin America Precision Agriculture Market.
A. The advancement in technology such as LIDAR-enabled drones is the key trend shaping the growth of the Latin America Precision Agriculture Market.
A. The high initial investment in technology is a possible restraint affecting the growth of the Latin America Precision Agriculture Market.
Latin America Precision Agriculture Market Research Report (2023-2028) - Table of Contents
Market Segmentation
Introduction

Product Definition
Research Process
Assumptions

Executive Summary
Latin America Agriculture Industry Outlook, 2023
Latin America Agri-Tech Start-up Ecosystem, 2023

Entrepreneurial Activity Year on Year
YoY Amount Invested
Series Wise Funding Received
Funding Received by Top Companies
Key Investors Active in the Market

Latin America Precision Agriculture Market Trends & Insights
Latin America Precision Agriculture Market Dynamics

Growth Drivers
Challenges

Latin America Precision Agriculture Market Policies and Product Standards
Latin America Precision Agriculture Market Hotspot & Opportunities
Latin America Precision Agriculture Market Outlook, 2018-2028F

Market Size & Analysis

By Revenues (USD Million)

Market Share & Analysis

By Offering

Hardware

Automation and Control System

GPS/GNSS System
Guidance and Steering System
Flow and Application Rate Control Solutions
Handheld Computers/ Mobile devices
Agriculture Cameras
Others

Sensing and Monitoring

Yield Monitors
Sensing Systems
Other Hardware

Software
Services

Integration and Deployment
Maintenance and Repair
Other Services

By Application

Precision Irrigation
Yield Monitoring
Precision Spraying
Precision Fertilization
Precision Planting
Data Management

By Crop Type

Cereals & Grains
Oil seeds & Pulses
Fruits & Vegetables
Others (Herbs, etc.)

By Country

Brazil
Mexico
Argentina
Colombia
Chile
Peru
Rest of Latin America

By Competitors

Competition Characteristics
Market Share & Analysis

Brazil Precision Agriculture Market Outlook, 2018-2028F

Market Size & Analysis

Market Revenues (USD Million)

Market Share & Analysis

By Offering
By Application
By Crop Type

Mexico Precision Agriculture Market Outlook, 2018-2028F

Market Size & Analysis

Market Revenues (USD Million)

Market Share & Analysis

By Offering
By Application
By Crop Type

Argentina Precision Agriculture Market Outlook, 2018-2028F

Market Size & Analysis

Market Revenues (USD Million)

Market Share & Analysis

By Offering
By Application
By Crop Type

Colombia Precision Agriculture Market Outlook, 2018-2028F

Market Size & Analysis

Market Revenues (USD Million)

Market Share & Analysis

By Offering
By Application
By Crop Type

Chile Precision Agriculture Market Outlook, 2018-2028F

Market Size & Analysis

Market Revenues (USD Million)

Market Share & Analysis

By Offering
By Application
By Crop Type

Peru Precision Agriculture Market Outlook, 2018-2028F

Market Size & Analysis

Market Revenues (USD Million)

Market Share & Analysis

By Offering
By Application
By Crop Type

Latin America Precision Agriculture Market Key Strategic Imperatives for Success & Growth
Competition Outlook

Competition Matrix

Target Markets
Research & Development
Collaborations & Strategic Alliances
Key Business Expansion Initiatives
Business Restructuring- Mergers, Acquisitions, JVs
Strategic Initiatives

Company Profiles (Business Description, Product Segments, Business Segments, Financials, Strategic Alliances/ Partnerships, Future Plans)

Ag Smarts Inc.
AGCO Corporation
BASF SE
Bayer
Cropmetrics LLC
Deere & Company
Leica Geosystem
Monsanto Company
Raven Industries, Inc.
Topcon Corporation
Trimble Inc.
Others

Disclaimer