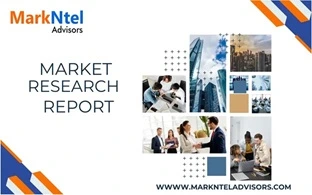 Global Green Methanol Market Research Report: Forecast (2022-27)
By Feedstock (Biomass (Agricultural Waste, Forestry Residues, Municipal Solid Waste (MSW)), CO2 (Industrial Emissions, Captured CO2), Renewable Hydrogen, Others), By Application (F
...
ormaldehyde, MTO (Methanol to Olefins), Dimethyl Ether (DME) & Methyl Tert-Butyl Ether (MTBE), Gasoline, Solvents, Others), By End-User (Chemical, Transportation (includes Shipping), Power Generation, Automotive, Others), By Region (North America, South America, Asia-Pacific, Europe, Middle East & Africa), By Country (The US, Canada, Mexico, Brazil, Germany, Italy, the UK, France, Spain, Sweden, Iceland, Japan, China, India, South Korea, Saudi Arabia, the UAE, South Africa), By Company (Advanced Chemical Technologies, BASF SE, BioMCN, Carbon Recycling International, Enerkem, European Energy, Nordic Green, NREL, SABIC (Saudi Basic Industries Corporation), Södra Skogsägarna, and Vertimass, among others.)
Read more
Chemicals

Aug 2022

181

CM10274
Market Definition
Green methanol is a low-carbon fuel that can be produced either from biomass gasification or renewable electricity & captured CO2 and used either as a transportation fuel or as a sustainable energy carrier for storing electricity generated through renewable sources.
With the ever-increasing need for alternative energy sources & fuels owing to the ongoing climate crisis, green methanol is gaining immense popularity worldwide as it promises to assist in scaling up environment-friendly methanol technology and contribute to a sustainable future.
Market Insights
The Global Green Methanol Market is projected to grow at a CAGR of around 4.9% during the forecast period, i.e., 2022-27. Most of the market expansion would be driven by the growing inclination of the chemical, shipping, & automotive industries toward using green methanol and minimizing carbon emissions. Besides, stringent regulations for the shipping industry to reduce sulfur levels in fuels, coupled with the mounting adoption of renewable energy sources, including green methanol, across the automotive & aviation sectors, are other crucial aspects projected to boost the market in the coming years. In addition, the growing requirements for MTBE (Methyl-tert-butyl-ether) used for biodiesel production in the transportation sector, as well as formaldehyde for paints & coatings and construction applications, are further driving the demand for green methanol.
Report Coverage

Details

Study Period
Historical Data: 2017-20
Base Year: 2021
Forecast Period: 2022-27
CAGR (2022-2027)
4.9%

Regions Covered

North America: The US, Canada, Mexico

Europe: The UK, Germany, France, Spain, Italy, Sweden, Iceland, Rest of Europe

Asia-Pacific: China, India, Japan, South Korea, Rest of Asia-Pacific

South America: Brazil, Argentina, Rest of South America

Middle East & Africa: Saudi Arabia, UAE, South Africa, Rest of Middle East & Africa

Key Companies Profiled

Advanced Chemical Technologies, BASF SE, BioMCN, Carbon Recycling International, Enerkem, European Energy, Nordic Green, NREL, SABIC (Saudi Basic Industries Corporation), Södra Skogsägarna, and Vertimass, among others

Unit Denominations
USD Million/Billion
Methanol is witnessing an ever-increasing demand since it is a key blending agent in conventional fuels used for reducing their emissions. However, since methanol is produced mainly using natural gas & coal, it is acting as a barrier to the use of renewable products. As a result, several countries worldwide are rigorously focusing on utilizing green methanol, i.e., produced using renewable feedstocks like agricultural waste, forestry residues, captured CO2, renewable hydrogen, etc.
There's a growing utilization of renewable methanol as a hydrogen carrier in fuel cells, which can create new directions for the green methanol industry in the future. Since green methanol is liquid at room temperature, which makes it easy to transport, it is one of the most effective hydrogen carriers. Methanol-based fuel cells can efficiently produce clean electricity to power cars, trucks, buses, & ships, among others. They can be fueled as quickly & easily as gasoline & diesel and provide power for a longer duration.
Many fuel-cell manufacturers are producing hydrogen & methanol fuel cells in line with their plans to switch to green methanol. Furthermore, a fuel cell-based power generator, a sustainable alternative to diesel generators, is another opportunistic area for the leading companies in the green methanol market to witness lucrative prospects in the future.
Market Segmentation
Based on Feedstock:
Biomass

Agricultural Waste
Forestry Residues
Municipal Solid Waste (MSW)

CO2

Industrial Emissions
Captured CO2

Renewable Hydrogen
Others
Of them all, Biomass is the most prominent type of feedstock likely to significantly contribute to the expansion of the Global Green Methanol Market during 2022-27. Methanol derived from biomass involves cost-effective & environmentally friendly waste treatment processes, which can provide two significant benefits: less burden on fossil fuels and reduced GHG (Green House Gas) emissions.
A large amount of agricultural waste produced every year can be utilized for bio-methanol production without encroaching on arable land or hindering food prices/availability. Similarly, massive residual biomass like leaves, branches, needles, & woodchips is produced while harvesting trees, which can be used as a feedstock for the production of renewable methanol.
Further, the total amount of MSW produced annually & worldwide is enormous, the management of which is a big challenge for governments & municipalities. Hence, diverting a significant part of this waste toward producing sustainable chemicals can be instrumental in expanding the green methanol industry.
However, the high costs associated with bio-methanol production remain the most prominent challenge for the industry's expansion on a larger scale. Active efforts toward improving the conversion & treatment processes are likely to make bio-methanol available at reasonable prices in the future. Besides, bio-methanol production using black liquor from pulp & paper industries & MSW and glycerine, i.e., a by-product from biodiesel production, shall facilitate simplified feedstock logistics and, in turn, sustainable methanol production at lower costs.
Moreover, using locally grown biomass for renewable methanol production can significantly reduce GHG emissions while lowering the need for countries to import fossil fuels. Hence, these aspects cite that biomass as a feedstock could play a crucial role in augmenting the low-cost production of green methanol globally and, in turn, fuel the overall market growth in the future.
Based on End-Users:
Chemical
Transportation (includes Shipping)
Power Generation
Others
Here, the transportation sector is projected to acquire a significant share in the green methanol market during 2022-27. With stringent regulations worldwide toward expanding the use of greener alternatives to fossil fuels in order to reduce the alarming levels of carbon emissions, most of the renewable methanol industry is thus currently concentrated in the transport sector. For instance:
In the European Union, the RED (Renewable Energy Directive) II, i.e., the revision to RED, mandates that by 2030, around 14% of the energy used in transportation should be derived from renewable sources.
Since green methanol is one of the easiest-to-implement sustainable alternatives available, it can be used as a fuel in the transportation sector for shipping purposes. As regulatory authorities worldwide are laying out stringent norms for shipping companies to reduce their GHG emissions, these enterprises are finding ways to utilize methanol as a fuel in conventional combustion systems and methanol-powered fuel cells.
The great benefit of using green methanol here would be that the existing infrastructure for liquid fuels can be either used directly or modified easily & cost-effectively. Consequently, this would provide a powerful push toward significantly reducing CO2 emissions in the transport industry and boost the green methanol industry in the future.
Similarly, there's pressure on minimizing carbon emissions from the automotive industry, i.e., flourishing globally with burgeoning vehicle production. In view of this, several R&D activities are being conducted rigorously for using methanol as a fuel in ICEs, hybrid (fuel/electric) systems, & fuel cells. Hence, the expanding automotive sales volume worldwide, coupled with strict government regulations in India, China, the US, & several European countries for using more than 10% of renewable fuels by 2025, are projected to drive the green methanol market across the transportation sector in the years to come.
Regional Landscape
Geographically, the Global Green Methanol Market expands across:
North America
South America
Europe
Middle East & Africa
Asia-Pacific
Among all regions, Europe is expected to attain a prominent share in the Green Methanol Market globally during 2022-27, owing to stringent low-carbon fuel policies implemented across several European countries in order to reduce carbon emissions from fossil fuels and, in turn, meet zero-carbon targets.
In the region, the United Kingdom has been using bio-methanol blends since 2018. Besides the UK, Germany is another significant market for green methanol. With increasing natural gas prices, the country is witnessing an increasing demand for renewable methanol to cater to the ever-growing requirements for formaldehyde in the wood processing sector for car panels, plywood boards, & laminated floors. Have a look at some recent developments in the European Green Methanol Market:
In January 2022, Vertimass & European Energy signed LoI (Letter of Intent) to integrate their technologies for capturing CO2 & converting it into hydrocarbon products in an effort toward reducing carbon emissions. This collaboration involves European Energy's expertise in capturing CO2 from waste sources to produce renewable methanol & then convert it into chemicals and jet, diesel, & gasoline fuels using Vertimass' technology.
In August 2021, 'European Energy' signed an agreement with the shipping enterprise 'Maersk' to deliver 10.000 tons of e-methanol to the latter annually, the production facility for which to be placed in Southern Jutland, Denmark.
On the other hand, Iceland & the Netherlands are also contributing to the growing demand for green methanol since these countries are increasingly using Vulcanol, renewable methanol produced by CRI, and Bio-Methanol produced by BioMCN as fuel additives, respectively. These aspects cite the increasing environmental sustainability across the region and, in turn, project profitable prospects for the Europe Green Methanol Market in the coming years.
Market Dynamics
Key Driver: Rising Adoption of Green Methanol in the Shipping Industry
With strict norms for the maritime industry to reduce the sulfur level in their shipping fuels, shipping enterprises are opting for sulfur-less fuel alternatives in order to combat these stringent regulations and contribute to a greener future.
Since green methanol does not comprise sulfur & zero or a negligible amount of nitrogen oxide, it makes it an ideal fuel for the maritime industry. Various shipping companies worldwide, especially across Europe, have started using methanol as a fuel and are expanding their fleet size. Hence, the mounting adoption of renewable methanol in the shipping industry to mitigate rapid climate changes & meet carbon-neutral targets would drive the Global Green Methanol Market during 2022-27.
Growth Restraint: Significantly High Production Costs of Green Methanol
Using waste as a feedstock incurs massive expenditure, i.e., required for its gasification, as well as for transportation. Several countries worldwide, such as Denmark, the UK, Belgium, Israel, etc., do not have sufficient availability of biomass & MSW and thus rely on waste transported from other countries like India, China, & Japan. Hence, bio-methanol production plants with no local feedstock supply require more capital to be invested in the supply chain.
In addition, the production cost of e-methanol is also high due to the massive investments in setting up electrolyzers that require electricity generated by solar & wind plants, i.e., further an expensive process. Hence, these aspects might act as major growth restraints for the Global Green Methanol Market during 2022-27.
Key Questions Answered in the Market Research Report:
What are the overall statistics or estimates (Overview, Size- By Value, Forecast Numbers, Segmentation, Shares) of the Global Green Methanol Market?
What are the region-wise size, growth drivers, and challenges for the Global Green Methanol Market?
What are the key innovations, opportunities, current & future trends, and regulations in the Global Green Methanol Market?
Who are the key competitors, their key strengths & weaknesses, and how do they perform in the Global Green Methanol Market based on the competitive benchmarking matrix?
What are the key results derived from surveys conducted during the Global Green Methanol Market study?
Frequently Asked Questions
A. The Green Methanol Market is expected to record around 4.9% CAGR during 2022-27.
A. Stringent government norms for the shipping sector to minimize sulfur levels in their fuels and stringent government regulations for several industries to reduce carbon emissions are the prime factors projected to drive the Green Methanol Market during 2022-27. However, the high costs associated with the production of both bio-methanol & e-methanol are the major challenges to the green methanol industry growth in the forecast years.
A. The transportation sector would create remunerative prospects for the key companies in the Global Green Methanol Market during 2022-27.
A. Europe is expected to emerge as a promising region for the Green Methanol Market to witness profitable opportunities in the years ahead.
Market Segmentation
Introduction

Product Definition
Research Process
Market Segmentation
Assumptions

Executive Summary
Impact of COVID-19 on the Global Green Methanol Market
Global Green Methanol Market Regulations & Policies
Global Green Methanol Market Trends & Insights
Global Green Methanol Market Dynamics

Growth Drivers
Challenges

Global Green Methanol Patent Analysis, 2022
Global Green Methanol Market Supply Chain Analysis, 2022
Global Green Methanol Market Hotspots & Opportunities
Global Green Methanol Market Outlook, 2018-2027

Market Size & Analysis

By Revenues (USD Million)

Market Share & Analysis

By Feedstock

Biomass

Agricultural Waste
Forestry Residues
Municipal Solid Waste (MSW)

CO2

Industrial Emissions
Captured CO2

Renewable Hydrogen
Others

By Application

Formaldehyde
MTO (Methanol to Olefins)
Dimethyl Ether (DME) & Methyl Tert-Butyl Ether (MTBE)
Gasoline
Solvents
Others

By End-User

Chemical
Transportation (includes Shipping)
Power Generation
Automotive
Others

By Region

North America
South America
Europe
Middle East & Africa
Asia-Pacific

By Company

Competition Characteristics
Revenue Shares

North America Green Methanol Market Outlook, 2018-2027

Market Size & Analysis

By Revenues (USD Million)

Market Share & Analysis

By Feedstock
By Application
By End-User
By Country

The US
Canada
Mexico

The US Green Methanol Market Outlook, 2018-2027

Market Size & Analysis

By Revenues (USD Million)

Market Segmentation & Revenues Share

By Feedstock
By Application
By End-User

Canada Green Methanol Market Outlook, 2018-2027

Market Size & Analysis

By Revenues (USD Million)

Market Share & Analysis

By Feedstock
By Application
By End-User

Mexico Green Methanol Market Outlook, 2018-2027

Market Size & Analysis

By Revenues (USD Million)

Market Share & Analysis

By Feedstock
By Application
By End-User

South America Green Methanol Market Outlook, 2018-2027

Market Size & Analysis

By Revenues (USD Million)

Market Share & Analysis

By Feedstock
By Application
By End-User
By Country

Brazil
Rest of South America

Brazil Green Methanol Market Outlook, 2018-2027

Market Size & Analysis

By Revenues (USD Million)

Market Share & Analysis

By Feedstock
By Application
By End-User

Europe Green Methanol Market Outlook, 2018-2027

Market Size & Analysis

By Revenues (USD Million)

Market Share & Analysis

By Feedstock
By Application
By End-User
By Country

The UK
Germany
France
Spain
Italy
Sweden
Iceland
Rest of Europe

The UK Green Methanol Market Outlook, 2018-2027

Market Size & Analysis

By Revenues (USD Million)

Market Share & Analysis

By Feedstock
By Application
By End-User

Germany Green Methanol Market Outlook, 2018-2027

Market Size & Analysis

By Revenues (USD Million)

Market Share & Analysis

By Feedstock
By Application
By End-User

France Green Methanol Market Outlook, 2018-2027

Market Size & Analysis

By Revenues (USD Million)

Market Share & Analysis

By Feedstock
By Application
By End-User

Spain Green Methanol Market Outlook, 2018-2027

Market Size & Analysis

By Revenues (USD Million)

Market Share & Analysis

By Feedstock
By Application
By End-User

Italy Green Methanol Market Outlook, 2018-2027

Market Size & Analysis

By Revenues (USD Million)

Market Share & Analysis

By Feedstock
By Application
By End-User

Sweden Green Methanol Market Outlook, 2018-2027

Market Size & Analysis

By Revenues (USD Million)

Market Share & Analysis

By Feedstock
By Application
By End-User

Iceland Green Methanol Market Outlook, 2018-2027

Market Size & Analysis

By Revenues (USD Million)

Market Share & Analysis

By Feedstock
By Application
By End-User

Middle East & Africa Green Methanol Market Outlook, 2018-2027

Market Size & Analysis

By Revenues (USD Million)

Market Share & Analysis

By Feedstock
By Application
By End-User
By Country

Saudi Arabia
UAE
South Africa
Rest of Middle East & Africa

Saudi Arabia Green Methanol Market Outlook, 2018-2027

Market Size & Analysis

By Revenues (USD Million)

Market Share & Analysis

By Feedstock
By Application
By End-User

UAE Green Methanol Market Outlook, 2018-2027

Market Size & Analysis

By Revenues (USD Million)

Market Share & Analysis

By Feedstock
By Application
By End-User

South Africa Green Methanol Market Outlook, 2018-2027

Market Size & Analysis

By Revenues (USD Million)

Market Share & Analysis

By Feedstock
By Application
By End-User

Asia Pacific Green Methanol Market Outlook, 2018-2027

Market Size & Analysis

By Revenues (USD Million)

Market Share & Analysis

By Feedstock
By Application
By End-User
By Country

China
India
Japan
South Korea
Rest of Asia-Pacific

China Green Methanol Market Outlook, 2018-2027

Market Size & Analysis

By Revenues (USD Million)

Market Share & Analysis

By Feedstock
By Application
By End-User

India Green Methanol Market Outlook, 2018-2027

Market Size & Analysis

By Revenues (USD Million)

Market Share & Analysis

By Feedstock
By Application
By End-User

Japan Green Methanol Market Outlook, 2018-2027

Market Size & Analysis

By Revenues (USD Million)

Market Share & Analysis

By Feedstock
By Application
By End-User

South Korea Green Methanol Market Outlook, 2018-2027

Market Size & Analysis

By Revenues (USD Million)

Market Share & Analysis

By Feedstock
By Application
By End-User

Competition Outlook

Competition Matrix

Product Portfolio
Target Markets
Research & Development
Strategic Alliances
Strategic Initiatives

Company Profiles (Business Description, Solutions Offered, Business Segments, Financials, Future Plans)

Advanced Chemical Technologies
BASF SE
BioMCN
Carbon Recycling International
Enerkem
European Energy
Nordic Green
NREL
SABIC (Saudi Basic Industries Corporation)
Södra Skogsägarna
Vertimass
Others

Disclaimer