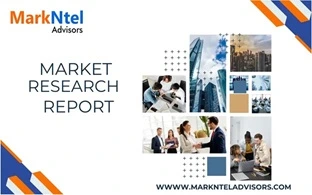 Global Device-as-a-Service (DaaS) Market Research Report: Forecast (2022-2027)
By Type (Hardware [Desktop, Laptop, Tablets, Telephones, Others], Software [Business Software, Security, Asset Management, Monitoring & Reporting Analytics], Services [Deployment &
...
Maintenance, Configuration Services, Recovery & Renewal Services]), By Enterprise Size (Large Enterprises, Medium Enterprises, Small Enterprises), By End-User (IT/ITES & Telecom, Government, BFSI, Healthcare, Education, Others), By Region (North America, Latin America, Europe, Asia-Pacific, Middle East & Africa) By Country (U.S, Canada, Brazil, Argentina, Germany, France, The U.K, China, India, Japan, UAE, South Africa), By Competitors (Lenovo, Hewlett Packard, CompuCom, Citrix, Dell Technologies, Microsoft Corporation, Amazon Web Services, HCL, Cloudalize)
Read more
ICT & Electronics

Mar 2022

260

IT77002
Market Overview
With the mounting requirements to offer extraordinary workplace experiences and the emergence of entirely new working styles, organizations are adopting transformative workplace solutions that cater to the growing need for diverse workforces. One of the solutions that can define future offices is Device as a Service. It refers to delivering IT equipment like PCs, smartphones, and management services as a paid subscription and, in turn, simplifying IT management by outsourcing this model to DaaS providers.
According to MarkNtel Advisors, the Global Device as a Service (DaaS) Market is anticipated to witness around 56% CAGR during 2022-27. The increasing cost pressure that forces the IT department of organizations to optimize device usage negatively impacts their capability of deploying the latest digital workplace solutions. Hence, the demand for DaaS is growing astronomically for better device management. In addition, the lack of expertise among organizations to assess the latest workplace solutions is also fueling the DaaS adoption across various regions.
Moreover, DaaS helps lower the cost of owning a device for usage & assist in cost predictability while providing value-added services to enhance the user experience. Further, Device as a Service provides operational flexibility by enabling organizations to deploy devices as per their needs. Hence, these factors are leading to the increasing adoption of the Device as a Service model and driving the global market, further states the research report, "Global Device as a Service (DaaS) Market Analysis, 2022."
Report Coverage

Details

Study Period
Historical Data: 2017-20
Base Year: 2021
Forecast Period: 2022-27
CAGR (2022-2027)
56%

Regions Covered

North America: USA, Canada

Europe: Germany, The UK, France

Asia-Pacific: China, India, Japan

South America: Brazil, and Argentina

Middle East & Africa: UAE, South Africa

Key Companies Profiled

Lenovo, Hewlett Packard, CompuCom, Citrix, Dell Technologies, Microsoft Corporation, Amazon Web Services, HCL, Cloudalize

Unit Denominations

USD Million/Billion
Key Trends in the Global Device as a Service (DaaS) Market:
Adoption of Mobile Applications: Corporate firms are now witnessing a steady growth in work from home culture and engaging in developing mobile applications for cross-platforms. Users can store the app data either on the cloud or on-premises, authenticate customers, and send push notifications anytime from anywhere. It, in turn, has helped the DaaS market to grow across many countries.
Desktop Replacement & Remote Offices: Due to reduced management costs and improved Total Cost of Ownership (TCO) with validated & highly optimized desktop virtualization platform & cloud-scale architecture, there is a subtle increase in the demand for DaaS. Old desktops are now being replaced by rental subscriptions based on DaaS, which enhances user efficiency. Furthermore, IT organizations run remotely with less hassle through Centralized Desktop Management offered by DaaS.
Impact of Covid-19 on the Global Device as a Service (DaaS) Market
Last year, the Covid-19 pandemic positively influenced the demand for the Device as a Service model, owing to the work-from-home culture among most organizations worldwide.
Due to the lockdown imposition, organizations started looking for services that can provide pre-configured devices like desktops & laptops and help them seamlessly continue their business operations.
Moreover, the demand for DaaS also increased among small & medium-size enterprises amidst the pandemic to reduce their expenses associated with hardware and invest in their sales & marketing strategies.
Nevertheless, with the emergence of the remote working, the procurement of laptops has witnessed a significant surge in recent years.
Market Segmentation:
By Type
Hardware
Software
Services
The Global DaaS Market is driven majorly by Hardware leasing. To ensure greater mobility & flexibility requirements, end-users are increasingly opting for mobile devices like laptops, tablets, & smartphones with the latest configuration matching their business requirements.
However, the income from software & services is rising at an astronomical pace. The greater demand for analytics & security software and deployment & maintenance services is increasingly forming a major share in the vendor's income.
DaaS has been proving instrumental in reducing the cost of end-users. Moreover, periodic upgrades in hardware infrastructure provided by vendors prevent the technology from getting obsolete and, in turn, push the technological strategic inflection point.
It further proves to be a cost-cutting measure for end-users. Moreover, the growing acceptance of devices has been propelling the installation of a wide range of applications & security software. Therefore, with the emergence of new areas of application & services, the demand for software & services will overpower the requirements for hardware during the forecast period.
By End-User:
IT/ITES & Telecom
Government
BFSI
Healthcare
Education
The IT/ITES & Telecom sector is emerging as the front-runner in the DaaS adoption. Small enterprises in this sector & other IT-related support services are upsurging as the major end-users of the DaaS market. Moreover, the emergence of various start-ups worldwide and the ongoing trend of shared working spaces are other crucial aspects contributing to the overall market growth in the IT/ITES & Telecom sector.
The demand for such services is emanating mainly from the US, Europe, & emerging economies in Asia-Pacific. The mid-size IT firms in North America and Europe are the major end-user of DaaS, while small size enterprises in the Asia-Pacific are emerging as the key target segments for the vendors in the IT space.
Moreover, with the growing IT expenditure, the market share of the IT/ITES & Telecom sector is set to rise significantly in the years to come.
Regional Landscape:
North America
South America
Europe
Middle East & Africa
Asia-Pacific
Of them all, North America holds the largest market share, owing to the greater acceptance of DaaS across the IT & telecom industry across the region. The United States accounted for the majority of revenue emanating from North America. The rapidly improving start-up ecosystem and progressively rising demand for DaaS from mid-size firms are prime drivers for the regional market. Due to increasing demand for DaaS from education institutes, healthcare & government offices, coupled with periodic technology upgrades, the DaaS Market in North America is set to surge during the forecast period.
Market Dynamics:
Key Driver: Mounting Adoption of Cloud Services & Subscription-based Devices
Small & medium-size organizations do not often have a huge capital expenditure for refreshing their devices. DaaS helps companies shift their IT budgets to more manageable cash flows with subscription-based hardware devices. It results in reduced costs of repair & ownership and, in turn, helps customers make more strategic business decisions. Since DaaS is a subscription-based model that offers services at minimum expense, organizations can quickly scale up or down as per the current business needs. Hence, consumers worldwide are increasingly opting for DaaS since it is flexible, promotes cost savings, and provides data security.
Growth Challenge: Emergence of BYOD & CYOD Technologies
The concept of Bring-Your-Own-Device (BYOD) is getting popular globally owing to its advantages like reduces hardware & service costs, higher user satisfaction, and convenience of no wireless carrier requirements to the organizations.
On the other front, in the CYOD (Choose-Your-Own-Device) model, companies provide employees with an approved set of devices from which they can choose. These devices are either paid for or owned by employees or the company. Moreover, the model also covers the costs of the mobile plan. Hence, the rapid adoption of these models is restraining the growth of the DaaS Market.
Key Questions Answered in the Market Research Report:
What are the overall statistics or estimates (Overview, Size- By Value, Forecast Numbers, Segmentation, Shares) of the Global Device as a Service (DaaS) Market?
What is the region-wise industry size, growth drivers, and challenges?
What are the key innovations, opportunities, current & future trends, and regulations in the Global Device as a Service (DaaS) Market?
Who are the key competitors, their key strengths & weaknesses, and how they perform in the Global Device as a Service (DaaS) Market based on a competitive benchmarking matrix?
What are the key results derived from surveys conducted during the Global Device as a Service (DaaS) Market study?
Frequently Asked Questions
A. The Global Device as a Service (DaaS) Market is projected to grow witness around 56% CAGR during 2022-27.
A. IT/ITES & Telecom acquires the largest share of the Global Device-as-a-Service Market and the same trend is likely to be followed in the coming years, which would create lucrative growth opportunities for the leading market players.
A. The rising adoption of cloud services & subscription-based laptops, desktops, mobile devices, etc., is the prime aspect driving the Device as a Service (DaaS) Market through 2027.
A. Post-COVID-19 pandemic, the Global Device as a Service (DaaS) Market is likely to witness steady growth owing to the rising trend of work from home and mounting need for remotely & seamlessly manage devices.
Introduction

Research Process
Assumption
Market Segmentation
Market Definition

Executive Summary
Global Device-as-a-Service (DaaS) Market Policy & Regulations
Global Device-as-a-Service (DaaS) Market Trends & Developments
Global Device-as-a-Service (DaaS) Market Dynamics

Impact Analysis
Drivers
Challenges

Global Device-as-a-Service (DaaS) Market Demand Side- Supply Side Analysis

Industry Expert Verbatim- What the Experts Say?
Voice of Customer, By Region

Reason to adopt DaaS
Key Factors Taken into Consideration while Selecting Vendor
Key Technical Configuration Required in Organization
Key Decision Maker for Availing Services
Customer Expectations from The Vendor
Current Usage Vs Future Plan to Avail the Services
Pricing Range for Availing the Services
Annual Budget Allocation to Invest on Services

Global Device-as-a-Service (DaaS) Market Analysis, 2017-2027

Market Size & Analysis

Market Revenues

Market Share & Analysis

By Type

Hardware

Desktop
Laptop
Tablets
Telephones
Others (Printers, etc.)

Software

Business Software
Security
Asset Management
Monitoring & Reporting Analytics

Services

Deployment & Maintenance
Configuration Services
Recovery & Renewal Services

By Enterprise Size

Large Enterprises
Medium Enterprises
Small Enterprises

By End User

IT/ITES & Telecom
Government
BFSI
Healthcare
Education
Others

By Region

North America
South America
Europe
Middle East & Africa
Asia Pacific

By Company

Competition Characteristics
Revenue Shares
Competitors Alignment in MarkNtel Competition Quadrants

North America Device-as-a-Service (DaaS) Market Analysis, 2017-2027

Market Size & Analysis

Market Revenues

Market Share & Analysis

By Type
By Enterprise Size
By End User
By Country

US
Canada
Others

The United States Device-as-a-Service (DaaS) Market Analysis, 2017-2027

Market Size & Analysis

Market Revenues

Market Share & Analysis

By Type
By Enterprise Size
By End User

Canada Device-as-a-Service (DaaS) Market Analysis, 2017-2027

Market Size & Analysis

Market Revenues

Market Share & Analysis

By Type
By Enterprise Size
By End User

South America Device-as-a-Service (DaaS) Market Analysis, 2017-2027

Market Size & Analysis

Market Revenues

Market Share & Analysis

By Type
By Enterprise Size
By End User
By Country

Brazil
Argentina
Others

Brazil Device-as-a-Service (DaaS) Market Analysis, 2017-2027

Market Size & Analysis

Market Revenues

Market Share & Analysis

By Type
By Enterprise Size
By End User

Argentina Device-as-a-Service (DaaS) Market Analysis, 2017-2027

Market Size & Analysis

Market Revenues

Market Share & Analysis

By Type
By Enterprise Size
By End User

Europe Device-as-a-Service (DaaS) Market Analysis, 2017-2027

Market Size & Analysis

Market Revenues

Market Share & Analysis

By Type
By Enterprise Size
By End User
By Country

UK
Germany
France
Others

UK Device-as-a-Service (DaaS) Market Analysis, 2017-2027

Market Size & Analysis

Market Revenues

Market Share & Analysis

By Type
By Enterprise Size
By End User

Germany Device-as-a-Service (DaaS) Market Analysis, 2017-2027

Market Size & Analysis

Market Revenues

Market Share & Analysis

By Type
By Enterprise Size
By End User

France Device-as-a-Service (DaaS) Market Analysis, 2017-2027

Market Size & Analysis

Market Revenues

Market Share & Analysis

By Type
By Enterprise Size
By End User

Asia Pacific Device-as-a-Service (DaaS) Market Analysis, 2017-2027

Market Size & Analysis

Market Revenues

Market Share & Analysis

By Type
By Enterprise Size
By End User
By Country

China
India
Japan
Others

China Device-as-a-Service (DaaS) Market Analysis, 2017-2027

Market Size & Analysis

Market Revenues

Market Share & Analysis

By Type
By Enterprise Size
By End User

India Device-as-a-Service (DaaS) Market Analysis, 2017-2027

Market Size & Analysis

Market Revenues

Market Share & Analysis

By Type
By Enterprise Size
By End User

Japan Device-as-a-Service (DaaS) Market Analysis, 2017-2027

Market Size & Analysis

Market Revenues

Market Share & Analysis

By Type
By Enterprise Size
By End User

Middle East & Africa Device-as-a-Service (DaaS) Market Analysis, 2017-2027

Market Size & Analysis

Market Revenues

Market Share & Analysis

By Type
By Enterprise Size
By End User
By Country

UAE
South Africa
Others

UAE Device-as-a-Service (DaaS) Market Analysis, 2017-2027

Market Size & Analysis

Market Revenues

Market Share & Analysis

By Type
By Enterprise Size
By End User

South Africa Device-as-a-Service (DaaS) Market Analysis, 2017-2027

Market Size & Analysis

Market Revenues

Market Share & Analysis

By Type
By Enterprise Size
By End User

Global Device-as-a-Service (DaaS) Market Porter's Five Force Analysis
Global Device-as-a-Service (DaaS) Market Competition Outlook

Competition Matrix

Product & Service Portfolio
Target Markets
Target End Users
Research & Development
Strategic Alliances

Company Profiles (Business Description, Product Offering, Strategic Alliances or Partnerships, etc.)

Lenovo
Hewlett Packard
CompuCom
Citrix
Dell Technologies
Microsoft Corporation
Amazon Web Services
HCL
Cloudalize

Disclaimer