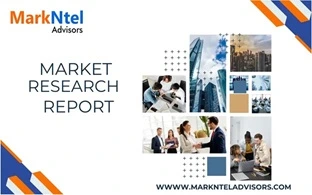 Global Data Integration Market Research Report: Forecast (2023-2028)
By Component (Tools, Services, Managed Services, Professional Services), By Deployment, (On-Premise, Cloud), By Enterprise Size, (Large, Small & Medium), By Application, (Sales, Fi
...
nance, Operations, Marketing, Human Resources), By End User, (BFSI, IT & Telecom, Energy & Utilities, Manufacturing, Government, Healthcare, Others), By Region (North America, South America, Europe, Asia-Pacific, The Middle East and Africa), By Company (Actian Corporation, Denodo Technologies, Hevo Data, Hitachi Vantara, IBM, Informatica, Microsoft Corporation, Oracle Corporation, Precisely, QlikTech Technology Private Limited, SAP SE, SAS Institute, Software AG, Talend, Tibco Software Inc, Others)
Read more
ICT & Electronics

Jul 2023

197

IT88234
Market Definition
Data integration involves the consolidation of data from different origins into a unified and comprehensive view via processes like cleansing and ETL (Extract, Transform, & Load) mapping. This unified view enables businesses to identify meaningful patterns, trends, and relationships within the data. By gaining insights from the integrated data, organizations can make informed decisions, optimize processes, improve efficiency, and enhance overall productivity.
Market Insights & Analysis: Global Data Integration Market (2023-28)
The Global Data Integration Market is projected to grow at a CAGR of around 13.9% during the forecast period, i.e., 2023-28. The most prominent factors contributing to market growth include the rapidly growing volume of data with the rise of new enterprises and the expansion of established companies, coupled with the ever-increasing need for data-driven insights across enterprises. Other than these, the flourishing IT sector, significant improvements in manufacturing & e-commerce industries, and the emerging digitalization trends across different end-users are also aiding in enhancing the Data Integration Market size.
More & more enterprises are adopting self-service analytics & investing in AI-based data catalog solutions & big data technologies, which is a flourishing data integration trend, to harness the potential of rapidly growing data sources, cope with challenges arising from expanding customer bases, and explore new regions & markets. Compliance requirements like GDPR (General Data Protection Regulation) and CCPA (California Consumer Privacy Act), which emphasize the importance of data governance & data privacy, also contribute to the rising demand for data integration solutions, as they help businesses ensure data integrity, enforce data quality standards, and maintain compliance by integrating & managing data in a secure & controlled manner.
Report Coverage

Details

Study Period
Historical Data: 2018-21
Base Year: 2022
Forecast Period: 2023-28
CAGR (2023-2028)
13.9%

Regions Covered

North America: US, Canada, Mexico

Europe: Germany, UK, France, Italy, Spain, Rest of Europe

Asia-Pacific: China, India, Japan, South Korea, Australia, Rest of Asia Pacific

South America: Brazil, Argentina, Rest of South America

Middle East & Africa: Saudi Arabia, South Africa, The UAE, Rest of the Middle East & Africa

Key Companies Profiled

James Hardie Industries PLC (Ireland), Allura (US), Cembrit Holding A/S (Denmark), Etex Group NV (Belgium), American Fiber Cement Corporation (US), Toray Industries Inc. (Japan), Nichiha (Japan), Cembrit Holding A/S (Denmark), CSR Limited (Australia), Elementia

Unit Denominations
USD Million/Billion
Additionally, the growing penetration of Internet of Things (IoT) devices across various industries worldwide, i.e., leading to massive data generation, is also pushing the need for data integration for aggregating, integrating, & analyzing IoT data in real-time, allowing enterprises to extract actionable insights and drive operational efficiencies. Thus, the exponential growth of global data due to digitalization trends across various verticals, the surging demand for business intelligence tools, and the increasing integration of cloud-based technologies are also contributing to the growth of the data integration market.
Global Data Integration Market Opportunity
A Swift Surge in Cloud Data - The Covid-19 pandemic and the subsequent global lockdown have significantly influenced organizational preferences, with a notable shift toward cloud deployments from on-premises setups. Using cloud computing technology, businesses can now capture data from various sources, including connected remote sensors, distributed servers, and the web, and, consequently, utilize it to gain valuable insights for business excellence. However, organizations require advanced big data integration tools to effectively manage these large data volumes and break down information silos.
In November 2022, Qlik launched Cloud Data Integration, its Enterprise Integration Platform as a Service offering to streamline enterprise data strategies via a real-time data integration fabric that bridges all enterprise applications and data sources to the cloud.
These tools facilitate capturing and integrating data from diverse internal and external sources while aiding organizations to combine data from the cloud and on-premises sources that are transferred over the cloud. By leveraging these tools, organizations can adapt to their specific requirements and maximize their data resources. As a result, this transition towards cloud deployment presents an excellent opportunity for the data integration market to expand and thrive, meeting the growing needs of businesses in this evolving landscape.
Global Data Integration Market Possible Restraint
Escalating Data Security and Privacy Concerns - The potential risks associated with data integrity, including human error and malicious acts, pose significant threats to the market growth. In particular, the actions of hackers can result in compromised or even destroyed data during its transfer between devices. Data security and privacy risks have been identified as prominent barriers to data integration in numerous industries, particularly the healthcare sector, subsequently leading to the stealing of crucial data. This underscores the immediate need for robust measures to protect data integrity and privacy. However, until effective solutions are implemented, these rising concerns regarding data security are expected to impede the growth of the data integration and integrity software market.
Global Data Integration Market (2023-28): Segmentation Analysis
The Global Data Integration Market study from MarkNtel Advisors evaluates & highlights the major trends & influencing factors in each segment & includes predictions for the period 2023–2028 at the global, regional, and national levels. Based on the analysis, the market has been further classified as:
Based on Component
Tools
Services

Managed Services
Professional Services
Of both, data integration services are gaining traction in the global market. It ascribes to the increasing complexities in data integration processes as they increasingly tend to involve diverse data sources, formats, & integration scenarios. In addition, these services provide a higher level of customization & consultation tailored to the specific needs of enterprises, allowing them to achieve more effective & efficient data integration by leveraging the expertise of service providers.
Moreover, data integration services often encompass managed services & support, where service providers monitor, troubleshoot, & optimize data integration workflows to ensure smooth operations and minimize disruptions. This availability of managed services, which allows organizations to focus on their core competencies while entrusting data integration responsibilities to expert service providers, is another crucial aspect contributing to the mounting adoption of data integration services in the global market.
Based on Deployment
Here, the on-premise deployment holds a dominant position in the market, owing to its robust capabilities in unifying data from various software systems, regardless of their structure, type, or volume. Many organizations, especially those operating in highly regulated industries or with strict data privacy requirements, prioritize maintaining control & security over their resources, and on-premise deployment allows them to have direct control over their data integration infrastructure and the associated security measures. Hence, these solutions have witnessed higher deployment in large enterprises, backed by the substantial funding numerous solution providers have received in the past few years. For instance:
In August 2022, Equalum, a data integration platform and data ingestion solution provider, announced a successful series C funding round, raising USD 14 million. The raised funds are intended to support the growing demand for on-premises and hybrid cloud projects that integrate with major cloud services providers like Amazon Web Services, Google, and Azure.
On the other hand, Cloud deployment is gaining traction and is projected to contribute notably to market growth during 2023-28. Cloud platforms enable organizations to easily scale up or down their data integration capabilities as per their requirements, allowing businesses to handle large data volumes and accommodate increasing data sources.
In addition, cloud-based data integration eliminates the need for organizations to invest hefty amounts in hardware infrastructure, maintenance, & upgrades as they can leverage the infrastructure provided by cloud service providers, only paying for the resources they consume on a subscription or usage-based model. Moreover, these solutions can be quickly deployed compared to traditional on-premises solutions. Enterprises can leverage pre-configured environments & templates, which reduces the time & effort required for installation, configuration, & setup. Hence, these aspects are driving the adoption of cloud-based data integration solutions and, in turn, fueling the overall market growth.
In May 2022, Informatica Inc. introduced the Intelligent Data Management Cloud (IDMC) platform specifically designed for the financial services sector. This solution enhances the data lifecycle of enterprises, thereby improving the customer experience. By expanding its solution portfolio, the company aims to attract new customers.
Global Data Integration Market Regional Projection:
Geographically, the Global Data Integration Market expands across:
North America
South America
Europe
Middle East & Africa
Asia-Pacific
Of all regions globally, North America holds prominence in the Data Integration Market in terms of revenue shares on account of increasing investments in cloud services by various end-users. The regional market exhibits a diverse landscape due to massive IT sector investments and the rapid implementation of advanced technologies like cloud computing, the Internet of Things (IoT), and artificial intelligence (AI), in order to automate business operations. As the adoption of advanced technologies and cloud computing continues to expand, the market for data integration and integrity software shall experience substantial growth across North American countries, particularly in the US.
Conversely, the Asia-Pacific Data Integration Market, characterized by many small and large market players, exhibits promising growth prospects in the future. Both local data integration & integrity software providers and global companies are expanding their presence in the region to cater to the growing demand from various industries such as banking, financial services, and insurance (BFSI), healthcare, and the rapidly developing manufacturing sector, eventually promoting the regional market expansion for data integration services.
Global Data Integration Industry Recent Developments:
In April 2023, Qlik revealed a new capacity pricing model for its cloud-based data integration platform. This new pricing facilitates consumers to pay fees resembling a flat-rate model. Also, instead of paying to license users, organizations can now select tiers based on the amount of data they ingest and integrate.
In August 2022, Software AG, a provider of enterprise integration software solutions, acquired StreamSets, a US-based business offering a data integration platform enabling the creation, implementation, management, and utilization of intelligent data pipelines. This strategic acquisition allows Software AG to enter the cloud data integration market and enhance its product offerings.
In June 2022, TIBCO Software Inc. relaunched its platform, TIBCO Analytics Forum (TAF). This platform empowers enterprises to connect, unify, and make confident predictions about business outcomes
Gain a Competitive Edge with Our Global Data Integration Market Report
Global Data Integration Market report provides a detailed and thorough analysis of market size, growth rate, competitive landscape, and key players. This comprehensive analysis helps businesses gain a holistic understanding of the market dynamics and make informed decisions.
This report also highlights current market trends and future projections, allowing businesses to identify emerging opportunities and potential challenges. By understanding market forecasts, companies can align their strategies and stay ahead of the competition.
Global Data Integration Market report aids in assessing and mitigating risks associated with entering or operating in the market.
The report would help in understanding market dynamics, regulatory frameworks, and potential challenges, businesses can develop strategies to minimize risks and optimize their operations.
Frequently Asked Questions
A. The Data Integration Market is projected to grow at a CAGR of around 13.9% during 2023-28.
A. The prominent players anticipated to stiffen the competition in the Data Integration Market are Actian Corporation, Denodo Technologies, Hevo Data, Hitachi Vantara, IBM, Informatica, Microsoft Corporation, Oracle Corporation, Precisely, QlikTech Technology Private Limited, SAP SE, SAS Institute, Software AG, Talend, Tibco Software Inc, Others.
A. On-premise deployment is anticipated to emerge as an area of remunerative opportunities for the leading players in the Data Integration Market through 2028.
A. Globally, North America would provide lucrative prospects for the Data Integration Market in the years ahead.
A. A swift surge in the on-cloud data is expected to present remunerative opportunities for the leading players in the Data Integration Market in the coming years.
A. Data security concerns are increasingly becoming growth barriers for the Data Integration Market.
Market Segmentation
Introduction

Product Definition
Research Process
Assumptions

Executive Summary
Global Data Integration Market Regulations and Policy
Global Data Integration Market Trends & Developments
Global Data Integration Market Dynamics

Drivers
Challenges

Global Data Integration Market Hotspot & Opportunities
Global Data Integration Market Outlook, 2018-2028F

Market Size & Analysis

By Revenues (USD Million)

Market Share & Analysis

By Component

Tools
Services

Managed Services
Professional Services

By Deployment

On-Premise
Cloud

By Enterprise Size

Large
Small & Medium

By Application

Sales
Finance
Operations
Marketing
Human Resources

By End User

BFSI
IT & Telecom
Energy & Utilities
Manufacturing
Government
Healthcare
Others

By Region

North America
South America
Europe
Asia-Pacific
The Middle East and Africa

By Company

Market Share
Competition Characteristics

North America Data Integration Market Outlook, 2018-2028F

Market Size & Analysis

By Revenues (USD Million)

Market Share & Analysis

By Component
By Deployment
By Enterprise Size
By Application
By End User
By Country

The US
Canada
Mexico

The US Data Integration Market Outlook, 2018-2028F

Market Size & Analysis

By Revenues (USD Million)

Market Share & Analysis

By Component
By Deployment
By Enterprise Size
By Application
By End User

Canada Data Integration Market Outlook, 2018-2028F

Market Size & Analysis

By Revenues (USD Million)

Market Share & Analysis

By Component
By Deployment
By Enterprise Size
By Application
By End User

Mexico Data Integration Market Outlook, 2018-2028F

Market Size & Analysis

By Revenues (USD Million)

Market Share & Analysis

By Component
By Deployment
By Enterprise Size
By Application
By End User

South America Data Integration Market Outlook, 2018-2028F

Market Size & Analysis

By Revenues (USD Million)

Market Share & Analysis

By Component
By Deployment
By Enterprise Size
By Application
By End User
By Country

Brazil
Argentina
Rest of South America

Brazil Data Integration Market Outlook, 2018-2028F

Market Size & Analysis

By Revenues (USD Million)

Market Share & Analysis

By Component
By Deployment
By Enterprise Size
By Application
By End User

Argentina Data Integration Market Outlook, 2018-2028F

Market Size & Analysis

By Revenues (USD Million)

Market Share & Analysis

By Component
By Deployment
By Enterprise Size
By Application
By End User

Europe Data Integration Market Outlook, 2018-2028F

Market Size & Analysis

By Revenues (USD Million)

Market Share & Analysis

By Component
By Deployment
By Enterprise Size
By Application
By End User
By Country

Germany
The UK
France
Italy
Spain
Rest of Europe

Germany Data Integration Market Outlook, 2018-2028F

Market Size & Analysis

By Revenues (USD Million)

Market Share & Analysis

By Component
By Deployment
By Enterprise Size
By Application
By End User

The UK Data Integration Market Outlook, 2018-2028F

Market Size & Analysis

By Revenues (USD Million)

Market Share & Analysis

By Component
By Deployment
By Enterprise Size
By Application
By End User

France Data Integration Market Outlook, 2018-2028F

Market Size & Analysis

By Revenues (USD Million)

Market Share & Analysis

By Component
By Deployment
By Enterprise Size
By Application
By End User

Italy Data Integration Market Outlook, 2018-2028F

Market Size & Analysis

By Revenues (USD Million)

Market Share & Analysis

By Component
By Deployment
By Enterprise Size
By Application
By End User

Spain Data Integration Market Outlook, 2018-2028F

Market Size & Analysis

By Revenues (USD Million)

Market Share & Analysis

By Component
By Deployment
By Enterprise Size
By Application
By End User

Asia-Pacific Data Integration Market Outlook, 2018-2028F

Market Size & Analysis

By Revenues (USD Million)

Market Share & Analysis

By Component
By Deployment
By Enterprise Size
By Application
By End User
By Country

China
Japan
Australia
India
South Korea
Rest of Asia Pacific

China Data Integration Market Outlook, 2018-2028F

Market Size & Analysis

By Revenues (USD Million)

Market Share & Analysis

By Component
By Deployment
By Enterprise Size
By Application
By End User

Japan Data Integration Market Outlook, 2018-2028F

Market Size & Analysis

By Revenues (USD Million)

Market Share & Analysis

By Component
By Deployment
By Enterprise Size
By Application
By End User

Australia Data Integration Market Outlook, 2018-2028F

Market Size & Analysis

By Revenues (USD Million)

Market Share & Analysis

By Component
By Deployment
By Enterprise Size
By Application
By End User

India Data Integration Market Outlook, 2018-2028F

Market Size & Analysis

By Revenues (USD Million)

Market Share & Analysis

By Component
By Deployment
By Enterprise Size
By Application
By End User

South Korea Data Integration Market Outlook, 2018-2028F

Market Size & Analysis

By Revenues (USD Million)

Market Share & Analysis

By Component
By Deployment
By Enterprise Size
By Application
By End User

Middle East and Africa Data Integration Market Outlook, 2018-2028F

Market Size & Analysis

By Revenues (USD Million)

Market Share & Analysis

By Component
By Deployment
By Enterprise Size
By Application
By End User
By Country

South Africa
The UAE
Saudi Arabia
Rest of Middle East and Africa

South Africa Data Integration Market Outlook, 2018-2028F

Market Size & Analysis

By Revenues (USD Million)

Market Share & Analysis

By Component
By Deployment
By Enterprise Size
By Application
By End User

The UAE Data Integration Market Outlook, 2018-2028F

Market Size & Analysis

By Revenues (USD Million)

Market Share & Analysis

By Component
By Deployment
By Enterprise Size
By Application
By End User

Saudi Arabia Data Integration Market Outlook, 2018-2028F

Market Size & Analysis

By Revenues (USD Million)

Market Share & Analysis

By Component
By Deployment
By Enterprise Size
By Application
By End User

Competitive Outlook

Company Profiles

IBM

Business Description
Product Portfolio
Strategic Alliances or Partnerships
Recent Developments
Financial Details
Others

SAP SE

Business Description
Product Portfolio
Strategic Alliances or Partnerships
Recent Developments
Financial Details
Others

Oracle Corporation

Business Description
Product Portfolio
Strategic Alliances or Partnerships
Recent Developments
Financial Details
Others

Talend

Business Description
Product Portfolio
Strategic Alliances or Partnerships
Recent Developments
Financial Details
Others

Denodo Technologies

Business Description
Product Portfolio
Strategic Alliances or Partnerships
Recent Developments
Financial Details
Others

QlikTech Technology Private Limited

Business Description
Product Portfolio
Strategic Alliances or Partnerships
Recent Developments
Financial Details
Others

Tibco Software Inc.

Business Description
Product Portfolio
Strategic Alliances or Partnerships
Recent Developments
Financial Details
Others

Precisely

Business Description
Product Portfolio
Strategic Alliances or Partnerships
Recent Developments
Financial Details
Others

Hitachi Vantara

Business Description
Product Portfolio
Strategic Alliances or Partnerships
Recent Developments
Financial Details
Others

Hevo Data

Business Description
Product Portfolio
Strategic Alliances or Partnerships
Recent Developments
Financial Details
Others

Actian Corporation

Business Description
Product Portfolio
Strategic Alliances or Partnerships
Recent Developments
Financial Details
Others

Microsoft Corporation

Business Description
Product Portfolio
Strategic Alliances or Partnerships
Recent Developments
Financial Details
Others

SAS Institute

Business Description
Product Portfolio
Strategic Alliances or Partnerships
Recent Developments
Financial Details
Others

Informatica

Business Description
Product Portfolio
Strategic Alliances or Partnerships
Recent Developments
Financial Details
Others

Software AG

Business Description
Product Portfolio
Strategic Alliances or Partnerships
Recent Developments
Financial Details
Others

Others

Business Description
Product Portfolio
Strategic Alliances or Partnerships
Recent Developments
Financial Details
Others

Disclaimer