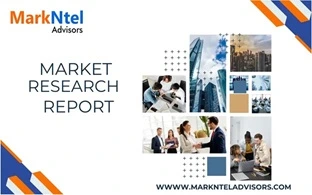 Global IT Training Market Research Report: Forecast (2023-2028)
By Application (IT Infrastructure Training, Enterprise Application and Software Training, Cyber Security Training, Database and Big Data Training, Others), By End-User (Corporates,
...
Schools and Colleges, Others), By Region (North America, South America, Europe, The Middle East & Africa, Asia-Pacific), By Company(Avant Academy, Amazon Inc., Apple Inc., Dell Technologies, ExitCertified Corp., Executrain, IBM Corporation, Oracle Corporation, Fast Lane, Global Knowledge, Firebrand Training, GP Strategies, HP Inc., Learn Quest, and New Horizons)
Read more
ICT & Electronics

Jun 2023

187

IT77052
Market Definition
IT (Information Technology) training is the process of acquiring necessary knowledge, skills, & competencies related to the IT sector and encompasses an extensive range of structured learning courses, programs, certifications, & training materials designed to enhance individuals' knowledge & skills in various IT concepts, technologies, tools, & practices.
Market Insights & Analysis: Global IT Training Market (2023-28)
The Global IT Training Market is anticipated to grow at a CAGR of around 7.9% during the forecast period, i.e., 2023-28. The growth of the market would be propelled mainly by ongoing advancements in different technologies & frameworks, digital transformation initiatives being undertaken by organizations to stay competitive in the market, and the lack of professionals possessing in-demand IT skills.
As more & more IT professionals and aspiring individuals recognize the importance of continuous learning for career advancement & professional growth, they are massively investing in IT training programs to expand skill sets, earn certifications, and enhance career prospects. Many enterprises & job roles nowadays require specific certifications to demonstrate proficiency and meet industry standards. IT training programs align with these industry-recognized certifications, hence the need to obtain which is instigating individuals & organizations to participate in IT training programs to enhance their knowledge & skills.
Report Coverage

Details

Study Period
Historical Data: 2018-21
Base Year: 2022
Forecast Period: 2023-28
CAGR (2023-2028)
7.9%

Regions Covered

North America: US, Canada, Mexico

Europe: Germany, The UK, France, Spain, Italy, Rest of Europe

Asia-Pacific: China, India, Japan, South Korea, Australia, Rest of Asia-Pacific

South America: Brazil, Argentina, Rest of South America

Middle East & Africa: UAE, Saudi Arabia, South Africa, Rest of MEA

Key Companies Profiled

Avant Academy, Amazon Inc., Apple Inc., Dell Technologies, ExitCertified Corp., Executrain, IBM Corporation, Oracle Corporation, Fast Lane, Knowledge, Firebrand Training, GP Strategies, HP Inc., Learn Quest, New Horizons and Other

Unit Denominations
USD Million/Billion
Moreover, the burgeoning of remote & online learning, especially after the COVID-19 pandemic, is another prominent factor driving the market, backed by the increased prominence of virtual training platforms and e-learning solutions, i.e., enabling individuals to access IT training programs, with convenience, flexibility, & cost-effectiveness and from anywhere in the world.
Furthermore, with the increasing emphasis on data privacy & security, organizations are pushing their employees to acquire the necessary skills to handle sensitive information and protect against cyber threats. This aspect is driving the demand for these training programs that focus on cybersecurity, compliance, & data protection to help organizations meet regulatory requirements and mitigate security risks, thereby assisting in enhancing the IT Training Marekt size.
Global IT Training Market Driver
The Rapidly Evolving Technology Landscape - Advancements in technologies like artificial intelligence, machine learning, data science, cloud computing, cybersecurity, & blockchain are instigating individuals and organizations to acquire the necessary skills & knowledge to leverage these technologies in an efficient manner. As these technologies gain prominence and find applications in different end-user industries, the need for professionals with expertise in these areas is surging. IT training programs cater to this requirement by offering courses & certifications to equip individuals with the necessary skills to align with these cutting-edge technologies. Hence, the constant evolution of various technologies is creating a continuous demand for IT training programs and, in turn, driving the Global IT Training Market.
Global IT Training Market Growth Restraint
Cost & Budget Constraints, especially for Small Enterprises - Since quality training programs, especially those focused on advanced technologies or specialized skills, are expensive, businesses with limited training budgets and individuals with financial constraints find it challenging to invest in these comprehensive IT training programs. Moreover, the rising availability of alternative ways to acquire IT skills, such as online learning platforms, open-source educational resources, & free tutorials, is allowing individuals to opt for self-paced learning instead, i.e., another crucial aspect negatively impacting the growth of the Global IT Training Market.
Global IT Training Market (2023-28): Segmentation Analysis
The Global IT Training Market study from MarkNtel Advisors analyzes the major trends in each sub-segment and includes predictions for the period 2023–28 at the global, regional, and national levels. The market has been segmented in our analysis based on grade & application.
Based on Application:
IT Infrastructure Training
Enterprise Application & Software Training
Cybersecurity Training
Database & Big Data Training
Among all, cybersecurity training has been gaining significant prominence in the Global IT Training Market. It owes to the ever-increasing cyber threats, stringent compliance & regulatory requirements related to data security & privacy across various industries, and a significant shortage of skilled cybersecurity professionals globally. With the rising frequency & complexity of cyber threats, such as data breaches, ransomware, & phishing attacks, various organizations worldwide are realizing the importance & benefits of investing in cybersecurity training to protect their digital assets & sensitive data.
In addition, enterprises are seeking trained cybersecurity professionals who understand these requirements and can implement appropriate security measures, thereby driving the demand for cybersecurity training programs that can equip individuals with the necessary skills & knowledge to pursue careers in this field. Moreover, the constantly evolving threat landscape, with new attack vectors & vulnerabilities emerging regularly, is also necessitating continuous learning & upskilling in cybersecurity, which cover the latest threats, attack techniques, & defensive strategies to help individuals stay updated & prepared to tackle new challenges. Hence, these aspects are contributing to the ever-increasing prominence of cybersecurity in the Global IT Training Market.
Based on End-User:
Corporates
Schools & Colleges
Here, corporates have a significant contribution to the market growth as they invest substantially in IT training to enhance the skills & knowledge of their employees. The growing need of corporate enterprises to keep their workforce up-to-date with the latest technologies and industry trends is driving the IT Training Market. With the emergence of new technologies and the evolution of existing ones, organizations are preparing their workforce to possess the relevant knowledge & skills to utilize these technologies effectively, i.e., pushing the demand for IT training programs.
Large corporations have dedicated training departments or learning & development teams that design & deliver customized IT training programs for their employees. They often partner with external training providers or technology vendors to offer an extensive range of training courses & certifications. Corporate IT training programs typically focus on specific skills required for the enterprise's operations, like software development, cybersecurity, project management, or data analytics.
Moreover, several organizations comprehend industry-recognized certifications as a measure of competency & expertise in specific IT domains and, thus, encourage their employees to pursue these certifications by providing them with the necessary support & resources like training materials, practice exams, & exam fees. Hence, these aspects are amplifying the demand for certification-focused training programs and, in turn, spurring growth in the Global IT Training Market.
Global IT Training Market Regional Projection:
North America
South America
Europe
Middle East & Africa
Asia-Pacific
Of all regions globally, North America, particularly the US, holds the largest share of the IT Training Market. It owes to the presence of major technology firms & startups, a robust IT industry, and a strong emphasis on professional development. The US has a well-established IT training infrastructure with numerous training providers, universities, & corporate training programs that cater to the mounting demand for IT skills across various sectors, including finance, healthcare, e-commerce, & technology. Numerous renowned training organizations, both private & public, provide high-quality IT training across a wide variety of domains, including programming, cybersecurity, cloud computing, & data science, to cater to the diverse needs of individuals & organizations seeking IT training.
Moreover, North American organizations highly value professional development & continuous learning and actively participate in corporate training initiatives, certifications, and partnerships with training providers. Several enterprises invest massively in employee training & development programs to promote growth and uplift the skills of their workforce. Hence, this increased emphasis of companies on professional development is another prominent aspect contributing to the North America IT Training Market expansion.
Global IT Training Market Recent Developments:
June 2023: ExitCertified announced that it is a Silver sponsor for TICE (Training Industry Conference & Expo), a flagship event for learning & development leaders, scheduled to be held from 27-29 June in Raleigh, North Carolina. This conference will offer learning professionals an environment to connect & collaborate with their peers along with industry thought leaders.
April 2023: Fast Lane and Nedamco Africa announced a strategic partnership to provide valuable industry skills to African youths through the Nedamco Skilling Initiative. The initiative is part of a larger pan-African skilling & job-creation endeavor by Nedamco Africa, aimed at building local capacity & expertise, i.e., essential for Africa's long-term growth & prosperity.
November 2022: LearnQuest announced it had joined the Scaled Agile Partner Network as a Bronze Transformation Partner that includes transformation & platform providers who help enterprises facilitate & accelerate business results by adopting the Scaled Agile Framework® (SAFe®).
Gain a Competitive Edge with Our Global IT Training Market Report
Global IT Training Market report provides a detailed and thorough analysis of market size, growth rate, competitive landscape, and key players. This comprehensive analysis helps businesses gain a holistic understanding of the market dynamics and make informed decisions.
This report also highlights current market trends and future projections, allowing businesses to identify emerging opportunities and potential challenges. By understanding market forecasts, companies can align their strategies and stay ahead of the competition.
Global IT Training Market report aids in assessing and mitigating risks associated with entering or operating in the market.
The report would help in understanding market dynamics, regulatory frameworks, and potential challenges, businesses can develop strategies to minimize risks and optimize their operations.
Frequently Asked Questions
A. The IT Training Market is forecast to grow at a CAGR of around 7.9% during 2023-28
A. Continuous advancements in technologies are expected to drive the IT Training Market during 2023-28.
A. Avant Academy, Amazon Inc., Apple Inc., Dell Technologies, ExitCertified Corp., Executrain, IBM Corporation, Oracle Corporation, Fast Lane, Knowledge, Firebrand Training, GP Strategies, HP Inc., Learn Quest, and New Horizons are the key players operating in the IT Training Market.
A. Cost and budget restraints for some individuals & businesses are the major growth restraint for the IT Training Market.
A. Corporates would generate lucrative prospects for the leading participants in the IT Training Market through 2028.
A. Globally, North America would continue providing profitable growth opportunities to the IT Training Market over the forecast years.
Global IT Training Market Research Report (2023-2028) - Table of Contents
Market Segmentation
Introduction

Product Definition
Research Process
Assumptions

Executive Summary
Global IT Training Market Regulations and Policy
Global IT Training Market Trends & Developments
Global IT Training Market Supply Chain Analysis
Global IT Training Market Dynamics

Drivers
Challenges

Global IT Training Market Hotspot & Opportunities
Global IT Training Market Outlook, 2018-2028F

Market Size & Analysis

By Revenues (USD Million)

Market Share & Analysis

By Application

IT Infrastructure Training - Market Size & Forecast 2018-2028, (USD Million)
Enterprise Application and Software Training - Market Size & Forecast 2018-2028, (USD Million)
Cyber Security Training- Market Size & Forecast 2018-2028, (USD Million)
Database and Big Data Training- Market Size & Forecast 2018-2028, (USD Million)
Others- Market Size & Forecast 2018-2028, (USD Million)

By End-User

Corporates - Market Size & Forecast 2018-2028, (USD Million)
Schools and Colleges - Market Size & Forecast 2018-2028, (USD Million)
Others - Market Size & Forecast 2018-2028, (USD Million)

By Region

North America
South America
Europe
The Middle East & Africa
Asia-Pacific

By Company

Market Share
Competition Characteristics

North America IT Training Market Outlook, 2018-2028F

Market Size & Analysis

By Revenues (USD Million)

Market Share & Analysis

By Application- Market Size & Forecast 2018-2028, (USD Million)
By End-User- Market Size & Forecast 2018-2028, (USD Million)
By Country

The US
Canada
Mexico

The US IT Training Market Outlook, 2018-2028F

Market Size & Analysis

By Revenues (USD Million)

Market Share & Analysis

By Application- Market Size & Forecast 2018-2028, (USD Million)
By End-User- Market Size & Forecast 2018-2028, (USD Million)

Canada IT Training Market Outlook, 2018-2028F

Market Size & Analysis

By Revenues (USD Million)

Market Share & Analysis

By Application- Market Size & Forecast 2018-2028, (USD Million)
By End-User- Market Size & Forecast 2018-2028, (USD Million)

Mexico IT Training Market Outlook, 2018-2028F

Market Size & Analysis

By Revenues (USD Million)

Market Share & Analysis

By Application- Market Size & Forecast 2018-2028, (USD Million)
By End-User- Market Size & Forecast 2018-2028, (USD Million)

South America IT Training Market Outlook, 2018-2028F

Market Size & Analysis

By Revenues (USD Million)

Market Share & Analysis

By Application- Market Size & Forecast 2018-2028, (USD Million)
By End-User- Market Size & Forecast 2018-2028, (USD Million)
By Country

Brazil
Argentina
Rest of South America

Brazil IT Training Market Outlook, 2018-2028F

Market Size & Analysis

By Revenues (USD Million)

Market Share & Analysis

By Application- Market Size & Forecast 2018-2028, (USD Million)
By End-User- Market Size & Forecast 2018-2028, (USD Million)

Argentina IT Training Market Outlook, 2018-2028F

Market Size & Analysis

By Revenues (USD Million)

Market Share & Analysis

By Application- Market Size & Forecast 2018-2028, (USD Million)
By End-User- Market Size & Forecast 2018-2028, (USD Million)

Europe IT Training Market Outlook, 2018-2028F

Market Size & Analysis

By Revenues (USD Million)

Market Share & Analysis

By Application- Market Size & Forecast 2018-2028, (USD Million)
By End-User- Market Size & Forecast 2018-2028, (USD Million)
By Country

Germany
The UK
France
Italy
Spain
Rest of Europe

Germany IT Training Market Outlook, 2018-2028F

Market Size & Analysis

By Revenues (USD Million)

Market Share & Analysis

By Application- Market Size & Forecast 2018-2028, (USD Million)
By End-User- Market Size & Forecast 2018-2028, (USD Million)

The UK IT Training Market Outlook, 2018-2028F

Market Size & Analysis

By Revenues (USD Million)

Market Share & Analysis

By Application- Market Size & Forecast 2018-2028, (USD Million)
By End-User- Market Size & Forecast 2018-2028, (USD Million)

France IT Training Market Outlook, 2018-2028F

Market Size & Analysis

By Revenues (USD Million)

Market Share & Analysis

By Application- Market Size & Forecast 2018-2028, (USD Million)
By End-User- Market Size & Forecast 2018-2028, (USD Million)

Italy IT Training Market Outlook, 2018-2028F

Market Size & Analysis

By Revenues (USD Million)

Market Share & Analysis

By Application- Market Size & Forecast 2018-2028, (USD Million)
By End-User- Market Size & Forecast 2018-2028, (USD Million)

Spain IT Training Market Outlook, 2018-2028F

Market Size & Analysis

By Revenues (USD Million)

Market Share & Analysis

By Application- Market Size & Forecast 2018-2028, (USD Million)
By End-User- Market Size & Forecast 2018-2028, (USD Million)

The Middle East and Africa IT Training Market Outlook, 2018-2028F

Market Size & Analysis

By Revenues (USD Million)

Market Share & Analysis

By Application- Market Size & Forecast 2018-2028, (USD Million)
By End-User- Market Size & Forecast 2018-2028, (USD Million)

South Africa
The UAE
Saudi Arabia
Rest of Middle East and Africa

South Africa IT Training Market Outlook, 2018-2028F

Market Size & Analysis

By Revenues (USD Million)

Market Share & Analysis

By Application- Market Size & Forecast 2018-2028, (USD Million)
By End-User- Market Size & Forecast 2018-2028, (USD Million)

The UAE IT Training Market Outlook, 2018-2028F

Market Size & Analysis

By Revenues (USD Million)

Market Share & Analysis

By Application- Market Size & Forecast 2018-2028, (USD Million)
By End-User- Market Size & Forecast 2018-2028, (USD Million)

Saudi Arabia IT Training Market Outlook, 2018-2028F

Market Size & Analysis

By Revenues (USD Million)

Market Share & Analysis

By Application- Market Size & Forecast 2018-2028, (USD Million)
By End-User- Market Size & Forecast 2018-2028, (USD Million)

Asia-Pacific IT Training Market Outlook, 2018-2028F

Market Size & Analysis

By Revenues (USD Million)

Market Share & Analysis

By Application- Market Size & Forecast 2018-2028, (USD Million)
By End-User- Market Size & Forecast 2018-2028, (USD Million)
By Country

China
Japan
Australia
India
South Korea
Rest of Asia Pacific

China IT Training Market Outlook, 2018-2028F

Market Size & Analysis

By Revenues (USD Million)

Market Share & Analysis

By Application- Market Size & Forecast 2018-2028, (USD Million)
By End-User- Market Size & Forecast 2018-2028, (USD Million)

Japan IT Training Market Outlook, 2018-2028F

Market Size & Analysis

By Revenues (USD Million)

Market Share & Analysis

By Application- Market Size & Forecast 2018-2028, (USD Million)
By End-User- Market Size & Forecast 2018-2028, (USD Million)

Australia IT Training Market Outlook, 2018-2028F

Market Size & Analysis

By Revenues (USD Million)

Market Share & Analysis

By Application- Market Size & Forecast 2018-2028, (USD Million)
By End-User- Market Size & Forecast 2018-2028, (USD Million)

India IT Training Market Outlook, 2018-2028F

Market Size & Analysis

By Revenues (USD Million)

Market Share & Analysis

By Application- Market Size & Forecast 2018-2028, (USD Million)
By End-User- Market Size & Forecast 2018-2028, (USD Million)

South Korea IT Training Market Outlook, 2018-2028F

Market Size & Analysis

By Revenues (USD Million)

Market Share & Analysis

By Application- Market Size & Forecast 2018-2028, (USD Million)
By End-User- Market Size & Forecast 2018-2028, (USD Million)

Competitive Outlook

Company Profiles

Avant Academy

Business Description
Product Portfolio
Strategic Alliances or Partnerships
Recent Developments
Financial Details
Others

Amazon Inc.

Business Description
Product Portfolio
Strategic Alliances or Partnerships
Recent Developments
Financial Details
Others

Apple Inc.

Business Description
Product Portfolio
Strategic Alliances or Partnerships
Recent Developments
Financial Details
Others

Dell Technologies

Business Description
Product Portfolio
Strategic Alliances or Partnerships
Recent Developments
Financial Details
Others

Exit Certified

Business Description
Product Portfolio
Strategic Alliances or Partnerships
Recent Developments
Financial Details
Others

Executrain

Business Description
Product Portfolio
Strategic Alliances or Partnerships
Recent Developments
Financial Details
Others

IBM Corporation

Business Description
Product Portfolio
Strategic Alliances or Partnerships
Recent Developments
Financial Details
Others

Oracle Corporation

Business Description
Product Portfolio
Strategic Alliances or Partnerships
Recent Developments
Financial Details
Others

Fast Lane

Business Description
Product Portfolio
Strategic Alliances or Partnerships
Recent Developments
Financial Details
Others

Global Knowledge

Business Description
Product Portfolio
Strategic Alliances or Partnerships
Recent Developments
Financial Details
Others

Firebrand Training

Business Description
Product Portfolio
Strategic Alliances or Partnerships
Recent Developments
Financial Details
Others

GP Strategies

Business Description
Product Portfolio
Strategic Alliances or Partnerships
Recent Developments
Financial Details
Others

HP Inc.

Business Description
Product Portfolio
Strategic Alliances or Partnerships
Recent Developments
Financial Details
Others

Learn Quest

Business Description
Product Portfolio
Strategic Alliances or Partnerships
Recent Developments
Financial Details
Others

New Horizons

Business Description
Product Portfolio
Strategic Alliances or Partnerships
Recent Developments
Financial Details
Others

Others

Business Description
Product Portfolio
Strategic Alliances or Partnerships
Recent Developments
Financial Details
Others

Disclaimer