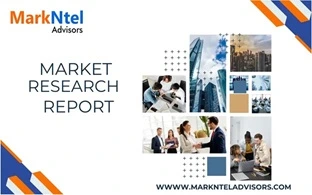 Global Cancer Immunotherapy Market Research Report: Forecast (2023-2028)
By Product Type Monoclonal Antibodies, Immunomodulators, Oncolytic Viral Therapies and Cancer Vaccines, Checkpoint Inhibitors, Others, By Cancer Type Lung Cancer, Prostate Cancer,
...
Breast Cancer, Ovarian Cancer, Pancreatic Cancer, Head and Neck Cancer, Melanoma, Colorectal Cancer, By Mechanism of Actions Active Immunotherapy, Passive Immunotherapy, By End Users Hospitals, Cancer Research Centers, Clinics, By Region North America, Latin America, Europe, Middle East and Africa, Asia-Pacific, By Company (Amgen Inc.,, Astrazeneca,, Bayer AG,, Bristol-Myers Squibb,, ELI Lilly and Company,, Janssen Global Services LLC, Johnson and Johnson),, Merck,, Novartis,, Pfizer, F., F. Hoffmann-La Roche AG)
Read more
Healthcare

Apr 2023

185

HC22003
Market Definition
Immunotherapy is a medical procedure that makes use of specific immune system components to treat conditions like cancer. It strengthens the body's built-in defenses against the disease. It uses compounds created by the body or in a lab to strengthen the immune system in order to locate and eliminate cancer cells. Cancer immunotherapy is used to treat a variety of malignancies including melanoma, prostate, breast, colorectal, lung, head & neck and more.
Market Insights & Analysis: Global Cancer Immunotherapy Market (2023-28)
The Global Cancer Immunotherapy Market is projected to grow at a CAGR of around 13.22% during the forecast period, i.e., 2023-28. The market is projected to experience significant growth due to several factors. One of the primary drivers is the increasing adoption of targeted therapy over traditional therapy, which has led to the emergence of biosimilars and increased demand for monoclonal antibodies (mAbs).
The high prevalence of cancer also contributes to the rising inclination for such therapy, as immunotherapy drugs alter or boost the body's natural immune response to fight cancer. In conjugation, different immunotherapies, including CAR T-cell therapy, cancer vaccines, and immunomodulators, can be combined with other cancer treatments to achieve the best outcomes.
Report Coverage

Details

Study Period
Historical Data: 2018-21
Base Year: 2022
Forecast Period: 2023-28
CAGR (2023-2028)
13.22%

Regions Covered

North America: USA, Canada

Europe: Germany, UK, France, Italy, Spain

Asia-Pacific: China, India, Japan, South Korea, Australia and Others

South America: Brazil, Argentina, Mexico

Middle East & Africa: UAE, Saudi Arabia, South Africa, Turkey

Key Companies Profiled

Amgen Inc., Astrazeneca, Bayer AG, Bristol-Myers Squibb, ELI Lilly and Company, Janssen Global Services LLC, Johnson and Johnson, Merck, Novartis, Pfizer, F., Hoffmann-La Roche Ltd.

Unit Denominations
USD Million/Billion
In fact, immunotherapy has proven to be a more targeted treatment than conventional therapies such as radiation & chemotherapy, helping to avoid potential damage to healthy tissue, which is usually common in these therapies. Furthermore, with promising response rates and the potential for durable responses, the success achieved by cancer immunotherapy is notably higher and likely to impact cancer patients positively, therefore aiding in enhancing the Global Cancer Immunotherapy Market size. Perhaps it is why the demand for such treatment methods is augmenting among cancer patients across the globe. Above all, the global market shall also expand due to the ongoing research & new approvals for such treatment methods. Thus, backed by these aspects, the market is projected to witness a substantial surge in its revenue in the coming years.
Market Dynamics
Key Driver: Increasing Frequency of Approvals Received by Novel Immunotherapies
Increasing acceptance of novel immunotherapies is expected to bode well for market expansion in the coming years. For instance, The U.S. FDA authorized a number of anti-PD-1/L1 antibodies between 2020 and 2022 for the treatment of NSCLC, renal cell carcinoma, melanoma, breast, prostate, and other malignancies. These antibodies include nivolumab, atezolizumab, avelumab, dostarlimab, and others. Therefore, the increased approval of immunotherapeutic drugs has fueled market development in the past few years.
Possible Restraint: Side-effects Associated with the Cancer Immunotherapy
The numerous side effects associated with Immunotherapy are expected to reduce the number of prescriptions written for cancer. This is because treatments offered are linked to several adverse side effects, including gastrointestinal problems, insomnia, fatigue, and pain. These negative effects impact patients' overall quality of life, and managing them comes at an additional expense. Additionally, long-term immunotherapeutic drug use has been linked to severe organ deterioration and a rise in organ failure cases. Backed by these aspects, the market will likely impede in the coming years.
Growth Opportunity: Growing R&D Efforts to bring innovation in Cancer Immunotherapy Treatments
Numerous government and NGO initiatives that raise awareness and encourage further research are expected to aid the market's maturation. For example, the cancer study institute spent about USD 474 million on the analysis, supporting more than 120 clinical trials. Similarly, the Society for Immunotherapy of Cancer (SITC) is working to advance the understanding and use of oncology immunotherapy to improve patient results. Again, these organizations team with scientists and academics to develop cutting-edge immune therapy treatment plans.
Moreover, the raised funding for novel therapies is anticipated to accelerate R&D efforts to create cancer immunotherapy. For instance, the Cancer Grand Challenges program by the USA National Cancer Institute and Cancer Research UK provided USD13 million in funding to a team of Stanford scientists in June 2022. The funding aims to sponsor the activities such as the creation of new immunotherapies, research into extrachromosomal DNA, and examining early-stage cancers.
Key Trend: A Paradigm Shift from Conventional Chemotherapies to Immunotherapies Owing to Higher Efficacy of Newer Therapies
Increased research and development efforts in cancer immunotherapy have resulted in the development of advanced versions with better therapeutic efficacies. In fact, immuno-oncology has exhibited encouraging results, including improved survival and reduced toxicity. Besides, immunotherapies under research are anticipated to provide more treatment options and superior results than current medications. This has resulted in a paradigm shift from conventional chemotherapies to immunotherapies, consequently pushing the market forward. Furthermore, launching emerging medication classes targeting multiple myeloma receptors, such as monoclonal antibodies and histone deacetylase (HDAC) inhibitors, is anticipated to boost the market growth worldwide.
Market Segmentation
Based on Cancer Type,
Lung Cancer
Prostate Cancer
Breast Cancer
Ovarian Cancer
Pancreatic Cancer
Head and Neck Cancer
Melanoma
Colorectal Cancer
In 2022, the Lung Cancer segment led the market in terms of revenue by capturing potential market share & is likely to prevail in the same trend in the coming years as well. Some of the major drivers anticipated to propel the segment's growth include the rising prevalence of lung malignancies, rising immunotherapy usage, increased awareness campaigns, and a strong pipeline of exploratory candidates. In addition, rising product approval and product launches are also positively influencing the demand for such treatments. For instance,
In May 2021, The European Commission approved the XTANDI treatment (enzalutamide), according to a statement from Astellas Pharma. The only approved oral medication for three types of prostate cancer non-metastatic, metastatic hormone-sensitive, and metastatic castration-resistant is XTANDI.
Furthermore, due to the high prevalence of the disease, continuous research efforts and increased investments by major players to develop novel treatments for breast malignancies are likely to accelerate breast cancer segment expansion, which formerly held the second-largest share.
Regional Projection
Geographically, the Global Cancer Immunotherapy Market expands across:
North America
South America
Europe
Middle East & Africa
Asia-Pacific
North America led the overall market in terms of revenue owing to the presence of numerous key players and the various strategic initiatives they have undertaken. Additionally, with the rising prevalence of diseases, numerous government & non-government organizations supporting cancer immunotherapy research activities have accelerated market growth over the past few years. For instance, among other prevailing deadly diseases, cancer has remained the leading cause of death in Canada for the last two decades, with 43% of residents likely to receive a cancer diagnosis in their lifetime. The study results from a collaboration among the Statistics Canada, the Canadian Cancer Society, and the Public Health Agency of Canada estimated that there would be 233,900 new cancer cases along with 85,100 cancer deaths in Canada in 2022. However, the figures apparently surged, with an estimated 229,200 cases and 84,600 deaths due to cancer in 2021.
Thus, the rising burden of numerous types of cancer in Canada necessitates suitable treatment, including cancer immunotherapy, thereby presenting a substantial business opportunity for the therapy as a market. Moreover, the increasing approval of novel drugs also contributes to regional market development. For instance, the U.S. FDA authorized Opdivo (nivolumab) to treat adult patients with NSCLC in April 2022.
Recent Developments in the Market
In March 2022, Merck & Co., Inc. announced that the US FDA had approved KEYTRUDA, an anti-PD-1 therapy used to treat advanced endometrial cancer.
Gain a Competitive Edge with Our Global Cancer Immunotherapy Market Report
Global Cancer Immunotherapy Market Report by Markntel Advisors provides a detailed & thorough analysis of market size & share, growth rate, competitive landscape, and key players. This comprehensive analysis helps businesses gain a holistic understanding of the market dynamics & make informed decisions.
This report also highlights current market trends & future projections, allowing businesses to identify emerging opportunities & potential challenges. By understanding market forecasts, companies can align their strategies & stay ahead of the competition.
Global Cancer Immunotherapy Market Report aids in assessing & mitigating risks associated with entering or operating in the market. By understanding market dynamics, regulatory frameworks, and potential challenges, businesses can develop strategies to minimize risks & optimize their operations.
Frequently Asked Questions
A. The Cancer Immunotherapy Market is projected to grow at a CAGR of around 13.22% during 2023-28.
A. Rise in R&D activities and high efficacy of newer therapies are the prime factors expected to drive the cancer immunotherapy market during 2023-28.
A. Amgen Inc., Astrazeneca, Bayer AG, Bristol-Myers Squibb, ELI Lilly and Company, Janssen Services LLC, Johnson and Johnson), Merck, Novartis, Pfizer, and F. Hoffmann-La Roche AG are the top players in the market.
A. Lung cancer is anticipated to emerge as an area of remunerative opportunities for the leading players in the market.
A. Globally, Asia-Pacific would provide lucrative prospects for the Cancer Immunotherapy market in the years ahead.
A. Growing R&D efforts to create cancer immunotherapy are the growth opportunities driving the market through 2028.
A. Side-effects associated with the cancer immunotherapy market is the possible restraint affecting the growth of the market.
Research Basics

Product Definition
Research Process
Assumptions
Executive Summary
Expert Verbatim- What our Experts Say?
Global Cancer Immunotherapy Market Analysis, 2018-2028F

Market Size & Analysis

Market Revenue

Market Share & Analysis

By Product Type

Monoclonal Antibodies
Immunomodulators
Oncolytic Viral Therapies and Cancer Vaccines
Checkpoint Inhibitors
Others

By Cancer Type

Lung Cancer
Prostate Cancer
Breast Cancer
Ovarian Cancer
Pancreatic Cancer
Head and Neck Cancer
Melanoma
Colorectal Cancer

By Mechanism of Actions

Active Immunotherapy
Passive Immunotherapy

By End Users

Hospitals
Cancer Research Centers
Clinics

By Region

North America
Latin America
Europe
Middle East and Africa
Asia-Pacific

By Company

Revenue Shares
Strategic Factorial Indexing
Competitor Placement in MarkNtel Quadrant

North America Cancer Immunotherapy Market Analysis, 2018-2028F

Market Size & Analysis

Market Revenue

Market Share & Analysis

By Product Type
By Cancer Type
By End User
By Mechanism of Actions
By Country

United States
Canada

United States Cancer Immunotherapy Market Analysis, 2018-2028F

Market Size & Analysis

Market Revenue

Market Share & Analysis

By Product Type
By Cancer Type
By End User
By Mechanism of Actions

Canada Cancer Immunotherapy Market Analysis, 2018-2028F

Market Size & Analysis

Market Revenue

Market Share & Analysis

By Product Type
By Cancer Type
By End User
By Mechanism of Actions

Latin America Cancer Immunotherapy Market Analysis, 2018-2028F

Market Size & Analysis

Market Revenue

Market Share & Analysis

By Product Type
By Cancer Type
By Mechanism of Actions
By End User
By Country

Brazil
Argentina
Mexico

Brazil Cancer Immunotherapy Market Analysis, 2018-2028F

Market Size & Analysis

Market Revenue

Market Share & Analysis
By Product Type
By Cancer Type
By Mechanism of Actions
By End User

Argentina Cancer Immunotherapy Market Analysis, 2018-2028F

Market Size & Analysis

Market Revenue

Market Share & Analysis

By Product Type
By Cancer Type
By Mechanism of Actions
By End User

Mexico Cancer Immunotherapy Market Analysis, 2018-2028F

Market Size & Analysis

Market Revenue

Market Share & Analysis

By Product Type
By Cancer Type
By Mechanism of Actions
By End User

Europe Cancer Immunotherapy Market Analysis, 2018-2028F

Market Size & Analysis

Market Revenue

Market Share & Analysis

By Product Type
By Cancer Type
By Mechanism of Actions
By End User
By Country

France
Germany
Italy
United Kingdom
Spain

France Cancer Immunotherapy Market Analysis, 2018-2028F

Market Size & Analysis

Market Revenue

Market Share & Analysis

By Product Type
By Cancer Type
By Mechanism of Actions
By End User

Germany Cancer Immunotherapy Market Analysis, 2018-2028F

Market Size & Analysis

Market Revenue

Market Share & Analysis

By Product Type
By Cancer Type
By Mechanism of Actions
By End User

Italy Cancer Immunotherapy Market Analysis, 2018-2028F

Market Size & Analysis

Market Revenue

Market Share & Analysis

By Product Type
By Cancer Type
By Mechanism of Actions
By End User

United Kingdom Cancer Immunotherapy Market Analysis, 2018-2028F

Market Size & Analysis

Market Revenue

Market Share & Analysis

By Product Type
By Cancer Type
By Mechanism of Actions
By End User

Spain Cancer Immunotherapy Market Analysis, 2018-2028F

Market Size & Analysis

Market Revenue

Market Share & Analysis

By Product Type
By Cancer Type
By Mechanism of Actions
By End User

Middle East and Africa Cancer Immunotherapy Market Analysis, 2018-2028F

Market Size & Analysis

Market Revenue

Market Share & Analysis

By Product Type
By Cancer Type
By Mechanism of Actions
By End User
By Country

UAE
Saudi Arabia
Turkey
South Africa

UAE Cancer Immunotherapy Market Analysis, 2018-2028F

Market Size & Analysis

Market Revenue

Market Share & Analysis

By Product Type
By Cancer Type
By Mechanism of Actions
By End User

Saudi Arabia Cancer Immunotherapy Market Analysis, 2018-2028F

Market Size & Analysis

Market Revenue

Market Share & Analysis

By Product Type
By Cancer Type
By Mechanism of Actions
By End User

Turkey Cancer Immunotherapy Market Analysis, 2018-2028F

Market Size & Analysis

Market Revenue
Units Sold

Market Share & Analysis

By Product Type
By Cancer Type
By Mechanism of Actions
By End User

South Africa Cancer Immunotherapy Market Analysis, 2018-2028F

Market Size & Analysis

Market Revenue
Units Sold

Market Share & Analysis

By Product Type
By Cancer Type
By Mechanism of Actions
By End User

Asia-Pacific Cancer Immunotherapy Market Analysis, 2018-2028F

Market Size & Analysis

Market Revenue

Market Share & Analysis

By Product Type
By Cancer Type
By Mechanism of Actions
By End User
By Country

China
India
Japan
Australia
South Korea

China Cancer Immunotherapy Market Analysis, 2018-2028F

Market Size & Analysis

Market Revenue

Market Share & Analysis
By Product Type
By Cancer Type
By Mechanism of Actions
By End User

India Cancer Immunotherapy Market Analysis, 2018-2028F

Market Size & Analysis

Market Revenue

Market Share & Analysis

By Product Type
By Cancer Type
By Mechanism of Actions
By End User

Japan Cancer Immunotherapy Market Analysis, 2018-2028F

Market Size & Analysis

Market Revenue

Market Share & Analysis

By Product Type
By Cancer Type
By Mechanism of Actions
By End User

Australia Cancer Immunotherapy Market Analysis, 2018-2028F

Market Size & Analysis

Market Revenue

Market Share & Analysis

By Product Type
By Cancer Type
By Mechanism of Actions
By End User

South Korea Cancer Immunotherapy Market Analysis, 2018-2028F

Market Size & Analysis

Market Revenue

Market Share & Analysis

By Product Type
By Cancer Type
By Mechanism of Actions
By End User

Global Cancer Immunotherapy Market Policies, Regulations, Product Standards
Global Cancer Immunotherapy Market Trends & Insights
Global Cancer Immunotherapy Market Dynamics

Growth Drivers
Challenges
Impact Analysis

Global Cancer Immunotherapy Market Hotspot & Opportunities
Global Cancer Immunotherapy Market Key Strategic Imperatives for Success & Growth
Global Competition Outlook

Competition Matrix

Product Portfolio
Brand Specialization
Target Markets
Target Cancer Types
Research & Development
Strategic Alliances
Strategic Initiatives

Company Profiles (Business Description, Product Segments, Business Segments, Financials, Strategic Alliances/ Partnerships, Future Plans)

Amgen Inc.,
Astrazeneca,
Bayer AG,
Bristol-Myers Squibb,
ELI Lilly and Company,
Janssen Global Services LLC
Johnson and Johnson),
Merck,
Novartis,
Pfizer, F.
F. Hoffmann-La Roche AG

Disclaimer