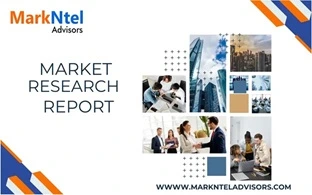 Global Blockchain Market Research Report: Forecast (2023-2028)
By Component (Services (Consultation, Development & Integration, Support & Maintenance), Platform), By Provider (Application Provider, Infrastructure Provider, Middleware Provider)
...
, By Type (Private, Public, Hybrid), By Organization (Small, Medium, Large), By Application (Payment, Documentation, Exchanges, Supply Chain Management, Digital Identity, Others (Advertising insights, etc.)), By End-User (Manufacturing, Government & Transportation, Logistics, Healthcare & Life science, Energy & Utilities, Media & Entertainment, BFSI, IT & Telecom, Retail & Ecommerce, Others (Agriculture, etc.)), By Region (North America, South America, Europe, Asia-Pacific, Middle East & Africa), By Company (IBM, AWS, Microsoft, SAP, Intel, Oracle, NTT Data, Earthport, Amazon Web Services, Consensus Systems, Huawei, Monax, Ripple, BTL Group, R3)
Read more
ICT & Electronics

Jun 2023

189

IT55020
Market Definition
Blockchain, also known as DLT (Distributed Ledger Technology), allows for different types of digital information to be stored & distributed but not deleted or edited. Initially, it was related only to cryptocurrencies but has acquired extensive popularity in several other applications over the past few years. Globally, numerous businesses & government authorities are increasingly adopting blockchain technology to make their daily operations more efficient, accurate, secure, & economical, which projects a pool of lucrative prospects for the blockchain industry in the coming years.
Market Insights
The Global Blockchain Market is rapidly expanding and expects a whopping 73.1% CAGR during the forecast period, i.e., 2023-28. The most prominent factors contributing to the market growth are the ever-increasing need for operational efficiency, especially in banks & other financial institutes, coupled with substantial investments in blockchain technology with the rising legalization of cryptocurrency. The consistently increasing venture-capital funding for blockchain start-up companies is notably contributing to the expansion of the global blockchain market.
Report Coverage

Details

Study Period
Historical Data: 2018-21
Base Year: 2022
Forecast Period: 2023-28
CAGR (2023-2028)
73.1%

Regions Covered

North America: US, Canada, Mexico

Europe: Germany, The UK, France, Spain, Switzerland, Rest of Europe

Asia-Pacific: China, India, Japan, South Korea, Australia, Singapore, Rest of Asia-Pacific

South America: Brazil, Rest of South America

Middle East & Africa: UAE, Saudi Arabia, South Africa, Rest of MEA

Key Companies Profiled

IBM, Amazon Web Services, Inc., Microsoft, SAP, Intel, Oracle, NTT Data, Accenture, Deloitte Touche Tohmatsu Limited, Consensys Systems, Huawei, Monax, Blockchain Tech LTD, R3, Others

Unit Denominations
USD Million/Billion
Moreover, benefits like data accuracy, consistency, & transparency are further propelling the demand for blockchain technology and fueling the overall market growth. With these benefits, several government authorities and small & medium enterprises, among others, are displaying immense interest in utilizing this technology to enhance their workflows.
An emerging blockchain-based Fintech, DeFi (Decentralized Finance), is a blanket term for numerous financial applications in cryptocurrency and aims to reduce the power banks hold on public finances. The increasing strategic initiatives in the DeFi ecosystem are promoting the growth, hence becoming a trend in the Blockchain Market.
Furthermore, with the advent of Covid-19 in 2020, various cafes, bars, & restaurants, among others, have started offering their customers cryptocurrency-based payment options in order to enhance their overall experience. Hence, the growing acceptance of cryptocurrency-based payments among several companies would generate profitable opportunities for the Global Blockchain Market through 2028.
Market Segmentation
Based on End-Users:
BFSI
Manufacturing
Government
Transportation & Logistics
Healthcare & Lifesciences
Energy & Utilities
Media & Entertainment
IT & Telecom
Retail & Ecommerce
Others (Agriculture, etc.)
Here, the BFSI (Banking, Financial Services, & Insurance) sector is the largest end-user in the Global Blockchain Market, mainly due to its growing focus on minimizing frauds by eliminating the middlemen of finances. Blockchain technology is highly effective in removing vulnerability to cyber-attacks, breaches, & theft, which makes it a preferred choice for several banks & financial institutes to facilitate secure transactions. Besides, quicker transactions, improved traceability, & low operational costs are other noteworthy benefits associated with blockchain technology that led to the largest share of the BFSI sector in the global market.
On the other hand, the healthcare sector is another significant contributor to the overall growth of the Global Blockchain Market. It owes to the rapidly surging deployment of blockchain technology in hospitals & clinics due to stringent norms imposed by governments of different countries for protecting patient data, on account of rising instances of insurance fraud worldwide.
Based on Application:
Payment
Documentation
Exchanges
Supply Chain Management
Digital Identity
Others (Advertising insights, etc.)
Amongst all applications, payments hold the biggest share in the Global Blockchain Market, and the same trend is expected during the forecast period, i.e., 2023-28. It attributes primarily to the increasing market value of cryptocurrencies, declining transaction costs, and the mounting utilization of cloud services in payments & transactions. Blockchain technology helps automate payments and enable low-cost cross-border transactions & settlements.
Consumers & businesses worldwide transmit substantial amounts of money, which, in the past, has remained relatively expensive using bank transfers & currency conversions. However, with the BFSI sector as the largest end-user of blockchain technologies, it allows for low-cost international money transfers, better remittances, and reduced vulnerability to cryptocurrencies.
As a result, most financial companies are increasingly deploying blockchain technology to enhance their payment systems' transparency, cost-effectiveness, & operational efficiency, avoid data loss & frauds, and eliminate the need for intermediaries in payment processing. Hence, these aspects indicate payments as the largest application of blockchain technologies, thereby driving the global market.
Regional Landscape
Geographically, the Global Blockchain Market expands across:
Americas
Europe, Middle East & Africa (EMEA)
Asia-Pacific
Amongst all regions, North America dominates the Blockchain Market globally. The well-established & massive IT sector across countries like the US & Canada, coupled with substantial R&D investments in open-source distributed ledger technology to attain quick transactions & data transparency, are the prime aspects driving the regional market.
Major countries across the region are early adopters of advanced technologies and host the leading blockchain solution providers. In order to ensure business continuity, most organizations across the region are increasingly deploying security & vulnerability management solutions for enhanced data security & preventing cyberattacks.
Besides, the increasing consumer inclination toward using cryptocurrencies, coupled with the growing implementation of payment solutions, smart contracts, and digital identity solutions by BFSI, retail, & government sectors, among others, are generating immense demand for blockchain technologies across North America, and thus fueling the overall market growth.
Market Dynamics
Key Driver: Massive Venture Capital Investments due to Rapidly Rising Market Value of Cryptocurrencies
Cryptocurrencies incur lower transaction fees than other payment methods, as they are based on blockchain technology. As a result, many individuals & businesses are increasingly adopting the technology for cross-border payments & remittances since the latter involves high transaction costs. Moreover, since cryptocurrencies are immutable, regulatory authorities cannot impose any restrictions on cross-border transactions. All these aspects have resulted in a significant surge in the market value of cryptocurrencies, i.e., attracting massive venture capital funding in blockchain startups, which projects lucrative prospects for the Global Blockchain Market during 2023-28.
Growth Restraint: Lack of Consumer Awareness about the Significance of Blockchain Technology
The primary growth restraint to the Global Blockchain Market during 2023-28 is less awareness of the significance & benefits of blockchain technology, especially across sectors other than BFSI, coupled with the lack of knowledge among people about its implementation. It, in turn, is restricting its scalability and R&D investments associated with it. Besides, uncertain regulations, security & privacy concerns with blockchain transactions, and high energy consumption during crypto mining are a few other aspects restricting the adoption of blockchain technology among organizations, which could hinder the growth of the global market in the years to come.
Key Questions Answered in the Market Research Report:
What are the overall statistics or estimates (Overview, Market Analysis, Size- By Value, Forecast Numbers, Segmentation, Shares) of the Global Blockchain Market?
What are the region-wise industry size, growth drivers, and challenges?
What are the key innovations, opportunities, current & future trends, and regulations in the Global Blockchain Market?
Who are the key competitors, their key strengths & weaknesses, and how do they perform in the Global Blockchain Market based on the competitive benchmarking matrix?
What are the key results derived from surveys conducted during the Global Blockchain Market study?
Frequently Asked Questions
A. The Blockchain Market is projected to grow at a CAGR of around 73.1% during 2023-28.
A. The burgeoning need for enhanced operational efficiency in various sectors, especially the BFSI industry, coupled with the massive investments in blockchain technology owing to the cryptocurrency legalization across several countries worldwide, are the prime aspects projected to drive the Blockchain Market through 2028. However, the uncertain regulations, increasing security concerns over the rising prevalence of data thefts, and the lack of a skilled workforce to implement the blockchain technology might hinder the market growth in the years to come.
A. The healthcare sector is anticipated to emerge as an area of remunerative opportunities for the leading players in the Blockchain Market over the forecast years.
Market Segmentation
Introduction

Product Definition
Research Process
Assumptions

Executive Summary
Global Blockchain Market Start-up Ecosystem

Entrepreneurial Activity
Year-on-Year Funding Received
Funding Received by Top Companies
Key Investors Active in the Market
Series Wise Funding Received

Seed Funding
Angel Investing
Venture Capitalist (VC) Funding
Others

Global Blockchain Market Trends & Developments
Global Blockchain Market Dynamics

Growth Drivers
Challenges

Global Blockchain Market Hotspot & Opportunities
Global Blockchain Market Policies, Regulations, Product Standards
Global Blockchain Market Outlook (2018-2028)

Market Size & Analysis

By Revenues (USD Million)

Market Share & Analysis

By Component

Services- Market Size & Forecast 2018-2028F, USD Million

Consultation- Market Size & Forecast 2018-2028F, USD Million
Development & Integration- Market Size & Forecast 2018-2028F, USD Million
Support & Maintenance- Market Size & Forecast 2018-2028F, USD Million

Platform- Market Size & Forecast 2018-2028F, USD Million

By Provider

Application Provider- Market Size & Forecast 2018-2028F, USD Million
Infrastructure Provider- Market Size & Forecast 2018-2028F, USD Million
Middleware Provider- Market Size & Forecast 2018-2028F, USD Million

By Type

Private- Market Size & Forecast 2018-2028F, USD Million
Public- Market Size & Forecast 2018-2028F, USD Million
Hybrid- Market Size & Forecast 2018-2028F, USD Million

By Organization

Small- Market Size & Forecast 2018-2028F, USD Million
Medium- Market Size & Forecast 2018-2028F, USD Million
Large- Market Size & Forecast 2018-2028F, USD Million

By Application

Payment- Market Size & Forecast 2018-2028F, USD Million
Documentation- Market Size & Forecast 2018-2028F, USD Million
Exchanges- Market Size & Forecast 2018-2028F, USD Million
Supply Chain Management- Market Size & Forecast 2018-2028F, USD Million
Digital Identity- Market Size & Forecast 2018-2028F, USD Million
Others (Advertising insights, Smart Contracts, etc.) - Market Size & Forecast 2018-2028F, USD Million

By End User

BFSI- Market Size & Forecast 2018-2028F, USD Million
Government- Market Size & Forecast 2018-2028F, USD Million
Logistics- Market Size & Forecast 2018-2028F, USD Million
Healthcare- Market Size & Forecast 2018-2028F, USD Million
Energy & Utilities- Market Size & Forecast 2018-2028F, USD Million
Media & Entertainment- Market Size & Forecast 2018-2028F, USD Million
IT & Telecom- Market Size & Forecast 2018-2028F, USD Million
Retail & E-commerce- Market Size & Forecast 2018-2028F, USD Million
Others (Agriculture, Manufacturing, etc.)- Market Size & Forecast 2018-2028F, USD Million

By Region

North America
South America
Europe
Middle East & Africa
Asia-Pacific

By Company

Competition Characteristics
Market Share of Leading Companies

North America Blockchain Market Outlook (2018-2028F)

Market Size & Analysis

By Revenues (USD Million)

Market Share & Analysis

By Component- Market Size & Forecast 2018-2028F, USD Million
By Provider- Market Size & Forecast 2018-2028F, USD Million
By Type- Market Size & Forecast 2018-2028F, USD Million
By Organization- Market Size & Forecast 2018-2028F, USD Million
By Application- Market Size & Forecast 2018-2028F, USD Million
By End User- Market Size & Forecast 2018-2028F, USD Million
By Country

The US
Canada
Mexico

The US Blockchain Market Outlook (2018-2028F)

Market Size & Analysis

By Revenues (USD Million)

Market Share & Analysis

By Component- Market Size & Forecast 2018-2028F, USD Million
By Provider- Market Size & Forecast 2018-2028F, USD Million
By End User- Market Size & Forecast 2018-2028F, USD Million

Canada Blockchain Market Outlook (2018-2028)

Market Size & Analysis

By Revenues (USD Million)

Market Share & Analysis

By Component- Market Size & Forecast 2018-2028F, USD Million
By Provider- Market Size & Forecast 2018-2028F, USD Million
By End User- Market Size & Forecast 2018-2028F, USD Million

Mexico Blockchain Market Outlook (2018-2028)

Market Size & Analysis

By Revenues (USD Million)

Market Share & Analysis

By Component- Market Size & Forecast 2018-2028F, USD Million
By Provider- Market Size & Forecast 2018-2028F, USD Million
By End User- Market Size & Forecast 2018-2028F, USD Million

South America Blockchain Market Outlook (2018-2028F)

Market Size & Analysis

By Revenues (USD Million)

Market Share & Analysis

By Component- Market Size & Forecast 2018-2028F, USD Million
By Provider- Market Size & Forecast 2018-2028F, USD Million
By Type- Market Size & Forecast 2018-2028F, USD Million
By Organization- Market Size & Forecast 2018-2028F, USD Million
By Application- Market Size & Forecast 2018-2028F, USD Million
By End User- Market Size & Forecast 2018-2028F, USD Million
By Country

Brazil
Rest of South America

Brazil Blockchain Market Outlook (2018-2028F)

Market Size & Analysis

By Revenues (USD Million)

Market Share & Analysis

By Component- Market Size & Forecast 2018-2028F, USD Million
By Provider- Market Size & Forecast 2018-2028F, USD Million
By End User- Market Size & Forecast 2018-2028F, USD Million

Europe Blockchain Market Outlook (2018-2028F)

Market Size & Analysis

By Revenues (USD Million)

Market Share & Analysis

By Component- Market Size & Forecast 2018-2028F, USD Million
By Provider- Market Size & Forecast 2018-2028F, USD Million
By Type- Market Size & Forecast 2018-2028F, USD Million
By Organization- Market Size & Forecast 2018-2028F, USD Million
By Application- Market Size & Forecast 2018-2028F, USD Million
By End User- Market Size & Forecast 2018-2028F, USD Million
By Country

Germany
The UK
France
Spain
Switzerland
Rest of Europe

Germany Blockchain Market Outlook (2018-2028)

Market Size & Analysis

By Revenues (USD Million)

Market Share & Analysis

By Component- Market Size & Forecast 2018-2028F, USD Million
By Provider- Market Size & Forecast 2018-2028F, USD Million
By End User- Market Size & Forecast 2018-2028F, USD Million

The UK Blockchain Market Outlook (2018-2028)

Market Size & Analysis

By Revenues (USD Million)

Market Share & Analysis

By Component- Market Size & Forecast 2018-2028F, USD Million
By Provider- Market Size & Forecast 2018-2028F, USD Million
By End User- Market Size & Forecast 2018-2028F, USD Million

France Blockchain Market Outlook (2018-2028)

Market Size & Analysis

By Revenues (USD Million)

Market Share & Analysis

By Component- Market Size & Forecast 2018-2028F, USD Million
By Provider- Market Size & Forecast 2018-2028F, USD Million
By End User- Market Size & Forecast 2018-2028F, USD Million

Spain Blockchain Market Outlook (2018-2028)

Market Size & Analysis

By Revenues (USD Million)

Market Share & Analysis

By Component- Market Size & Forecast 2018-2028F, USD Million
By Provider- Market Size & Forecast 2018-2028F, USD Million
By End User- Market Size & Forecast 2018-2028F, USD Million

Switzerland Blockchain Market Outlook (2018-2028)

Market Size & Analysis

By Revenues (USD Million)

Market Share & Analysis

By Component- Market Size & Forecast 2018-2028F, USD Million
By Provider- Market Size & Forecast 2018-2028F, USD Million
By End User- Market Size & Forecast 2018-2028F, USD Million

Middle East & Africa Blockchain Market Outlook (2018-2028F)

Market Size & Analysis

By Revenues (USD Million)

Market Share & Analysis

By Component- Market Size & Forecast 2018-2028F, USD Million
By Provider- Market Size & Forecast 2018-2028F, USD Million
By Type- Market Size & Forecast 2018-2028F, USD Million
By Organization- Market Size & Forecast 2018-2028F, USD Million
By Application- Market Size & Forecast 2018-2028F, USD Million
By End User- Market Size & Forecast 2018-2028F, USD Million
By Country

The UAE
Saudi Arabia
South Africa
Rest of the Middle East & Africa

The UAE Blockchain Market Outlook (2018-2028)

Market Size & Analysis

By Revenues (USD Million)

Market Share & Analysis

By Component- Market Size & Forecast 2018-2028F, USD Million
By Provider- Market Size & Forecast 2018-2028F, USD Million
By End User- Market Size & Forecast 2018-2028F, USD Million

Saudi Arabia Blockchain Market Outlook (2018-2028)

Market Size & Analysis

By Revenues (USD Million)

Market Share & Analysis

By Component- Market Size & Forecast 2018-2028F, USD Million
By Provider- Market Size & Forecast 2018-2028F, USD Million
By End User- Market Size & Forecast 2018-2028F, USD Million

South Africa Blockchain Market Outlook (2018-2028)

Market Size & Analysis

By Revenues (USD Million)

Market Share & Analysis

By Component- Market Size & Forecast 2018-2028F, USD Million
By Provider- Market Size & Forecast 2018-2028F, USD Million
By End User- Market Size & Forecast 2018-2028F, USD Million

Asia-Pacific Blockchain Market Outlook (2018-2028)

Market Size & Analysis

By Revenues (USD Million)

Market Share & Analysis

By Component- Market Size & Forecast 2018-2028F, USD Million
By Provider- Market Size & Forecast 2018-2028F, USD Million
By Type- Market Size & Forecast 2018-2028F, USD Million
By Organization- Market Size & Forecast 2018-2028F, USD Million
By Application- Market Size & Forecast 2018-2028F, USD Million
By End User- Market Size & Forecast 2018-2028F, USD Million
By Country

China
India
Australia
Japan
South Korea
Singapore
Rest of Asia-Pacific

China Blockchain Market Outlook (2018-2028)

Market Size & Analysis

By Revenues (USD Million)

Market Share & Analysis

By Component- Market Size & Forecast 2018-2028F, USD Million
By Provider- Market Size & Forecast 2018-2028F, USD Million
By End User- Market Size & Forecast 2018-2028F, USD Million

India Blockchain Market Outlook (2018-2028)

Market Size & Analysis

By Revenues (USD Million)

Market Share & Analysis

By Component- Market Size & Forecast 2018-2028F, USD Million
By Provider- Market Size & Forecast 2018-2028F, USD Million
By End User- Market Size & Forecast 2018-2028F, USD Million

Australia Blockchain Market Outlook (2018-2028)

Market Size & Analysis

By Revenues (USD Million)

Market Share & Analysis

By Component- Market Size & Forecast 2018-2028F, USD Million
By Provider- Market Size & Forecast 2018-2028F, USD Million
By End User- Market Size & Forecast 2018-2028F, USD Million

Japan Blockchain Market Outlook (2018-2028)

Market Size & Analysis

By Revenues (USD Million)

Market Share & Analysis

By Component- Market Size & Forecast 2018-2028F, USD Million
By Provider- Market Size & Forecast 2018-2028F, USD Million
By End User- Market Size & Forecast 2018-2028F, USD Million

South Korea Blockchain Market Outlook (2018-2028)

Market Size & Analysis

By Revenues (USD Million)

Market Share & Analysis

By Component- Market Size & Forecast 2018-2028F, USD Million
By Provider- Market Size & Forecast 2018-2028F, USD Million
By End User- Market Size & Forecast 2018-2028F, USD Million

Singapore Blockchain Market Outlook (2018-2028F)

Market Size & Analysis

By Revenues (USD Million)

Market Share & Analysis

By Component- Market Size & Forecast 2018-2028F, USD Million
By Provider- Market Size & Forecast 2018-2028F, USD Million
By End User- Market Size & Forecast 2018-2028F, USD Million

Global Blockchain Market Key Strategic Imperatives for Success & Growth
Competition Outlook

Company Profiles

IBM

Business Description
Product Portfolio
Strategic Alliances or Partnerships
Recent Developments
Financial Details
Others

Amazon Web Services, Inc.

Business Description
Product Portfolio
Strategic Alliances or Partnerships
Recent Developments
Financial Details
Others

Microsoft

Business Description
Product Portfolio
Strategic Alliances or Partnerships
Recent Developments
Financial Details
Others

SAP

Business Description
Product Portfolio
Strategic Alliances or Partnerships
Recent Developments
Financial Details
Others

Intel

Business Description
Product Portfolio
Strategic Alliances or Partnerships
Recent Developments
Financial Details
Others

Oracle

Business Description
Product Portfolio
Strategic Alliances or Partnerships
Recent Developments
Financial Details
Others

NTT Data

Business Description
Product Portfolio
Strategic Alliances or Partnerships
Recent Developments
Financial Details
Others

Accenture

Business Description
Product Portfolio
Strategic Alliances or Partnerships
Recent Developments
Financial Details
Others

Deloitte Touche Tohmatsu Limited

Business Description
Product Portfolio
Strategic Alliances or Partnerships
Recent Developments
Financial Details
Others

Consensys Systems

Business Description
Product Portfolio
Strategic Alliances or Partnerships
Recent Developments
Financial Details
Others

Huawei

Business Description
Product Portfolio
Strategic Alliances or Partnerships
Recent Developments
Financial Details
Others

Monax

Business Description
Product Portfolio
Strategic Alliances or Partnerships
Recent Developments
Financial Details
Others

Blockchain Tech LTD

Business Description
Product Portfolio
Strategic Alliances or Partnerships
Recent Developments
Financial Details
Others

R3

Business Description
Product Portfolio
Strategic Alliances or Partnerships
Recent Developments
Financial Details
Others

Disclaimer