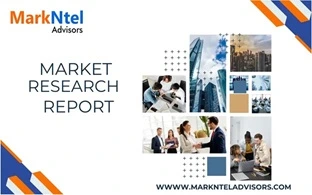 Global Re-Commerce Market Research Report: Forecast (2023-2028)
By Type (Peer-to-Peer Marketplaces, Resale Marketplaces, Refurbished Goods Marketplaces), By Product (Electronics , Fashion & Apparel , Furniture and Home Goods, Automotive, Sports
...
and Fitness Equipment, Others), By Product Category (Non-Luxury, Luxury), By Age Group (Up to 18 Years, 19-25 Years, 26-40 Years, 41-55 Years, Above 56 Years), By Region (North America, South America, Europe, The Middle East & Africa, Asia-Pacific), By Company (ThredUp, ReFlaunt, Archive, Rush ReCommerce, Rebag, Poshmark, Ebay, Inc., Craiglist, Rebelle, LePrix, Back Market, OLX, Musicmagpie, Amazon, Apple, Inc., Swap, Offerup, Depop, Others)
Read more
ICT & Electronics

Sep 2023

197

IT77059
Market Definition
Re-Commerce or reverse commerce refers to the buying and selling of used and refurbished products through a digital storefront. The primary objective of commerce is to extend the lifecycle of a product by refurbishing and reselling it. It gaining significant popularity as more consumers are seeking sustainable and budget-friendly options.
Market Insights & Analysis: Global Re-Commerce Market (2023-28):
The Global Re-Commerce Market is estimated to grow at a CAGR of around 19.22% during the forecast period, i.e., 2023-28. From 2018 to 2022, the Re-Commerce market has showcased substantial expansion, owing to the heightened awareness and prioritization of sustainability concerns among consumers, particularly those belonging to Generation Z and Millennials. A survey conducted by the Baker Retailing Center, in, 2021, at the Wharton School of the University of Pennsylvania found that 55% of Gen Z respondents indicated a preference for purchasing products from sustainable brands. This strong dedication to environmental causes has propelled Re-Commerce as a preferred choice for sustainable consumption.
In addition to this, mobile internet connectivity has surged across the globe due to digital inclusion efforts by the government, affordability, and the growing importance of the internet in various aspects of life. As per Groupe Speciale Mobile Association (GSMA), 55% of the population was using mobile internet at the end of 2021. Mobile internet connectivity has made Re-Commerce platforms easily accessible to a wider audience, including those in remote or underserved areas, thereby playing a major role in enhancing Re-Commerce market size.
Report Coverage

Details

Study Period
Historical Data: 2018-21
Base Year: 2022
Forecast Period: 2023-28
CAGR (2023-2028)
19.22%

Regions Covered

North America: US, Canada, Mexico

Europe: Germany, The UK, France, Spain, Italy, Rest of Europe

Asia-Pacific: China, India, Japan, South Korea, Australia, Rest of Asia-Pacific

South America: Brazil, Rest of South America

Middle East & Africa: UAE, Saudi Arabia, South Africa, Rest of MEA

Key Companies Profiled

ThredUp, ReFlaunt, Archive, Rush ReCommerce, Rebag, Poshmark, Ebay, Inc., Craiglist, Rebelle, LePrix, Back Market, OLX, Musicmagpie, Amazon, Apple, Inc., Swap, Offerup, Depop, Others

Unit Denominations
USD Million/Billion
Moreover, the period from 2018 to 2022 witnessed various economic challenges, such as recessions, financial crises, and job uncertainties. These challenges stemmed from various factors such as the COVID-19 pandemic, and the conflict in Ukraine, which led to food and energy crises, a notable rise in inflation, and tighter financial constraints. In response to these economic hardships, individuals and households adjusted their spending habits to become more financially cautious and focused on saving money. As a result, there has been a significant increase in budget-conscious shoppers, and this shift in consumer behavior has notably contributed to the growth of the Re-Commerce market.
Furthermore, the economic growth momentum is anticipated to weaken across the globe due to high inflation, aggressive monetary tightening, and heightened uncertainties. According to the United Nations Conference on Trade and Development (UNCTAD), the economic growth momentum has significantly weakened in the United States, the European Union, and other developed economies in 2022. Most developing countries have seen a slower job recovery in 2022 and continue to face considerable employment slack.
These combined factors have eroded consumers' purchasing power, forcing them to be more frugal in their spending. Consequently, consumers are increasingly turning to cost-effective shopping alternatives, and Re-Commerce platforms have emerged as a compelling choice. This shift in consumer behavior is poised to have a substantial impact on expanding the Re-Commerce market size.
Global Re-Commerce Market Driver:
Surging Demand for Refurbished Smartphones to Augment the Market Growth – The demand for premium smartphones has showcased a substantial growth rate driven by the dual forces of affordability and value retention. Premium phones from companies like Apple, Samsung, etc., often come with high price tags, which limits their accessibility to a select market segment. Owing to this, consumers across the globe, especially, in Europe, India, etc., are registering substantial demand for refurbished smartphones.
With e-commerce platforms being the major forum for the sale of these refurbished phones, purchase via this medium has substantially increased, which is subsequently enhancing the market size. The surge in demand is fuelled by the affordability of refurbished premium smartphones, which provide consumers with an opportunity to experience top-tier features and performance at a significantly lower cost and would further continue to enhance the market growth during the forecast period.
Global Re-Commerce Market Opportunity:
Initiatives to Promote E-Commerce by Various Countries to Open New Doors for Re-Commerce Market Players – Countries across the globe such as Saudi Arabia, India, etc., are promoting e-commerce as a strategic move to harness economic growth, job creation, and global trade. For instance, as of 2023, Saudi Arabia runs numerous initiatives including developing and promoting e-commerce education programs in academic institutions, building the capacity of local service providers, and restructuring the postal sector. The promotion of e-commerce would create a conducive environment for Re-Commerce companies to expand their market presence and tap into a growing consumer base.
Furthermore, as e-commerce grows, Re-Commerce companies can explore partnerships and integration with local and global e-commerce platforms. This integration would make it easier for consumers to discover and purchase refurbished products within the broader e-commerce marketplace. Hence, promotion of E-commerce will open new opportunities for the firms operating in the Global Re-Commerce Market.
Global Re-Commerce Market Challenge:
Availability of Counterfeit Luxury to Hamper the Purchase of Luxury Goods from Re-Commerce Platforms – The inflow of counterfeited luxury from the far east region is increasing across the Asia-Pacific region, and this increased availability of fake luxury products attracts a lot of customers. Moreover, sellers offering counterfeit luxury items, often price them significantly lower than second-hand genuine products. This leads to unfair competition making it challenging for legitimate Re-Commerce businesses to compete, as buyers may be attracted to lower prices, even if the items are fake. Therefore, availability of such options negatively impact Global Re-Commerce Market.
Global Re-Commerce Market Trend:
Luxury Fashion Brands Tapping into Resale Market Creating New Trends – Luxury fashion brands are driving a significant transformation in the global Re-Commerce market by introducing resale programs for their second-hand products. For instance, in 2021, Gucci introduced the Gucci Vault, a virtual concept store that has gone through six releases, featuring a selection of new designs from up-and-coming designers alongside carefully restored vintage Gucci pieces.
Luxury brand's participation is legitimizing the resale market, which is allowing brands to maintain control over product quality and image, enhancing consumer engagement and loyalty. This trend is not only creating new dynamics but also redefining the Re-Commerce market as a sustainable and fashionable choice for consumers globally, which would play a major role in market expansion during the forecast period.
Global Re-Commerce Market (2023-28): Segmentation Analysis
The Global Re-Commerce Market study of MarkNtel Advisors evaluates & highlights the major trends & influencing factors in each segment. It also includes predictions for the period 2023–2028 at the global level. Based on the analysis, the market has been further classified as:
Based on Product:
Electronics
Fashion & Apparel
Furniture and Home Goods
Automotive
Sports and Fitness Equipment
Others (Toys, Collectibles, Books, etc.)
The Re-Commerce market has witnessed remarkable growth in recent years, with second-hand fashion and apparel emerging as a dominant force within this sector. Sustainability is one of the major factors that has taken center stage in the fashion industry, which prompted consumers to embrace second-hand fashion as a responsible choice that aligns with environmental goals. Along with this, the affordability of second-hand textiles and apparel from luxury brands also acted as a key driver, and this allowed individuals to acquire premium and designer clothing at a fraction of the original cost. To cater the this growing demand for second-hand luxury clothes and apparel, brands such as Levi's, Madewell, lululemon, Timberland, etc., entered the resale market. Furthermore, as Millennials and Gen Z population are adamantly shopping more sustainably, the demand for second-hand clothing would further surge, thereby leading to the expansion of the market share of Fashion & Apparel products in the Global Re-Commerce Market.
Based on Type:
Peer-to-Peer Marketplaces
Resale Marketplaces
Refurbished Goods Marketplaces
The refurbished marketplace has emerged as the frontrunner poised for the highest growth rate within the Global Re-Commerce Market, surpassing Peer-to-Peer Marketplaces and Resale Marketplaces. This remarkable growth is attributed to the robust quality assurance that refurbished products provide. Rigorous testing, repair, and restoration processes, often overseen by professionals or authorized refurbishers, ensure that these products attain like-new or near-new condition.
This level of meticulous quality assurance has instilled confidence in consumers, assuring them of reliable and trustworthy alternatives to new items. Furthermore, affordability plays a pivotal role in driving the refurbished marketplace's growth, attracting budget-conscious shoppers seeking value. The ever-growing environmental consciousness has propelled the refurbished marketplace as a sustainable choice, aligning with eco-friendly consumption practices and contributing to waste reduction.
Global Re-Commerce Market (2023-28): Regional Projections
Geographically, the Global Re-Commerce Market expands across:
North America
South America
Europe
The Middle East & Africa
Asia-Pacific
The Re-Commerce market size has substantially expanded in Europe, due to the presence of noteworthy consumers who have prioritized eco-friendly consumption practices and are concerned about the environmental impact of their purchases. Moreover, Europe's strong commitment to circular economy initiatives and the promotion of a more sustainable product lifecycle has further driven the acceptance and growth of Re-Commerce practices. Furthermore, countries such as Finland, Denmark, Ireland, Germany, etc., are actively modernizing their legislation to promote a circular economy. For instance,
in 2022, "Ireland has enacted the 'Circular Economy and Miscellaneous Provisions Act 2022,' signaling the country's transition from a linear "take-make-waste" model to a more sustainable approach to production and consumption.
Furthermore, the law also enshrines the need to establish increased transparency on second-hand products while simultaneously fostering a greater trust in refurbished goods. These legal measures would promote trust in refurbished goods and foster greater consumer confidence in the Re-Commerce, thereby enhancing Europe's share in Global Re-Commerce Market.
Global Re-Commerce Industry Recent Development:
In 2023, Poshmark has officially launched Posh Shows, an innovative live shopping feature tailored for fashion resale. This dynamic platform harnesses the potential of live video to enable users to sell items from their Poshmark collection and connect with a thriving community of over 100 million users.
In 2022, ReFlaunt successfully concluded its Series A funding round, securing an impressive USD 11 million investments. This funding effort was led by two prominent investment firms, Ventech China and Bombyx Growth Fund, and also saw the participation of Global Blue, a major player in duty-free retail. Partnering with Global Blue is expected to enhance ReFlaunt's visibility and strengthen its connections with the numerous luxury brands that collaborate with the Swiss retail group on a global scale.
Gain a Competitive Edge with Our Global Re-Commerce Market Report
Global Re-Commerce Market Report by MarkNtel Advisors provides a detailed & thorough analysis of market size & share, growth rate, competitive landscape, and key players. This comprehensive analysis helps business organizations to gain a holistic understanding of the market dynamics & to make informed decisions.
This report also highlights current market trends & future projections, allowing business organizations to identify emerging opportunities & potential challenges. By understanding market forecasts, companies can align their strategies & stay ahead of the competition.
Global Re-Commerce Market Report aids in assessing & mitigating risks associated with entering or operating level in the market. By understanding market dynamics, regulatory frameworks, and potential challenges, business organizations can develop strategies to minimize risks & optimize their operations.
Frequently Asked Questions
A. The Re-Commerce Market is expected to grow at a compound annual growth rate (CAGR) of 19.22% from 2023 to 2028.
A. Surging Demand for Refurbished Smartphones to augment the market growth during 2023-28.
A. ThredUp, ReFlaunt, Archive, Rush Re-Commerce, Rebag, Poshmark, Ebay Inc., Craglist, Rebelle, LePrix, Back Market, OLX, Muscicmagpie, Amazon, Apple Inc., Swap, Offerup, Depop, etc., are some of the top players in the Re-Commerce Market.
A. Based on product type, fashion, and apparel held the largest share of the Re-Commerce Market.
A. Europe would present a robust growth prospects in the Re-Commerce Market during 2023-28.
A. Luxury fashion brands tapping into the resale market is a new trend shaping the growth of the Re-Commerce market.
A. Initiatives to promote E-commerce by various countries to open new doors for Re-Commerce Market Players.
Global Re-Commerce Market Research Report (2023-2028) - Table of Contents
Market Segmentation
Introduction

Product Definition
Research Process
Assumptions

Executive Summary
Global Re-Commerce Market Consumer Behavior Analysis

Selling Motivation
Buying Preference/ Motivation
The Role of Sustainability in Choosing Resale/Refurbished Products

Global Re-Commerce Market Startup Ecosystem

Year of Establishment
Amount Raised (USD Million)
Series of Fund Raise
Purpose of Fund Raise
Investors Involved

Global Re-Commerce Market Trends & Insights
Global Re-Commerce Market Dynamics

Growth Drivers
Challenges

Global Re-Commerce Market Policies, Regulations & Product Standards
Global Re-Commerce Market Hotspot & Opportunities
Global Re-Commerce Market Outlook, 2018-2028F

Market Size & Analysis

By Revenue (USD Million)

Market Share & Analysis

By Type

Peer-to-Peer Marketplaces- Market Size & Forecast 2018-2028, (USD Million)
Resale Marketplaces- Market Size & Forecast 2018-2028, (USD Million)
Refurbished Goods Marketplaces- Market Size & Forecast 2018-2028, (USD Million)

By Product

Electronics - Market Size & Forecast 2018-2028, (USD Million)

Smartphones & Tablets - Market Size & Forecast 2018-2028, (USD Million)
Laptops & Computers - Market Size & Forecast 2018-2028, (USD Million)
Cameras and Photography Equipment - Market Size & Forecast 2018-2028, (USD Million)
Home Appliances (Refurbished Refrigerators, Washing Machines, etc.)- Market Size & Forecast 2018-2028, (USD Million)
Others (Networking Equipment, Gaming Consoles and Accessories, etc.) - Market Size & Forecast 2018-2028, (USD Million)

Fashion & Apparel - Market Size & Forecast 2018-2028, (USD Million)

Clothing - Market Size & Forecast 2018-2028, (USD Million)
Footwear - Market Size & Forecast 2018-2028, (USD Million)
Accessories (Jewelry, Watches, Handbags, etc.) - Market Size & Forecast 2018-2028, (USD Million)

Furniture and Home Goods- Market Size & Forecast 2018-2028, (USD Million)

Sofas and Couches - Market Size & Forecast 2018-2028, (USD Million)
Tables & Chairs - Market Size & Forecast 2018-2028, (USD Million)
Home Decor (Rugs, Paintings, Vases, etc.) - Market Size & Forecast 2018-2028, (USD Million)
Others (Garden Equipment, Bathroom Accessories, etc.) - Market Size & Forecast 2018-2028, (USD Million)

Automotive- Market Size & Forecast 2018-2028, (USD Million)

Used Vehicles- Market Size & Forecast 2018-2028, (USD Million)
Vehicle Parts and Accessories- Market Size & Forecast 2018-2028, (USD Million)

Sports and Fitness Equipment- Market Size & Forecast 2018-2028, (USD Million)
Others (Toys, Collectibles, Books, etc.)- Market Size & Forecast 2018-2028, (USD Million)

By Product Category

Non-Luxury- Market Size & Forecast 2018-2028, (USD Million)
Luxury- Market Size & Forecast 2018-2028, (USD Million)

By Age Group

Up to 18 Years- Market Size & Forecast 2018-2028, (USD Million)
19-25 Years- Market Size & Forecast 2018-2028, (USD Million)
26-40 Years- Market Size & Forecast 2018-2028, (USD Million)
41-55 Years- Market Size & Forecast 2018-2028, (USD Million)
Above 56 Years- Market Size & Forecast 2018-2028, (USD Million)

By Region

North America
South America
Europe
The Middle East & Africa
Asia-Pacific

By Company

Market Share
Competition Characteristics

North America Re-Commerce Market Outlook, 2018-2028F

Market Size & Analysis

By Revenues (USD Million)

Market Share & Analysis

By Type- Market Size & Forecast 2018-2028, (USD Million)
By Product- Market Size & Forecast 2018-2028, (USD Million)
By Product Category- Market Size & Forecast 2018-2028, (USD Million)
By Age Group- Market Size & Forecast 2018-2028, (USD Million)
By Country

The US
Canada
Mexico

The US Re-Commerce Market Outlook, 2018-2028F

Market Size & Analysis

By Revenues (USD Million)

Market Share & Analysis

By Type- Market Size & Forecast 2018-2028, (USD Million)
By Product- Market Size & Forecast 2018-2028, (USD Million)

Canada Re-Commerce Market Outlook, 2018-2028F

Market Size & Analysis

By Revenues (USD Million)

Market Share & Analysis

By Type- Market Size & Forecast 2018-2028, (USD Million)
By Product- Market Size & Forecast 2018-2028, (USD Million)

Mexico Re-Commerce Market Outlook, 2018-2028F

Market Size & Analysis

By Revenues (USD Million)

Market Share & Analysis

By Type- Market Size & Forecast 2018-2028, (USD Million)
By Product- Market Size & Forecast 2018-2028, (USD Million)

South America Re-Commerce Market Outlook, 2018-2028F

Market Size & Analysis

By Revenues (USD Million)

Market Share & Analysis

By Type- Market Size & Forecast 2018-2028, (USD Million)
By Product- Market Size & Forecast 2018-2028, (USD Million)
By Product Category- Market Size & Forecast 2018-2028, (USD Million)
By Age Group- Market Size & Forecast 2018-2028, (USD Million)
By Country

Brazil
Rest of South America

Brazil Re-Commerce Market Outlook, 2018-2028F

Market Size & Analysis

By Revenues (USD Million)

Market Share & Analysis

By Type- Market Size & Forecast 2018-2028, (USD Million)
By Product- Market Size & Forecast 2018-2028, (USD Million)

Europe Re-Commerce Market Outlook, 2018-2028F

Market Size & Analysis

By Revenues (USD Million)

Market Share & Analysis

By Type- Market Size & Forecast 2018-2028, (USD Million)
By Product- Market Size & Forecast 2018-2028, (USD Million)
By Product Category- Market Size & Forecast 2018-2028, (USD Million)
By Age Group- Market Size & Forecast 2018-2028, (USD Million)
By Country

The UK
Germany
France
Italy
Spain
Rest of Europe

The UK Re-Commerce Market Outlook, 2018-2028F

Market Size & Analysis

By Revenues (USD Million)

Market Share & Analysis

By Type- Market Size & Forecast 2018-2028, (USD Million)
By Product- Market Size & Forecast 2018-2028, (USD Million)

Germany Re-Commerce Market, 2018-2028F

Market Size & Analysis

By Revenues (USD Million)

Market Share & Analysis

By Type- Market Size & Forecast 2018-2028, (USD Million)
By Product- Market Size & Forecast 2018-2028, (USD Million)

France Re-Commerce Market Outlook, 2018-2028F

Market Size & Analysis

By Revenues (USD Million)

Market Share & Analysis

By Type- Market Size & Forecast 2018-2028, (USD Million)
By Product- Market Size & Forecast 2018-2028, (USD Million)

Italy Re-Commerce Market Outlook, 2018-2028F

Market Size & Analysis

By Revenues (USD Million)

Market Share & Analysis

By Type- Market Size & Forecast 2018-2028, (USD Million)
By Product- Market Size & Forecast 2018-2028, (USD Million)

Spain Re-Commerce Market Outlook, 2018-2028F

Market Size & Analysis

By Revenues (USD Million)

Market Share & Analysis

By Type- Market Size & Forecast 2018-2028, (USD Million)
By Product- Market Size & Forecast 2018-2028, (USD Million)

The Middle East & Africa Re-Commerce Market Outlook, 2018-2028F

Market Size & Analysis

By Revenues (USD Million)

Market Share & Analysis

By Type- Market Size & Forecast 2018-2028, (USD Million)
By Product- Market Size & Forecast 2018-2028, (USD Million)
By Product Category- Market Size & Forecast 2018-2028, (USD Million)
By Age Group- Market Size & Forecast 2018-2028, (USD Million)
By Country

The UAE
Saudi Arabia
South Africa
Rest of the Middle East & Africa

The UAE Re-Commerce Market Outlook, 2018-2028F

Market Size & Analysis

By Revenues (USD Million)

Market Share & Analysis

By Type- Market Size & Forecast 2018-2028, (USD Million)
By Product- Market Size & Forecast 2018-2028, (USD Million)

Saudi Arabia Re-Commerce Market Outlook, 2018-2028F

Market Size & Analysis

By Revenues (USD Million)

Market Share & Analysis

By Type- Market Size & Forecast 2018-2028, (USD Million)
By Product- Market Size & Forecast 2018-2028, (USD Million)

South Africa Re-Commerce Market Outlook, 2018-2028F

Market Size & Analysis

By Revenues (USD Million)

Market Share & Analysis

By Type- Market Size & Forecast 2018-2028, (USD Million)
By Product- Market Size & Forecast 2018-2028, (USD Million)

Asia-Pacific Re-Commerce Market Outlook, 2018-2028F

Market Size & Analysis

By Revenues (USD Million)

Market Share & Analysis

By Type- Market Size & Forecast 2018-2028, (USD Million)
By Product- Market Size & Forecast 2018-2028, (USD Million)
By Product Category- Market Size & Forecast 2018-2028, (USD Million)
By Age Group- Market Size & Forecast 2018-2028, (USD Million)
By Country

China
Japan
India
South Korea
Australia
Rest of Asia Pacific

China Re-Commerce Market Outlook, 2018-2028F

Market Size & Analysis

By Revenues (USD Million)

Market Share & Analysis

By Type- Market Size & Forecast 2018-2028, (USD Million)
By Product- Market Size & Forecast 2018-2028, (USD Million)

Japan Re-Commerce Market Outlook, 2018-2028F

Market Size & Analysis

By Revenues (USD Million)

Market Share & Analysis

By Type- Market Size & Forecast 2018-2028, (USD Million)
By Product- Market Size & Forecast 2018-2028, (USD Million)

India Re-Commerce Market Outlook, 2018-2028F

Market Size & Analysis

By Revenues (USD Million)

Market Share & Analysis

By Type- Market Size & Forecast 2018-2028, (USD Million)
By Product- Market Size & Forecast 2018-2028, (USD Million)

South Korea Re-Commerce Market Outlook, 2018-2028F

Market Size & Analysis

By Revenues (USD Million)

Market Share & Analysis

By Type- Market Size & Forecast 2018-2028, (USD Million)
By Product- Market Size & Forecast 2018-2028, (USD Million)

Australia Re-Commerce Market Outlook, 2018-2028F

Market Size & Analysis

By Revenues (USD Million)

Market Share & Analysis

By Type- Market Size & Forecast 2018-2028, (USD Million)
By Product- Market Size & Forecast 2018-2028, (USD Million)

Global Re-Commerce Market Key Strategic Imperatives for Success & Growth
Competitive Outlook

Company Profiles

Thredup Inc.

Business Description
Product Portfolio
Strategic Alliances or Partnerships
Recent Developments
Financial Details
Others

ReFlaunt

Business Description
Product Portfolio
Strategic Alliances or Partnerships
Recent Developments
Financial Details
Others

Archive

Business Description
Product Portfolio
Strategic Alliances or Partnerships
Recent Developments
Financial Details
Others

Rush Re-Commerce

Business Description
Product Portfolio
Strategic Alliances or Partnerships
Recent Developments
Financial Details
Others

Rebag

Business Description
Product Portfolio
Strategic Alliances or Partnerships
Recent Developments
Financial Details
Others

Poshmark

Business Description
Product Portfolio
Strategic Alliances or Partnerships
Recent Developments
Financial Details
Others

Ebay Inc.

Business Description
Product Portfolio
Strategic Alliances or Partnerships
Recent Developments
Financial Details
Others

Craiglist

Product Portfolio
Strategic Alliances or Partnerships
Recent Developments
Financial Details
Others

Rebelle

Product Portfolio
Strategic Alliances or Partnerships
Recent Developments
Financial Details
Others

LePrix

Product Portfolio
Strategic Alliances or Partnerships
Recent Developments
Financial Details
Others

Back Market

Product Portfolio
Strategic Alliances or Partnerships
Recent Developments
Financial Details
Others

OLX

Product Portfolio
Strategic Alliances or Partnerships
Recent Developments
Financial Details
Others

Musicmagpie

Product Portfolio
Strategic Alliances or Partnerships
Recent Developments
Financial Details
Others

Amazon

Product Portfolio
Strategic Alliances or Partnerships
Recent Developments
Financial Details
Others

Apple Inc.

Product Portfolio
Strategic Alliances or Partnerships
Recent Developments
Financial Details
Others

Swap

Product Portfolio
Strategic Alliances or Partnerships
Recent Developments
Financial Details
Others

Offerup

Product Portfolio
Strategic Alliances or Partnerships
Recent Developments
Financial Details
Others

Depop

Product Portfolio
Strategic Alliances or Partnerships
Recent Developments
Financial Details
Others

Others

Disclaimer